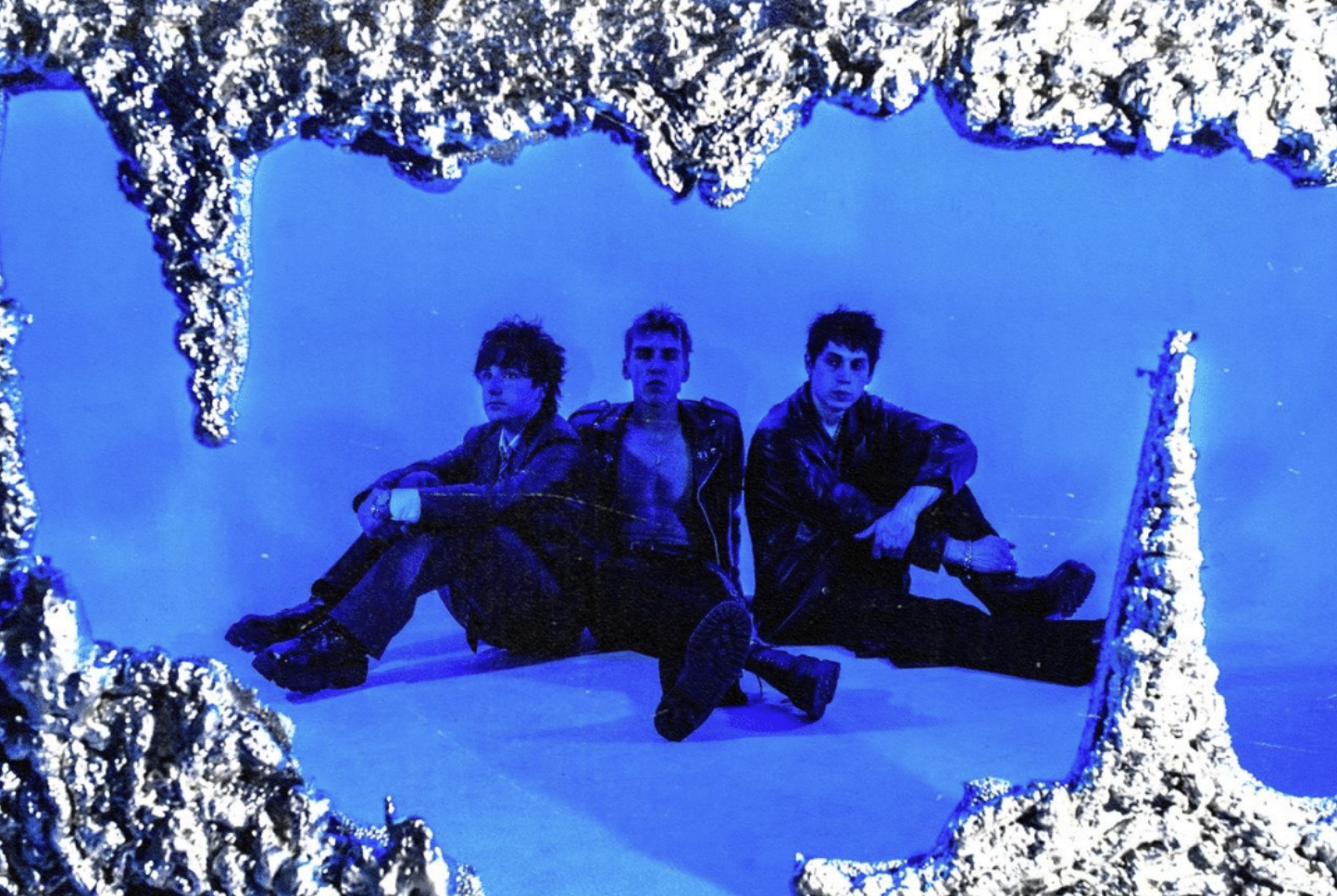 Alt-Pop trio, Bad Suns are back with a brand new single "The One I Used To Love" today. The track is their newest endeavor after last years theatrical album, Apocalypse When. A cathartic track about a relationship fizzling out in its final moments, the lyricism is somber along with instrumentation that glides with a welcoming groove. The chorus says "Now I'm lost at sea / at what cost I'm free / On an odyssey of apologies / My dependencies got the best of me / Now the rest of me struggles endlessly / But you'll always be the one I used to love."
Frontman Christo Bowman shared on the new track, "Newly free from the shackles of a long, sordid entanglement with addiction, I surveyed the landscape of my life in that moment, and I let my pen get to work. With this song, I bid farewell to a tragic romance with alcohol, and a new odyssey unfolds."
Listen to the track here:
Bad Suns is made up of Christo Bowman (vocals/guitar), Gavin Bennett (bass) and Miles Morris (drums). The group formed over a decade ago in 2012 when they were merely teenagers. They have gone on to have an impressive career, releasing four studio albums including Language & Perspective, Disappear Here, Mystic Truth, Apocalypse When, and a deluxe record. Bad Suns has toured with the likes of extremely popular artists like Halsey and The 1975. They have even played the totally iconic festival, Coachella.
Bad Suns are set to head out on tour with The Band Camino this fall along with Charlotte Sands and TheWldlfe. See below for all of the dates and grab your tickets here!
Tour Dates w/ The Band Camino:
Sept. 14 –Philadelphia, PA @ The Met
Sept. 15 –Washington, DC @ Anthem
Sept. 16 –Boston, MA @ MGM Music Hall @Fenway
Sept. 18 –New York, NY @ Hammerstein Ballroom
Sept. 19 –Sayreville, NJ @ Starland Ballroom
Sept. 21 –Indianapolis, IN @ Murat Theatre
Sept. 22 –Birmingham, AL @ Legacy Arena
Sept. 23 –New Orleans, LA @ Tipitina's Uptown * w/ Colony House
Sept.24 –Grand Prarie, TX @ Texas Trust CU Theatre
Sept. 27 –Los Angeles, CA @ Shrine Auditorium 
Sept. 28 –San Francisco, CA @ The Warfield
Sept. 30 –Orem, UT @ UCCU Center
Oct. 2 –Denver, CO @ Mission Ballroom
Oct. 4 –Omaha, NE @ Steelhouse Omaha
Oct. 6 –Kansas City, MO @ Arvest Band Theatre At The Midland
Oct. 7 –Minneapolis, MN @ Armory
Oct. 8 –Chicago, IL @ Byline Bank Aragon Ballroom
Oct. 10 –Montreal, CA @ Mtelus
Oct. 13 –Grand Rapids, MI @ GLC Live @ 20 Monroe
Oct. 14 –Madison, WI @ The Sylvee
Oct. 16 –Columbus, OH @ Kemba Live!
Oct. 17 –Louisville, KY @ Old Forester's Paristown Hall
Oct. 19 –Columbia, SC @ Township Auditorium
Oct. 20 –Atlanta, GA @ Coca-Cola Roxy
Oct. 21 –Nashville, TN @ Nashville Municipal Auditorium