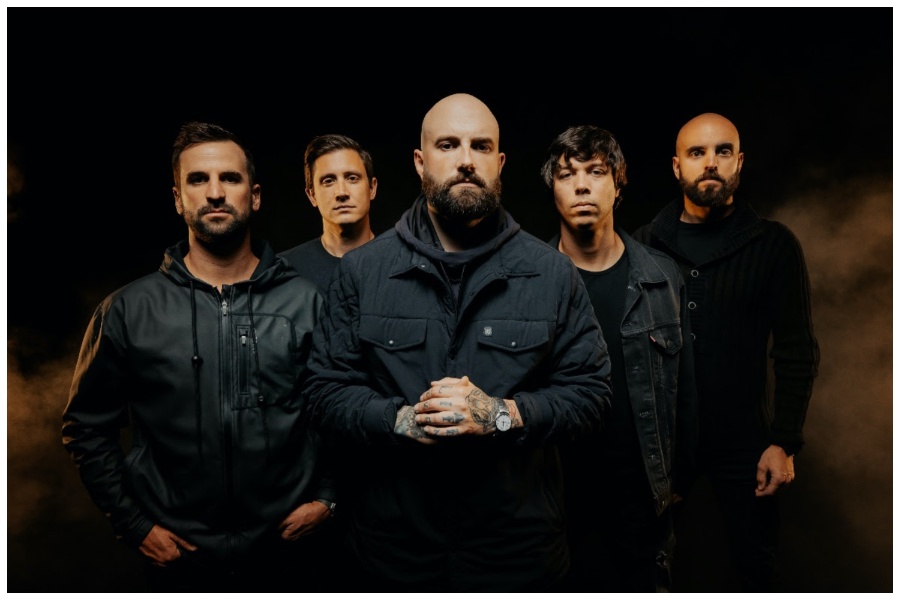 August Burns Red have revealed the latest addition of Christmas Burns Red, their annual festive celebration. Renowned for seeing out the year in style, the band always put together something very special. Whether it's sets filled with rarities and surprises or line-ups that bring together the best of heavy music from all corners, it's a highlight, no matter what. Yet it feels as though 2023 is taking things to a completely new level. Because for two nights, the band are putting on one hell of a spectacle.
The event will be taking place on December 8 and 9 at Freedom Hall – The Lancaster County Convention Center in Lancaster, Pennsylvania. August Burns Red will, obviously, be playing both days, but playing different sets on each. Day One will see them performing their album Rescue & Restore in full, whilst Day Two will have them putting together a 20-year anniversary set. Then there's the small matter of the supporting cast and what a treat they both are. Day One will feature Texas in July, Brand of Sacrifice, Spite, Crystal Lake and Once Nothing. Day Two will have Between The Buried And Me playing their classic album Colors in full. Then there's Kublai Khan TX, Galactic Empire, Signs of the Swarm and Kaonashi. Phew. 

The band had this to say about the announcement:
"Christmas Burns Red has become the highlight of the year for us as a band," says ABR. "It's been amazing to see CBR turn into a community gathering of ABR fans from all over the world. This December, we've put together our most exciting lineup yet. We're ready to deliver Rescue & Restore from start to finish and then play a massive set spanning our entire career the following night. We look forward to seeing lots of familiar faces and hopefully some new ones as well."
Tickets, as well as VIP opportunities and Lodging options, are available right now from here.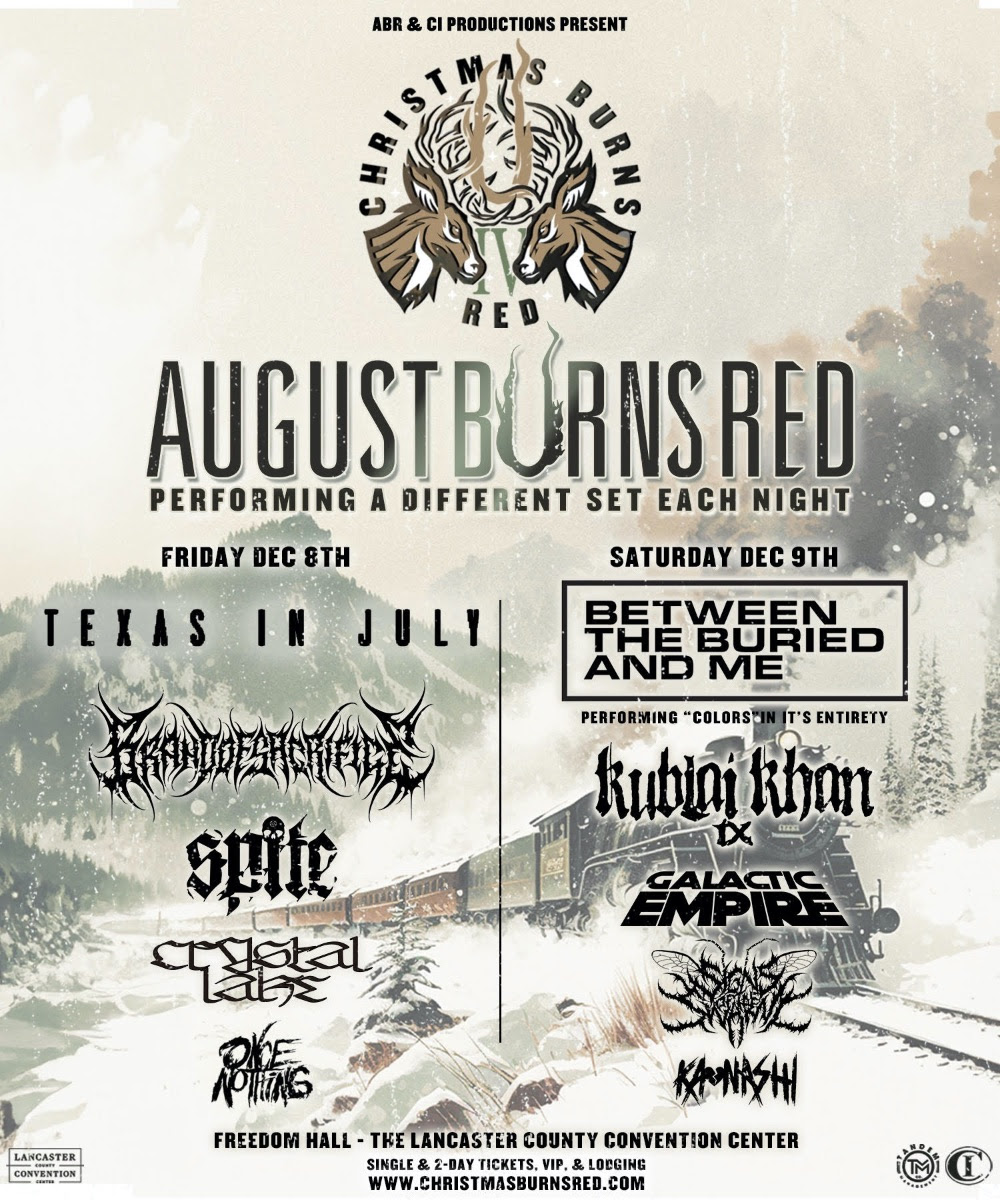 August Burns Red are also about to embark on a full tour to celebrate Rescue & Restore as well. They will be joined for the full run by Brand Of Sacrifice, Spite and Crystal Lake. Here are all the dates you need to know.
Tour Dates
Nov. 10—Worcester, MA @ The Palladium
Nov. 11—Montreal, QC @ L'Olympia
Nov. 12—London, ON @ London Music Hall
Nov. 14—Fort Wayne, IN @ Piere's
Nov. 16—Nashville, TN @ Marathon Music Works
Nov. 17—Atlanta, GA @ Masquerade
Nov. 18—Orlando, FL @ House of Blues
Nov. 20—Fayetteville, AR @ JJ's Live
Nov. 21—Dallas, TX @ The Factory
Nov. 22—Austin, TX @ Emo's
Nov. 24—Tempe, AZ @ Marquee
Nov. 25—Anaheim, CA @ House of Blues
Nov. 27—Sacramento, CA @ Ace Of Spades
Nov. 28—Los Angeles, CA @ The Belasco
Nov. 29—Las Vegas, NV @ Brooklyn Bowl
Nov. 30—Salt Lake City, UT @ The Complex
Dec. 2—Denver, CO @ The Fillmore
Dec. 4—Minneapolis, MN @ The Fillmore
Dec. 5—Chicago, IL @ Radius
Dec. 6—Cincinnati, OH @ Bogarts