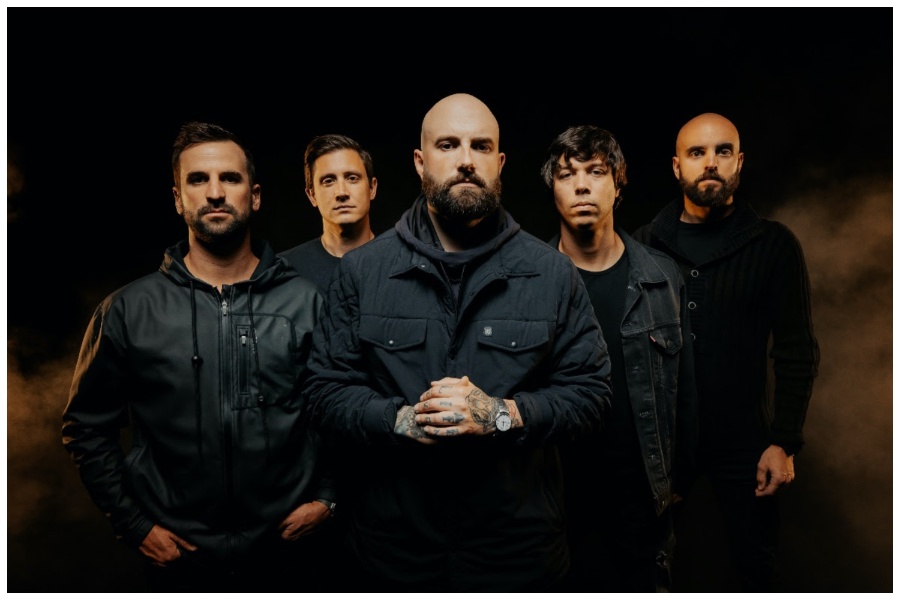 On the heels of their latest full-length collection, Death Below, August Burns Red has announced the 10 year anniversary tour to celebrate their 2013 album release, Rescue & Restore. The tour will kick off on November 10 in Massachusetts with Brand Of Sacrifice, Spite, and Crystal Lake acting as support. August Burns Red are scheduled to play Rescue & Restore in full during each set of the 20-show tour before concluding with two back-to-back Christmas Burns Red performances in their hometown, Lancaster, PA, on December 8 and 9.
"Rescue & Restore was a pivotal album for ABR," the band shares. "It was the first album where we really started to experiment and explore different instruments and textures that we'd never used before. After 10 records and 20 years as a band, this album is still one of our proudest moments collectively. We are so grateful for the opportunity to play the entire record every night on tour and to showcase songs we've never performed live before. This tour is going to special. We'll see you in November and December!"
You can check out the band's full fall touring schedule below and grab tickets to see them live here.
Tour Dates:
Nov. 10—Worcester, MA @ The Palladium
Nov. 11—Montreal, QC @ L'Olympia
Nov. 12—London, ON @ London Music Hall
Nov. 14—Fort Wayne, IN @ Piere's
Nov. 16—Nashville, TN @ Marathon Music Works
Nov. 17—Atlanta, GA @ Masquerade
Nov. 18—Orlando, FL @ House of Blues
Nov. 20—Fayetteville, AR @ JJ's Live
Nov. 21—Dallas, TX @ The Factory
Nov. 22—Austin, TX @ Emo's
Nov. 24—Tempe, AZ @ Marquee
Nov. 25—Anaheim, CA @ House of Blues
Nov. 27—Sacramento, CA @ Ace Of Spades
Nov. 28—Los Angeles, CA @ The Belasco
Nov. 29—Las Vegas, NV @ Brooklyn Bowl
Nov. 30—Salt Lake City, UT @ The Complex
Dec. 2—Denver, CO @ The Fillmore
Dec. 4—Minneapolis, MN @ The Fillmore
Dec. 5—Chicago, IL @ Radius
Dec. 6—Cincinnati, OH @ Bogarts
Dec. 8—Lancaster, PA @ Christmas Burns Red
Dec. 9—Lancaster, PA @ Christmas Burns Red