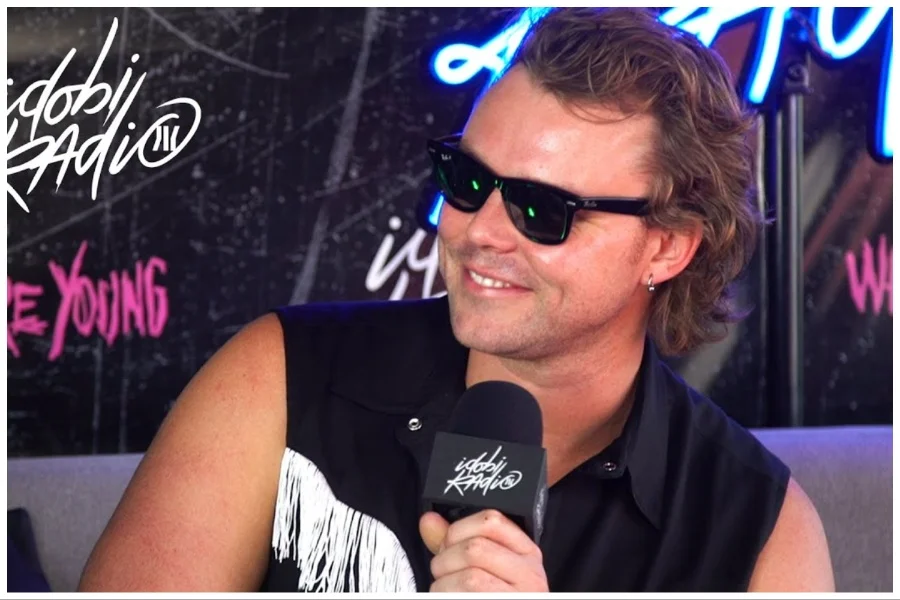 Could someone take us back to When We Were Young Fest weekend…please? Those back-to-back days under the desert heat feel like a fever dream, seeing bands such as Simple Plan, Green Day, blink-182, and more take Las Vegas, NV, by storm. As we continue to reflect on a weekend we won't soon forget, we're looking back on some of our greatest and favorite interviews from the weekend.
In an exclusive interview conducted on Saturday, October 21, by idobi Radio within the otherworldly ambiance of the idobi Artist Lounge at When We Were Young Fest, our very own Fish of Gone Fishkin had the pleasure to sit down and chat with Ashton Irwin, the infectious drummer of 5 Seconds Of Summer. Ashton delved into the band's collaboration with Benji and Joel Madden on the chart-topping track "Amnesia." He disclosed how the Madden brothers played a pivotal role in the shaping the song and that they played a "massive part." He shares it was "one of their songs they had, and they go, 'Well, you boys would be great for this song.'" The Good Charlotte leading men were certainly correct!
While Ashton Irwin seemingly manifested day two of When We Were Young Fest into existence with the surprise appearance of Good Charlotte's Joel Madden, who joined the boy band on stage to perform "Amnesia." We can't help but wonder whether he conjured the performance into the universe…or did he just drop a really good hint for the idobi team to be locked and loaded to share the moment with fans?
Regardless, it's not a moment we'll soon forget.
Additionally, Ashton revealed that although he has no immediate plans for solo music, it's "all about 5SOS at the moment." 5SOS fans, rejoice! Check out Ashton Irwin's full interview with idobi Radio below.