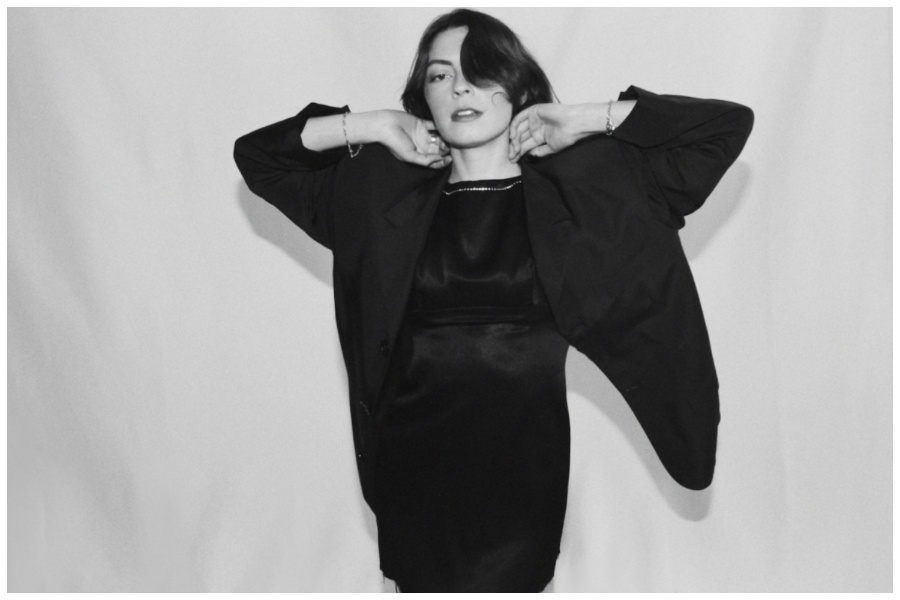 On her latest single "666," Anna Shoemaker showcases her claim as the new angel guide, urging listeners to pay attention to the signs. Released through +1 Records, the gritty track and accompanying black-and-white video depict Shoemaker's journey from the woods to inner peace.
According to Shoemaker, her new single serves as a clear sign for redirection. "If you're looking for a sign, this is it," Shoemaker shares. "666 signals a need for redirection. I like that people see these numbers as something evil or dark…as I think most people are afraid of change. You can't control what people think or how they perceive you and if you shine bright enough, they do try and cut your wings, but I promise they'll always grow back."
The mesmerizing single "666" seamlessly follows in the footsteps of Anna Shoemaker's previous releases, including the captivating tracks "I Think I" and the viral "Holly." Her highly anticipated EP, aptly titled Hey Anna, will showcase all three of these remarkable songs. +1 Records is set to unleash the EP on June 23, serving as a testament to Shoemaker's unwavering ability to captivate listeners with her unique sound and thought-provoking lyrics. You can pre-save Hey Anna here.
The music video for "666" adds a compelling layer of depth to the profound message conveyed by Shoemaker's song. In this visually captivating piece, Shoemaker emerges from the depths of the woods. "666" symbolizes her personal odyssey toward discovering inner peace amidst the tumultuous chaos of life. Additionally, the black-and-white aesthetics chosen for the video further accentuate the song's gritty essence, amplifying the raw emotions and formidable challenges that accompany the process of embracing change and nurturing personal growth. Follow your angel guide to Anna Shoemaker's "666" below.