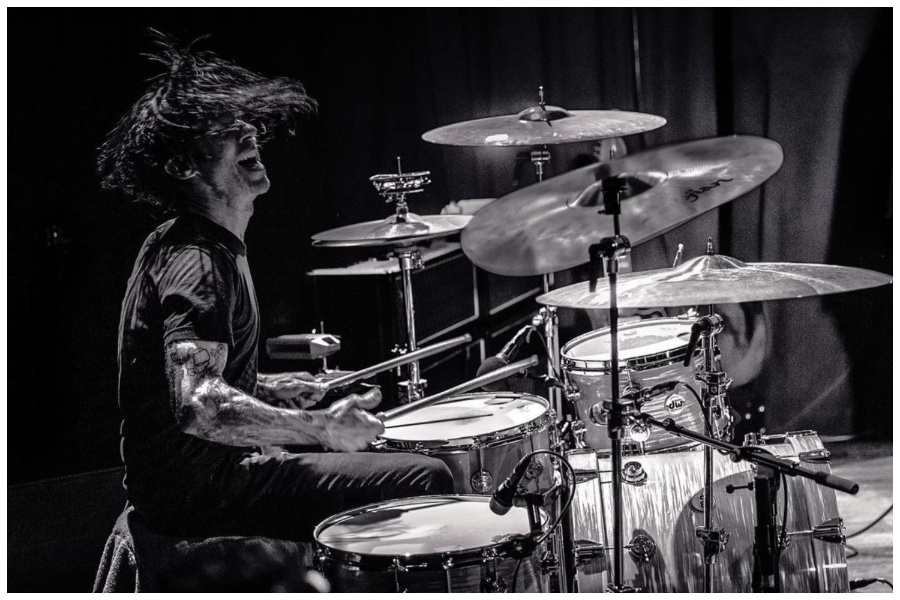 After the recent departure of their longtime drummer, Derek Grant, Alkaline Trio has made a killer announcement. Atom Willard, an incredibly talented musician who has performed with groups such as The Offspring, Angels & Airwaves, Against Me!, and more, will join the band as their new drummer.
Willard took to Instagram to express his gratitude and excitement. He shares, "Truly honored to be trusted with these big shoes. Thank you Dan and Matt."
Fans are not the only ones who share in the excitement surrounding Alkaline Trio's new drummer, fellow bandmates, Matt Skiba and Dan Andriano also expressed their most sincere welcome to Willard on the band's official Instagram.
The announcement of Willard joining Alkaline Trio as their new drummer also sparked a wave of support and well-wishes from fellow musicians in the alternative music scene. The comments section of the band's Instagram post quickly became a gathering place for renowned artists, such as Frank Iero of My Chemical Romance and L.S. Dunes, Anthony Green of Circa Survive, Dave Hause, Jack O'Shea of Bayside, and more, to express their excitement and admiration for the trio. 
Welcome to the trio, Atom!
More on Alkaline Trio
Earlier this month, Derek Grant concluded his remarkable 22-year tenure as the drummer of Alkaline Trio. In a statement posted to his Instagram account, Grant shares, "It is with mixed emotions that I've decided to step-down as drummer for Alkaline Trio."
Grant continues by expressing his gratitude toward his manager Blair Dickerson, the Alkaline Trio fanbase, and his now-former band members. He concludes his post by saying, "Most of all I want to thank Matt and Dan for 22 amazing years. I got to travel the world playing music with two of my best friends and the bond that we share can never be broken. I wish them all the best moving forward. While I'll be focusing more on production music and visual art, I promise you haven't heard the last of me."