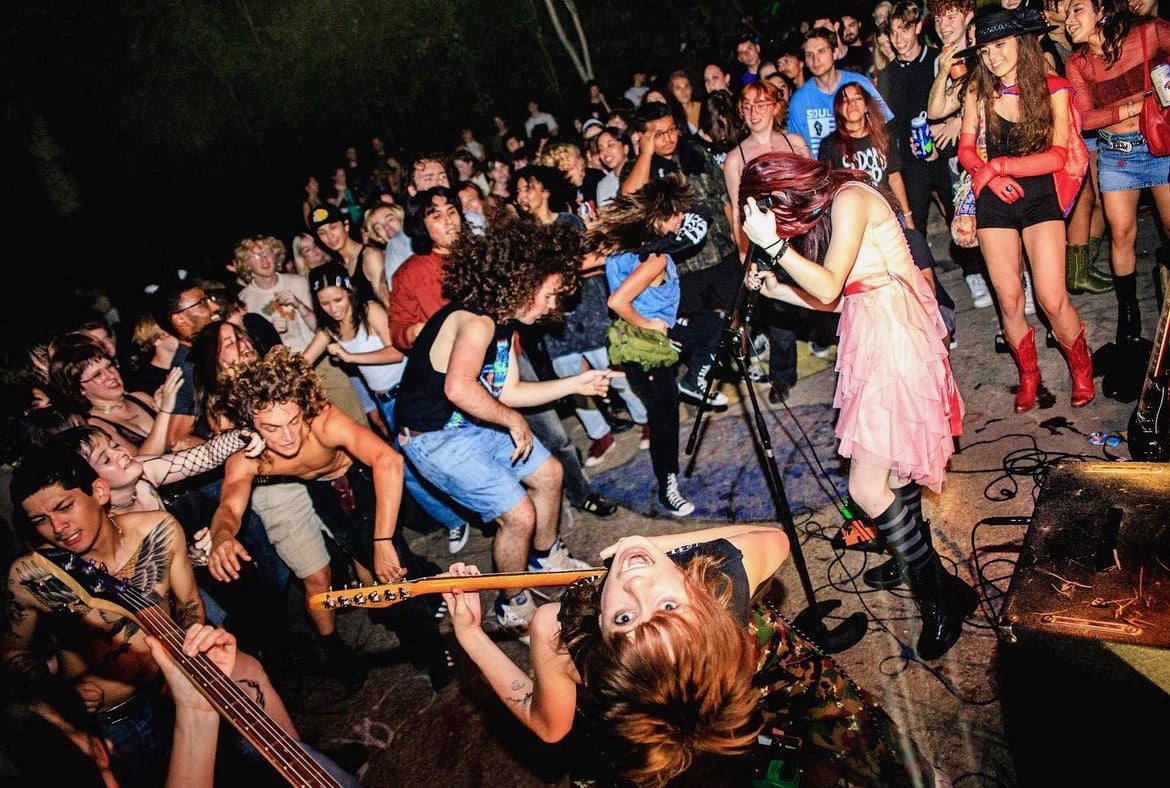 The Riot grrrl movement began in the early 1990's at the forefront of feminism, punk music, and political commentary. It was a genre built out of anger, frustration, and rage entirely crafted by badass women. These women aimed to express emotions considered acceptable for male songwriters at the time, but far less common for women. Growing out of the Pacific Northwest but quickly spreading across the country, acts like Bikini Kill and Sleater-Kinney paved the way for many bands to come in the future. Speaking on topics like sexual assault, domestic abuse, anarchism, and female empowerment, the movement was much larger than just the music. The subculture swept the underground DIY scene with the creation of informative zines, activism and political action. Many groups tackled issues grassroots style, holding meetings and starting chapters. They organized to support women in music in a way that had never really been seen before.
It can be argued that the Riot grrrl movement fizzled out because of the lack of inclusion of trans people and people of color. Today, we are seeing many new bands fighting that same fight. However, this time around, the people in the bands look a lot different. These groups include many black women, trans women, non-binary folks, and minorities of eclectic communities. This only makes the message stronger and louder. We have created a list to highlight five of our favorite outfits revitalizing the Riot grrrl movement with a new and more diverse approach.
Dream Wife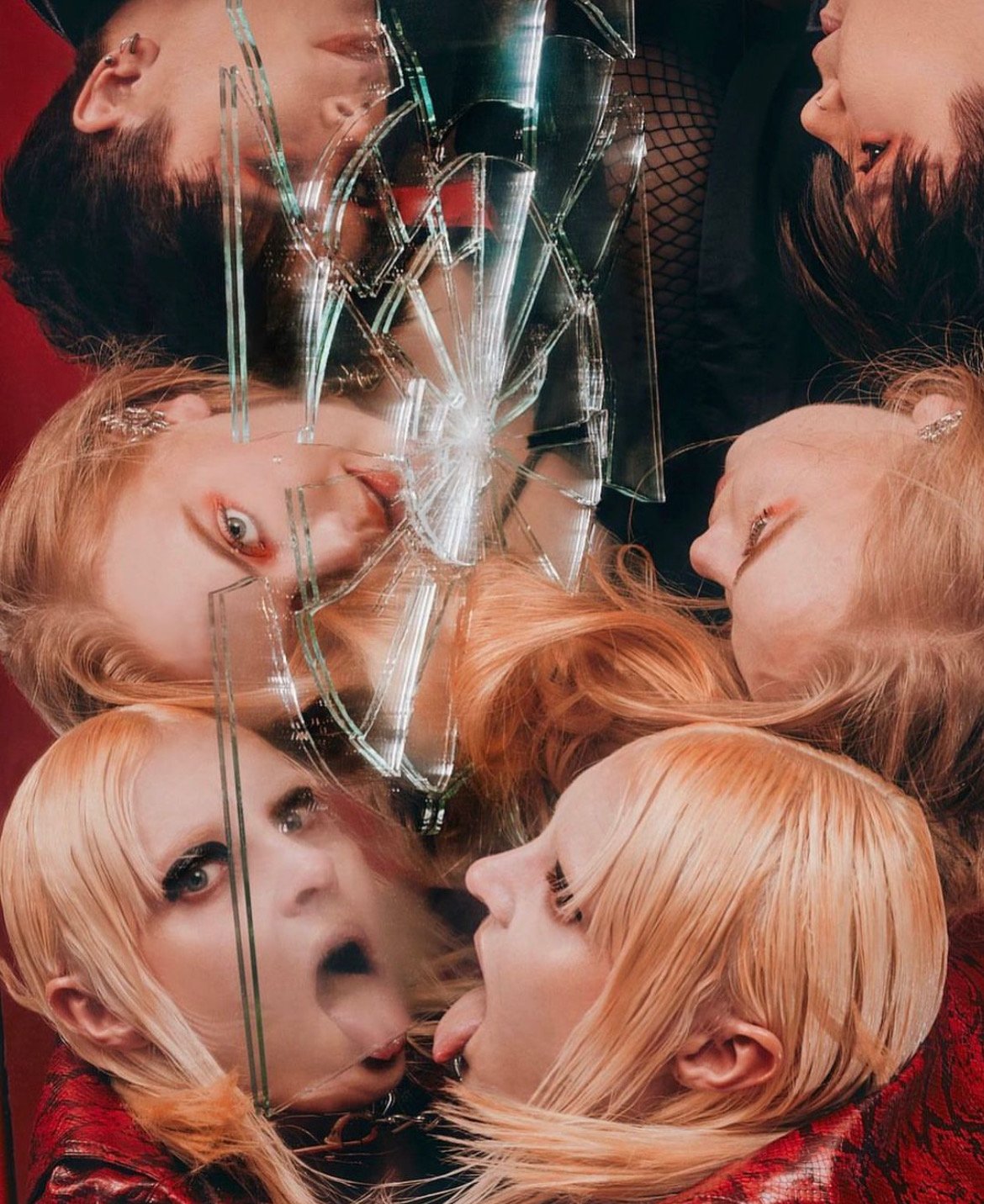 With the release of their most recent album Social Lubrication, London-based band Dream Wife are feeding the world vital messages coated in punk-infused dance floor anthems. Much of the album is drenched in the concept of lust. Whether it is a lust for life, lust for being wild, or lust for equality, the songs are hot and heavy in every aspect.

Their best track, in our opinion, is "Hot (Don't Date A Musician)". A satirical song that points out the issue of men in music being constantly threatened by strong, independent women in music. "They'll think you are competition / I was never competition / I was just…hot", the chorus says. Bassist Bella Podpadec shares on the project: "Empathy is what allows us to collaborate, to build things together and to make things that are larger than the individual. But there is also a lot about modern society that denies us access to that and teaches us that it's bad or dangerous." Dream Wife is totally a band to listen to after you cuss out your dad.
THICK
You are probably already familiar with THICK, as they've been making insane waves in the scene recently. If, for some reason, the band is new to you, that's okay too. This is your chance to get caught up. The Brooklyn-based punk powerhouse is signed to Epitaph Records and are heading over to the UK this month supporting Heart Attack Man. From playing in DIY basements to headlining iconic stages, the group has managed to keep their sincerity and appeal as alive as ever. Their innate ability to form a sense of community among the outcasts and rejects is impressive. THICK never fails to provide a sense of immense self-expression, intimacy, and fearlessness within their songwriting and aesthetic. Gritty melodies and big hooks keep the band in the spotlight along with their message, of course. Check out their captivating music video for "Happiness" below.
Die Spitz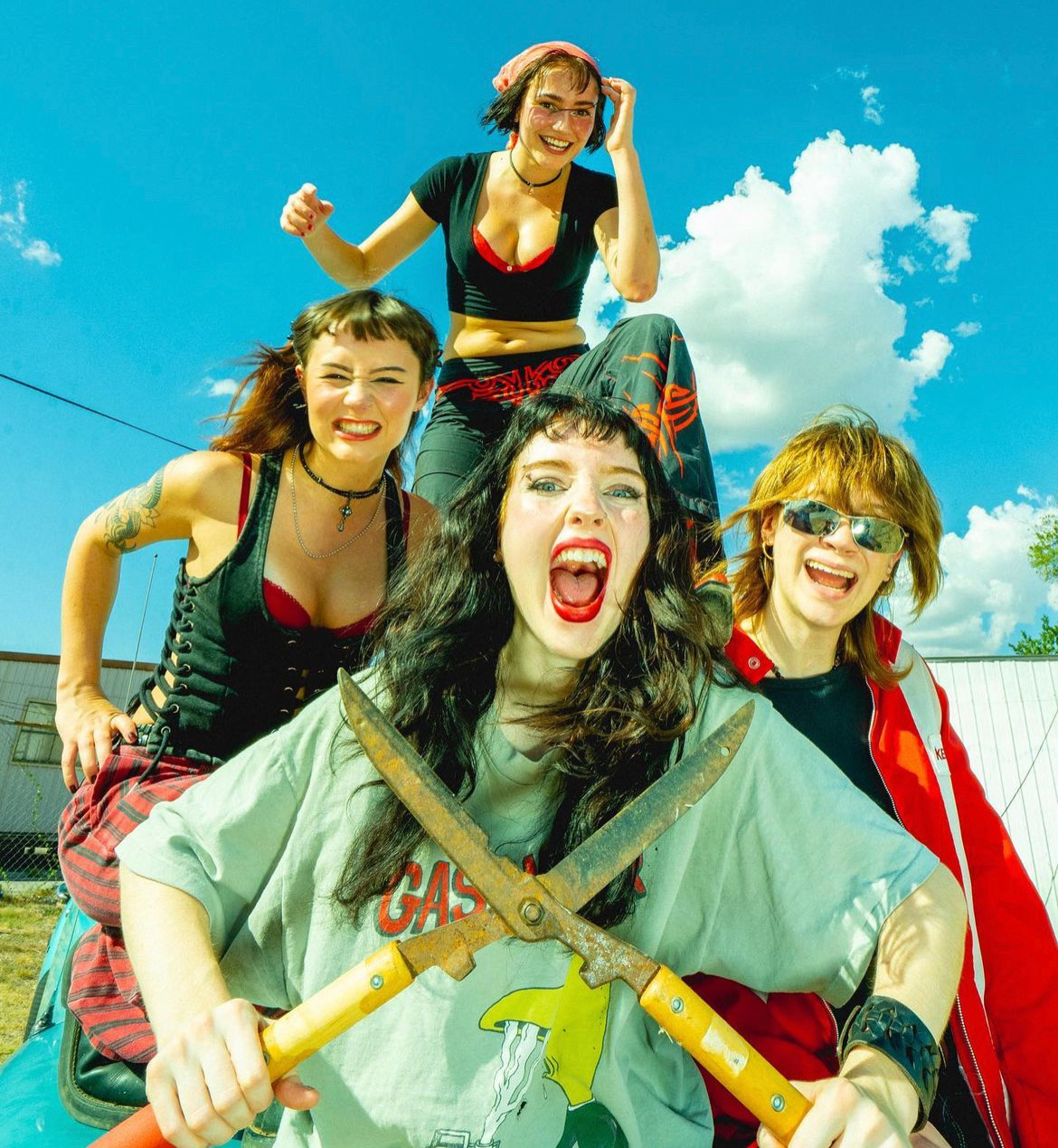 This band fucking rocks. There is no better way to say it. The Rocky Horror Picture Show-inspired style choices, absolutely abrasive approach to expressing their feelings, and unforgiving soundscape of aggression and force in their music make them impossible to ignore. Hailing from Austin, Texas, Die Spitz is undeniably going to get in your face and take over the world one perfect punk song at a time.

In their popular track "Hair of Dog", they yell, "Oh come on now / I'm acting just like you / Just fooling around like we always do / How's this medicine taste? / Cause you made it yourself / One sip of this and you'll be living in my hell". Hell yeah. A newer band, perhaps the youngest outfit on this list, they are growing at a rapid rate. Their debut album Teeth is an unapologetic summation of a perfectly special combination of 4 musicians who were born to create together. It is feral and relentless.
Jigsaw Youth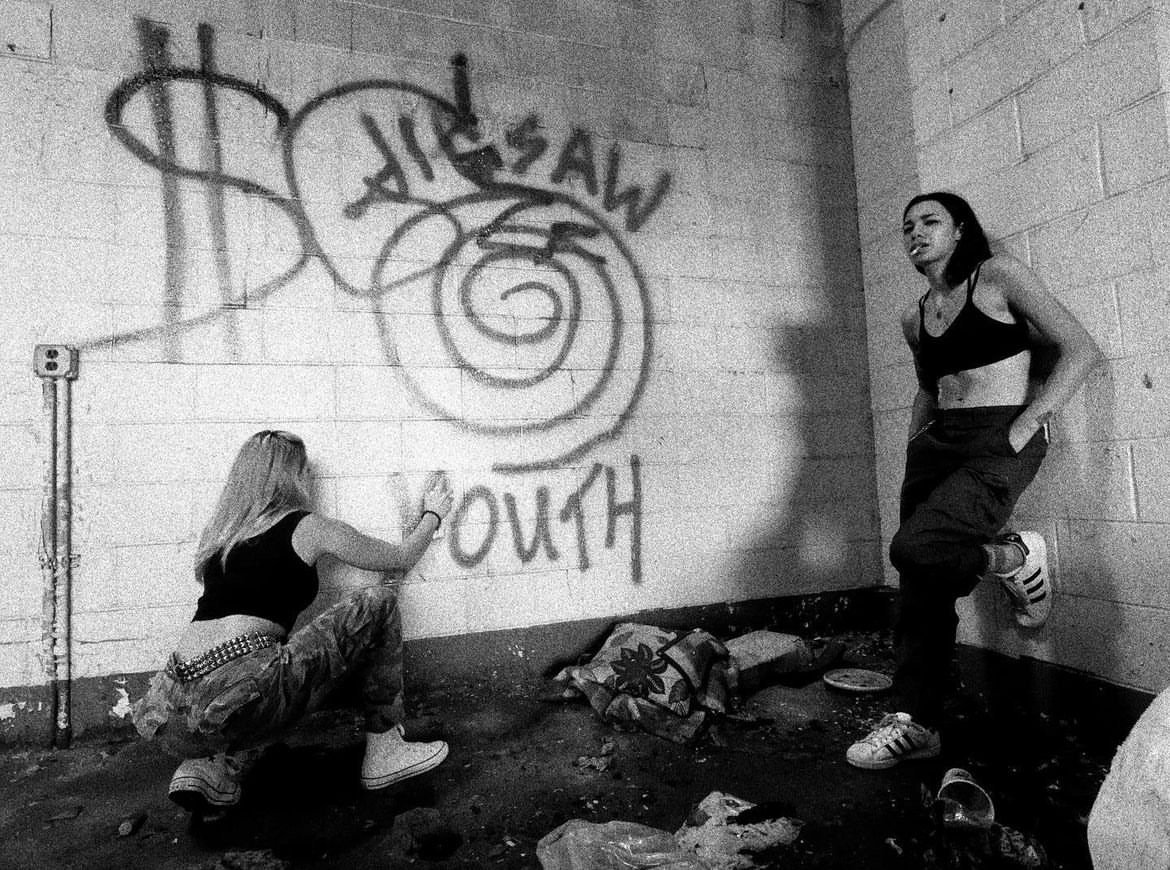 Jigsaw Youth will knock your teeth out with their new-wave spin on distorted punk-rock. It is absolutely disgusting in the way that forces you to make ugly faces while you mosh alone in your car. Most Riot grrrl inspired acts tend to deliver vocals in a yell/scream sort of fashion. Jigsaw Youth finds the same execution of aggression in a different approach. The vocals drone over the instrumentation. It is reserved, calculated, and downright NASTY. Fear not, they scream too. The juxtaposition between the vocal deliveries concocts a visceral feeling of disdain and a call-to-action experience. Utterly honed in on rebellion, the group was born in a Staten Island, NY, Catholic school. They've coined somewhat of a motto with: "Do you, don't care what people think, and don't be an asshole". Their newest EP The War Within Me is a must listen.
Softcult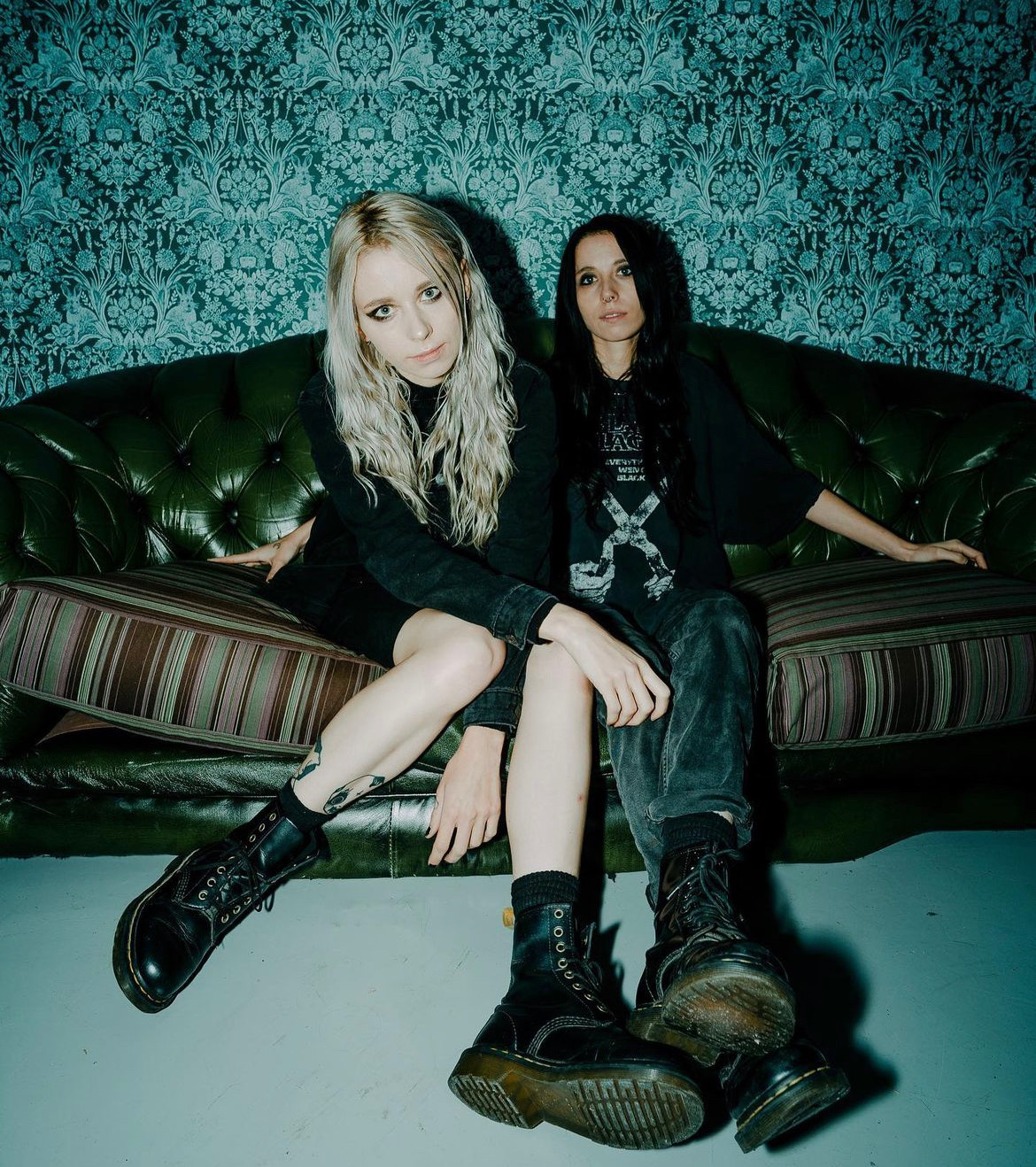 Softcult is a special band on this list. Perhaps the most mainstream of the lot, they have an unwavering ability to connect to the masses. They are on track to be a household name in the modernity of Riot grrrl genre and culture. Self-appointed "moth goth" legends, it is difficult not to see what makes this duo incendiary. Comprised of twins Phoenix and Mercedes Arn-Horn, the band seamlessly blends grunge rock with shoe gaze. Their ethics are the driving force behind the project. Singing about rape-culture, incel culture, gender disparity and more, they are unapologetic in every narrative and theme. Songs like "Dress", "Someone2Me", and "Drain" showcase this perfectly. They are also entirely unstoppable in their craft. From songwriting to production, to visuals, to merchandise, they create it all themselves. It is widely admirable and only speaks to the band's dedication to making a difference. Don't sleep on Softcult.