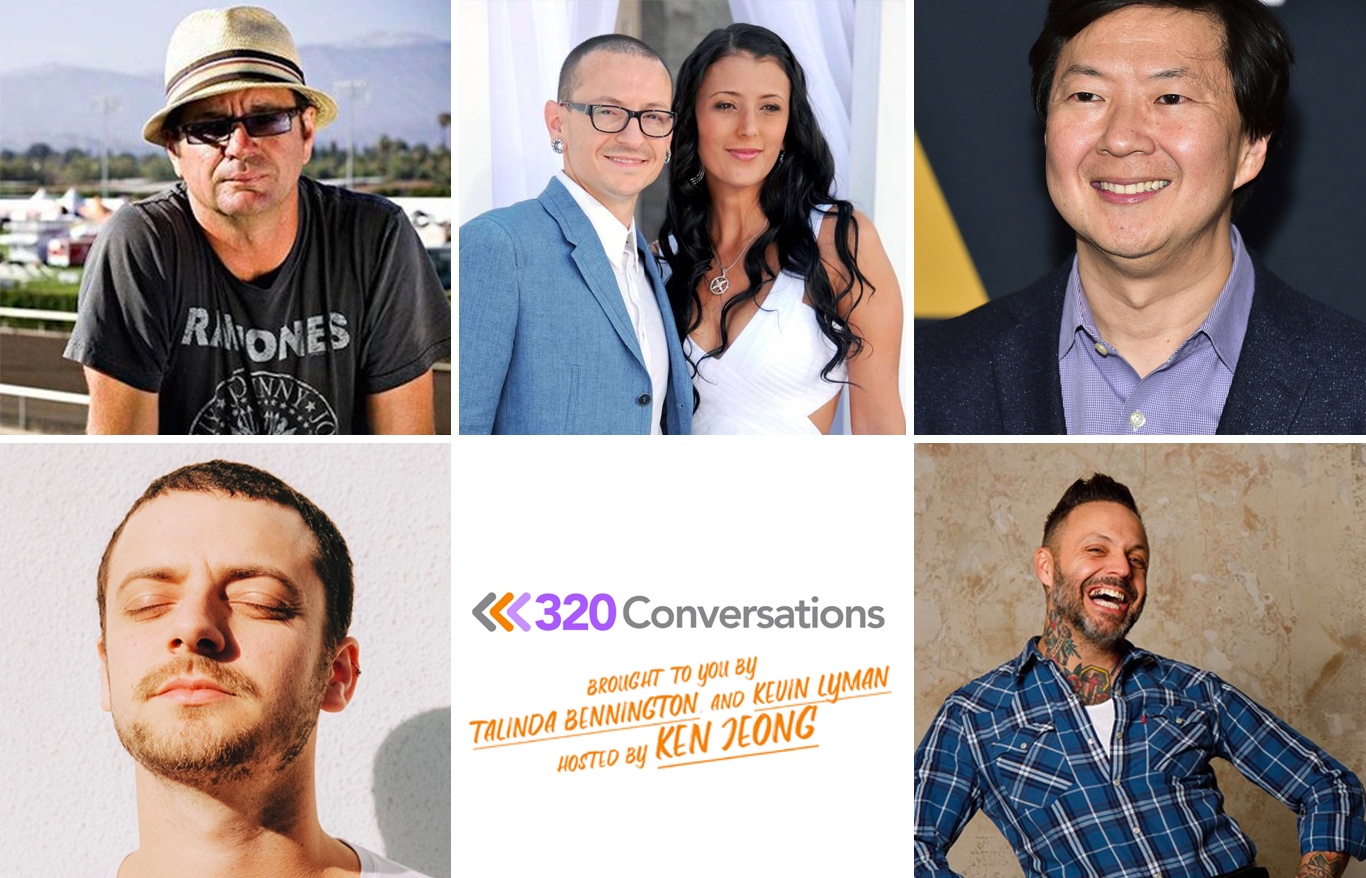 It's time to open up about mental health and celebrate the connections and conversations that make us all better. idobi is so stoked to announce that we are partnering with 320 Festival, which is melding music & mental health to bring you an incredible event featuring some of your favorite bands and big names in entertainment.
Starting with: 320 Conversations, happening tonight at 7pm PT at LA's USC Bovard Auditorium, hosted by the one & only Ken Jeong!
Keep checking back on this post for LIVE updates throughout the day!
Tonight's 320 Conversations event will feature an Up Close and Personal panel discussion about mental health with Vans Warped Tour & 320 Festival founder Kevin Lyman, along with some other champions for mental health. There'll also be performances by Justin Furstenfeld of Blue October, and Grandson! 320 is designed to be a safe space where we can all come together and share our personal experiences in an aim to de-stigmatize mental illness.
The 320 Conversations event is completely free to attend if you're in the area, or you can livestream it on the idobi Radio Facebook!
And 320 is only just getting started—tonight the festival will also be officially announcing their Songs That Saved My Life Benefit Show that's happening on May 9th! Make sure you're watching below to find out more about the show and learn what mental health means to everyone involved.
RSVP to tonight's 320 Conversations event at the Bovard Auditorium
OR LIVE stream the event on the idobi Radio Facebook at 7pm PT!
>>> Watch the LIVE Stream Now <<<