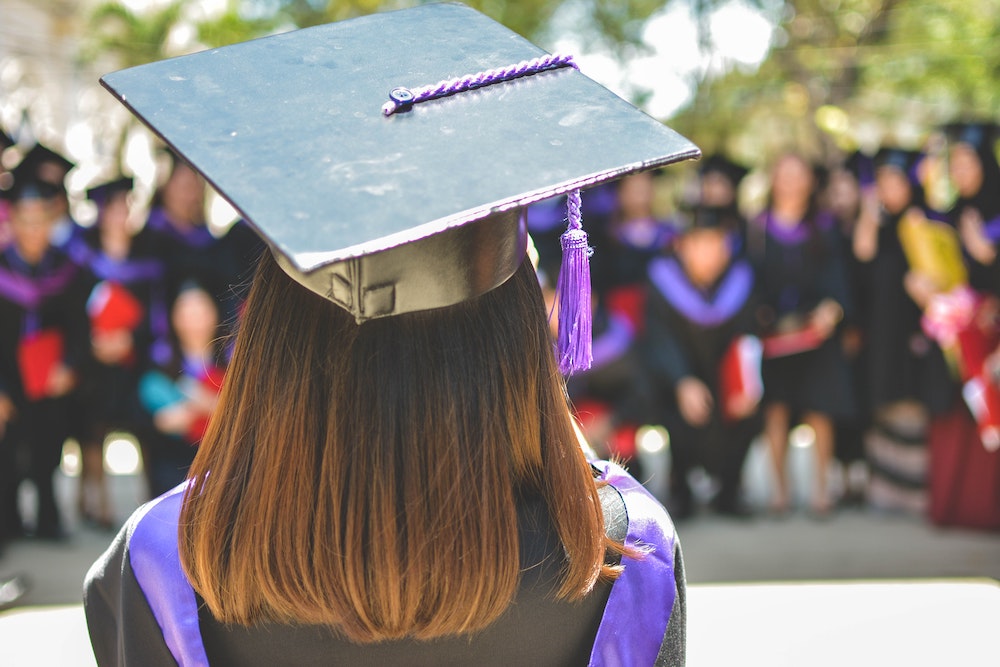 Hey look Ma, we made it—graduation is here which means it's time to crown the idobi Class of 2020 Valedictorian! idobi is giving away a very special $1000 scholarship to the most punk AF 2020 high school or college graduate. Yup, that's right, ONE THOUSAND big ones are up for grabs (that'll get you, like, two whole textbooks, probably).
To become the idobi 2020 Valedictorian and win that coveted $1000 scholarship, you'll need to make our emo hearts swell with a 400-word essay on one of the following topics:
Write about a moment that changed your whole worldview. How does it affect how you see the world now?
You have the chance to spend your next year touring the world performing. What would you be doing onstage?
Pick a song where the lyrics lay out a difficult choice. Which path would you take and why?
Close your essay with your one sentence plan for the future. Are you going to college or grad school? Are you hoping to travel when it's safe? Are you launching a business? We want to know how far you'll go!
Y'all ready? Here's how to enter:
1. Email your essays to [email protected]
2. Subject line: idobi Valedictorian Essay – [NAME], [SCHOOL]
3. Tell us your story with feeling and your own personal worldview—and make it sing!
4. Deadline: Monday May 25th
The idobi 2020 Valedictorian will be announced during the idobi Class of 2020 Punk & Circumstance: Graduation Kickback on Friday, May 29th at 6pm ET, only on idobi Radio.
What'cha waiting for? Come claim your cap & gown!
You must be graduating this academic year as part of the class of 2020 and live in the US or Canada to be eligible. Only the winner will be contacted. Please click here for other contest details