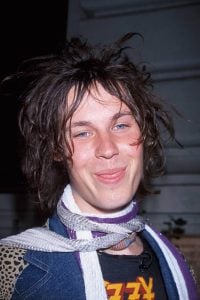 The New York Post's Page Six (as well as other outlets) are reporting that former MTV VJ Jesse Camp has gone missing.
From the article, "A spokesman for the Riverside Police Department in California confirmed to Page Six on Monday that Camp, whose real name is Josiah Camp, was reported missing on July 19 by his sister. Friends and family have been sharing concerned messages on social media, asking anyone for information on his whereabouts."
More information says that when an ex-girlfriend tried calling Jesse's cell phone, a stranger picked it up and said Jesse gave him the cell phone as well as some of his other belongings.  He hasn't been seen in any local hospitals or jails.  TheBlast.com is reporting that a police officer did a pedestrian welfare stop on Jesse at a local Sherwin Williams in Fontana, California and verified that everything was okay with him at the time.  Later that day, the missing person's report was filed for Camp.
I'll keep you updated with anything more that I hear regarding the situation.
It reminds me of a blog I did a while ago about TRL and just how important it was to so many of us.  We would run home from school, we would call and vote, this was early days of AOL and AIM and the relationship between the beginning of Instant Messaging, music, high school and MTV all met at once.
Part of my previous blog where I even shouted out Jesse Camp because I always thought he was hilarious and just wild –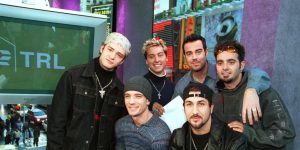 I feel bad for anybody who is a teenager now and never got to experience MTV's Total Request Live, better known as, "TRL."  TRL was THE show to watch.  Before TRL, sure you could watch MTV and they would actually play music videos (OMG!) No really, that did happen. Usually at night too.
But once TRL came around it put the artist with a direct ENGAGEMENT with the viewing audience.  And more times than not…  actually, pretty much all the time, it was the tween – teen – high school – early college aged that lived and breathed TRL.
Remember when the Backstreet Boys or an N Sync would show up to the studios in Times Square?  They would literally shut down Midtown Manhattan.  Cops used to get so pissed.  It was absolute chaos.  Some times there were so many people and fans outside in Times Square, that TRL would actually put the blinds down because it was a security concern and could cause a riot or a stampede of fans pushing each other and falling over each other if say someone like Eminem dared walk to the 2nd floor window to wave hello to his fans.
Throughout the rise of TRL though, was the re-birth of the MTV VJ.  We all remember Kennedy and Bill Bellamy, but the 1999 thru early 2000's was the Carson Daly VJ era.  Carson became Carson.  Hell, I even still want to be a VJ if MTV would get their shit together and bring back a legitimate TRL so that I can be the people's host and crush it.  (Make it happen MTV.  email me [email protected] ) .
MTV then decided to do a contest called, "Wanna Be a VJ…"  and who won that?  But JESSE CAMP.  Jesse freaking Camp.  Dude was tall as hell, could barely speak any coherent English whatsoever, but he was a lovable person.  Everyone loved Jesse.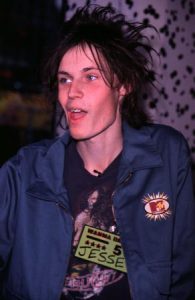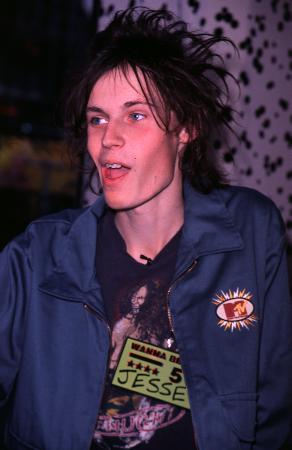 One of the best moments is when they were doing MTV's SummerShare down in Seaside, NJ and he was with Governor Christie Todd Whitman and they went live to him and Jesse, having literally NO on air TV experience whatsoever, yet alone for a live unexpected shot with a sitting Governor of all people… the look of sheer horror on Governor Whitman's face is priceless.
Whitman would then later become the head of the EPA under the Bush era and during 9-11.. and she lied that the air and everything was safe down in Manhattan when everyone knew it wasn't.  She insisted it was and didn't apologize until 2016 – a good 17 years after people had been dying from cancer and all sorts of other diseases. So, screw her.  I'd much rather hang with Jesse Camp, or even Carson Daly than Christine Whitman.
Tags:
carson daly
,
Entertainment
,
Gunz
,
idobi
,
idobi radio
,
jesse camp
,
MTV
,
music news
,
news
,
The Gunz Show
,
TRL