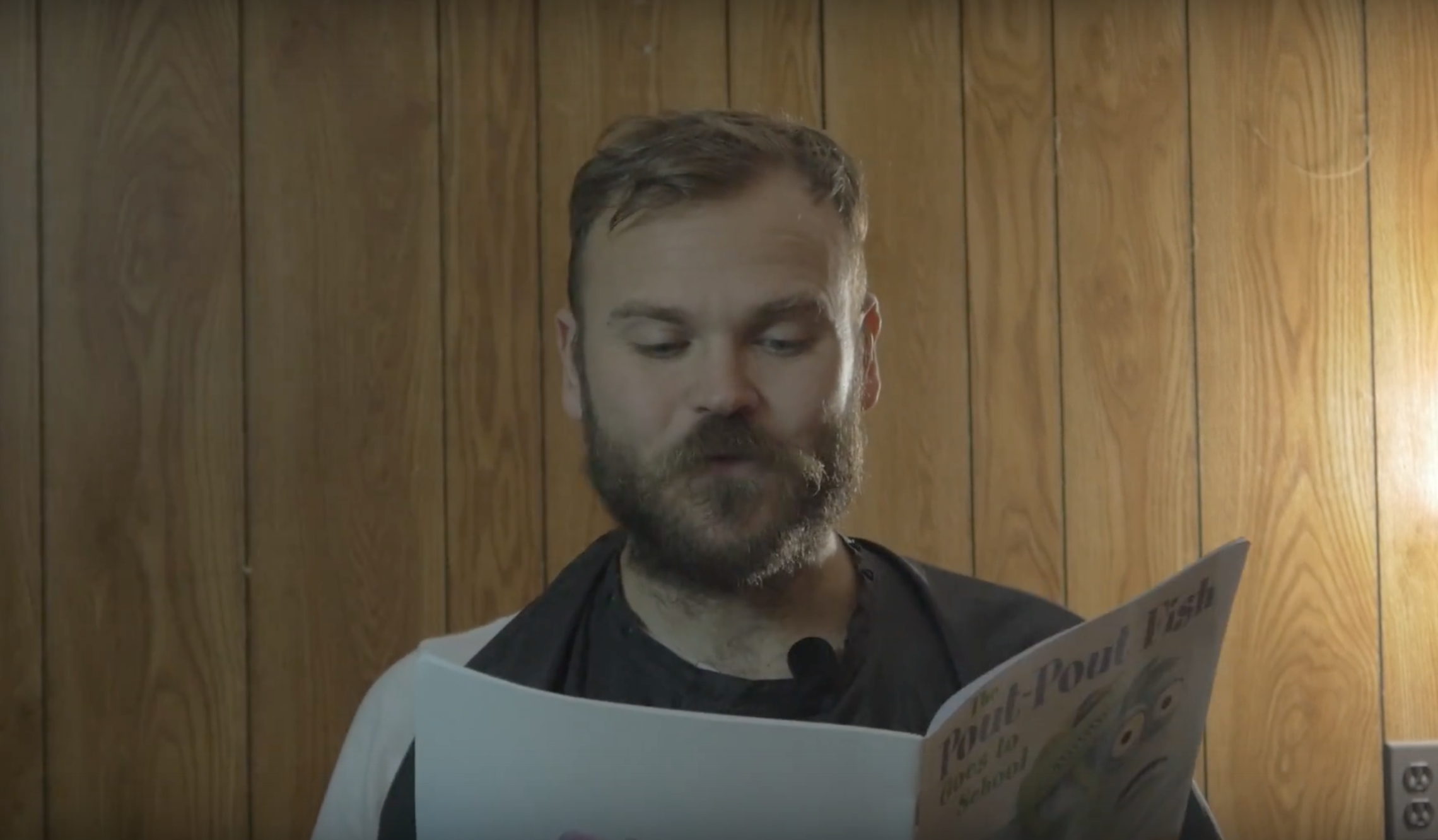 Take your places, sit still, and quieten down now boys and girls, because it's about to get weird with Megosh Story Time again. Hit play below to hear the, uhh, classic tale, The Pout-Pout Fish Goes to School, read by Josh.
"Megosh is looking forward to yet another story time episode and in this one Josh gets a shave! Bye bye mustache." – Josh Grosscup
—
Mind blown? Can't get enough? Mourning the mustache? (Need further proof that what you just saw was actually real?) We understand—check out Megosh Story Time's previous episode here!
—
About Megosh:
With a set of high-energy intelligent songs, Baltimore's Megosh has notably exploded on to the scene. Their music is melodic with post-progressive elements and frequent forays into the territory of alternative metal, but with an undeniable pop sensibility. Megosh somehow fuses these eclectic ingredients into a surprisingly cohesive stew – a sound that is clearly their own. Impressive and complex instrumental material will certainly appeal to the musician but, with Megosh, song craft still reigns and their creative use of rhythm and catchy melodies are certain to captivate a wide audience. On top of all this, the front line serves up tasty three-part harmonies, something rarely heard on today's rock scene.
Tags:
Megosh
,
Megosh Story Time