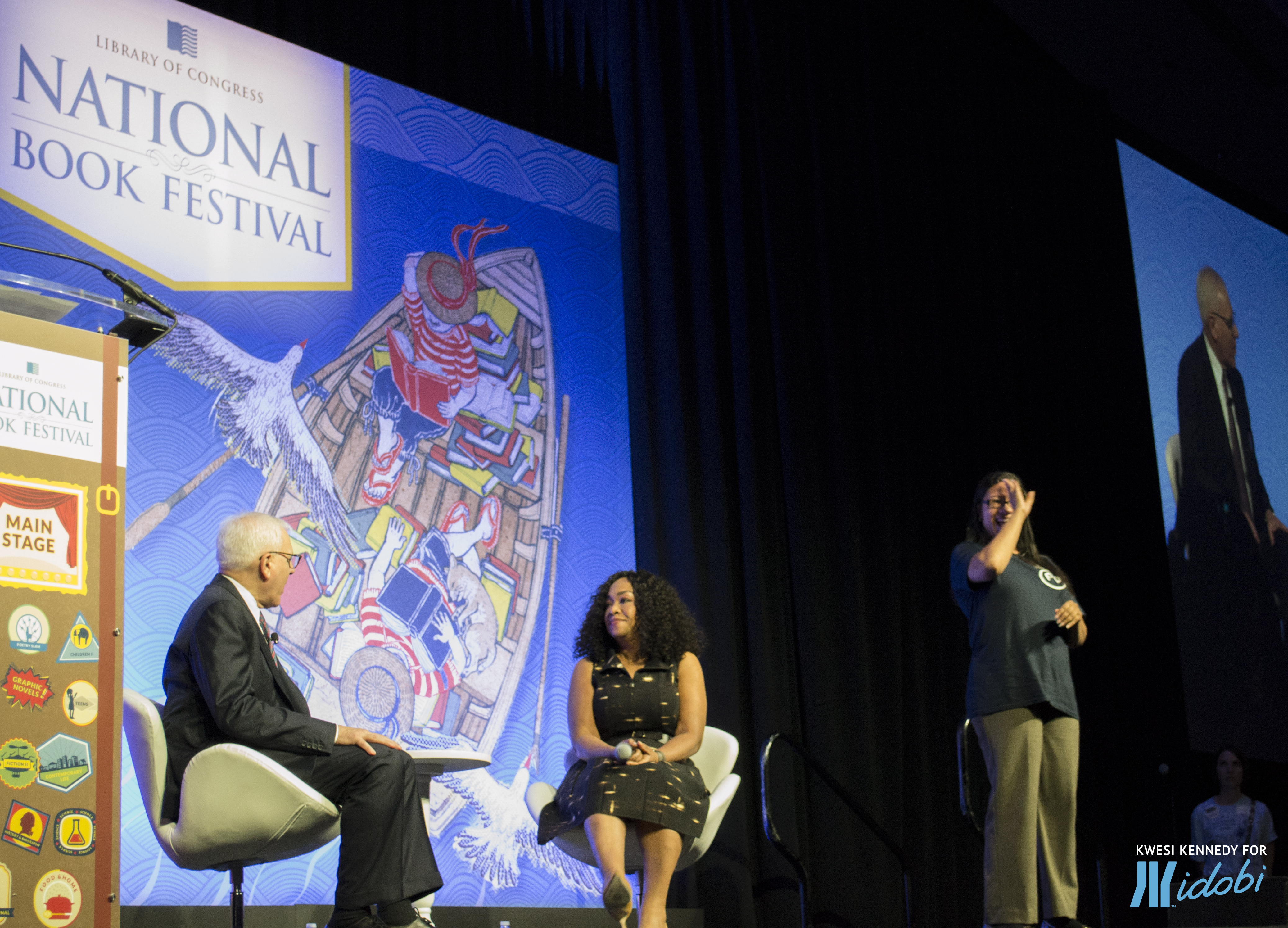 You had to be there. It sounds like a reference to an inside joke; the kind of nudge and grin that only a few understand because they shared a moment. This time that line is more like insider information; the kind of understanding you only achieve by doing a thing so skillfully, for so long that you kind of bond with it. It in this case is creating television shows and Shonda Rhimes is its skillful practitioner.
"When you become very proficient at something you've been working so hard at, you begin to look for ways to excite yourself…I start looking at how can I take what I know and make stuff happen for other people. "
I was there at the National Book Festival, in my press designated seat, a full thirty minutes before Shonda and philanthropist David Rubenstein eased into a pair of white leather chairs and began to chat. (I use her first name because I deeply believe in actualization and familiarity is the first step to making our eventual friendship happen.) Shonda Rhimes has the kind of success any aspiring creator would crave—I want my career to be like hers when my career grows up. She has written, show ran, and executive produced up to three hit shows on ABC during a single season. She smiles when she says "Italy literally stops on Mondays for Grey's Anatomy," and "The continent of Africa loves Scandal." It's not implausible to postulate that were she to leave ABC the network would go into a collective apoplexy. Shonda drags dollars in her wake.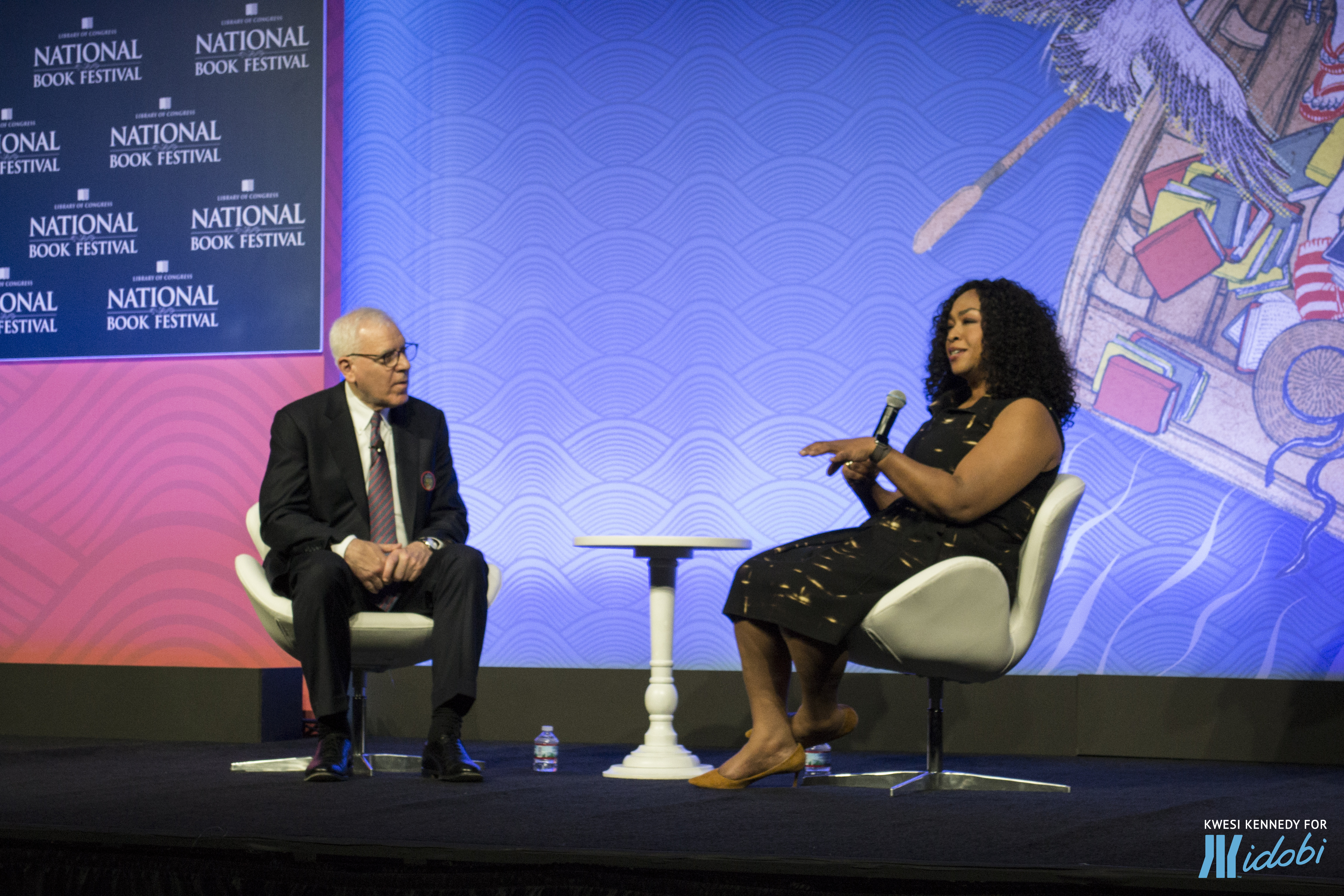 "Are you going to say yes to any of these things?" "No. Obviously."
There is no doubt she sees the world with acuity, which makes her characters so real we yell at them, weep with them, and contemplate all kinds of wicked but deeply sexy behavior alongside them. Her legendary vision contradicts the fact her book Year of Yes began when her "bossy" sister, Delores, told her she says no to everything. The thought of "no" in Shondaland sounds like "crying" in baseball—there is none.
"I was a very naive sixteen year old girl who would've been dead in a week" – on attending Dartmouth, a small town school rather than a big one.
Shonda said yes to the University of Southern California rather than following her parents' wishes. She got that yes by presenting the statistic that it's harder to get into USC Film School than it is to get into Harvard Law School (a fact she'd read in The New York Times). The yes she gave to writing the Britney Spears vehicle Crossroads led her to another affirmative as screenwriter for the multi Emmy award winning Introducing Dorothy Dandridge. After that, Shonda knew to stop saying yes to films and to start saying it to television—because on TV she could truly run the show.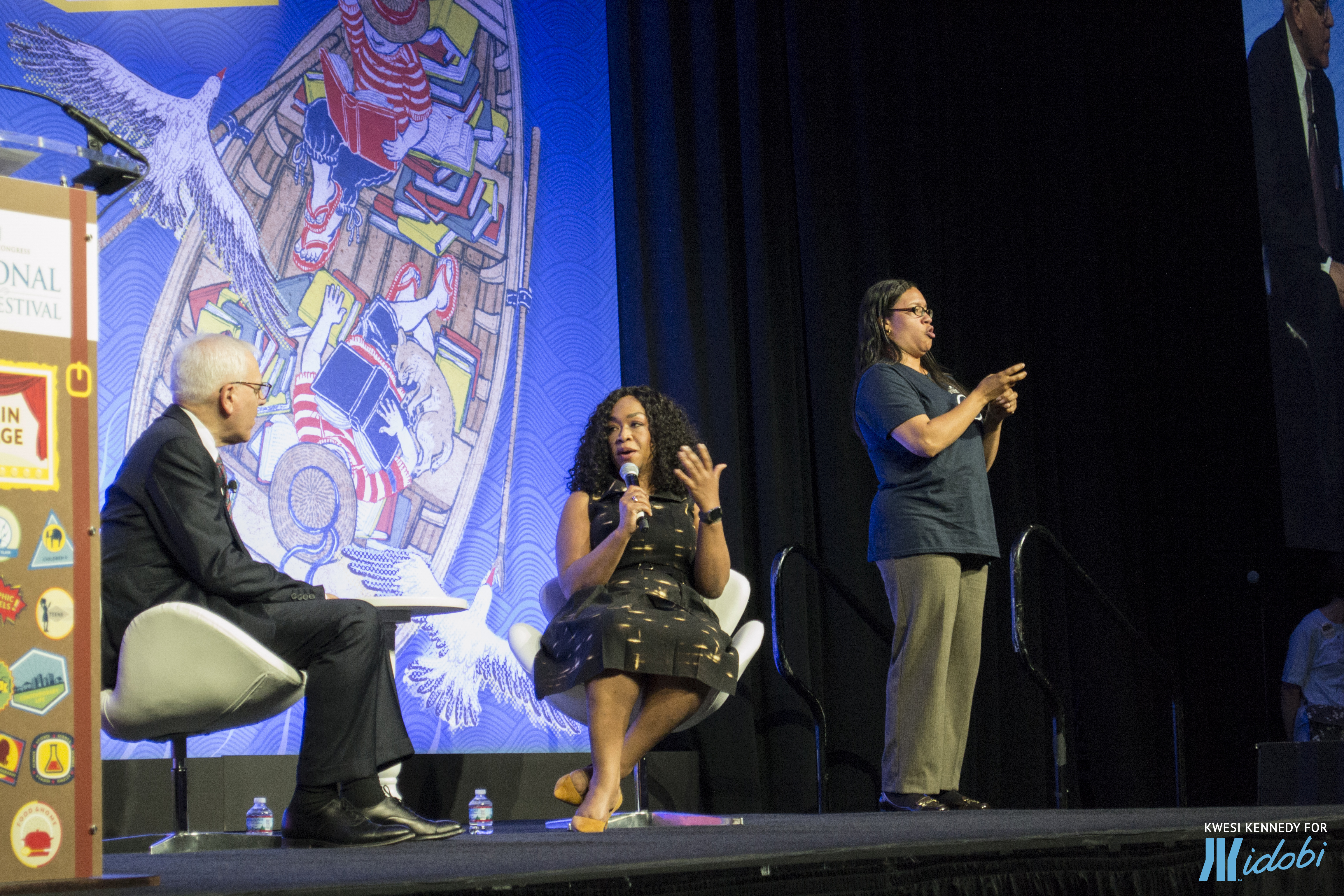 "I don't think the idea that you must be damaged in order to be creative in Hollywood is true."
Reminiscing on her childhood, Shonda says being a "good writer" is a natural part of being her. "It was like sitting down at a piano and learning that you always knew how to play. That's one thing that I've always been lucky about." But without the understanding of how to take advantage of each moment I wonder if she would have propelled herself on the trajectory that led her to a packed ballroom in the Walter E. Washington Convention Center, after donating $10 Million to the National Museum of African American History and Culture because "the American dream is supposed to belong to all of us," and she wanted to give that gift to America's children. Without knowing how to say yes to each opportunity, it's doubtful Shonda would have learned to defy her introvert nature, finally accepting the idea "I am a brand. Which was creepy to me at first, but then when you start to realize that the sight of you makes it possible for somebody else to think that they can do something, it makes it feel less terrifying for you to stand up and say this is what I do."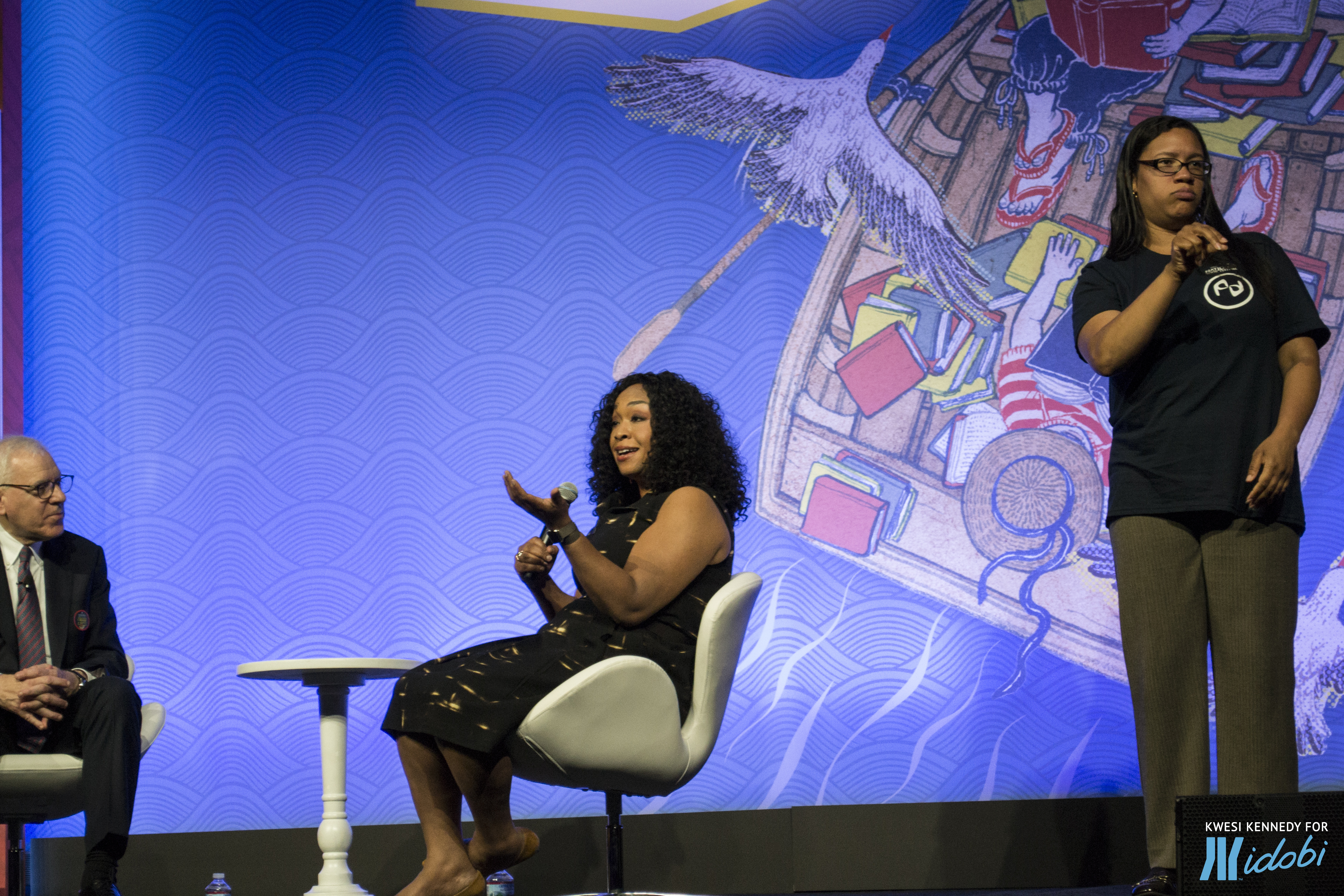 "If you want it, then you do it. If you don't, then you don't."
When I say you had to be there what I really mean is "you have to be there." Successful people are gifted at being in the moment. They recognize opportunity; they pivot so gracefully into fortuitous circumstance that some might call them lucky—but people like Shonda Rhimes aren't the beneficiaries of luck, they make luck happen. They say, "yes."
Tags:
#NatBookFest
,
ABC
,
David M. Rubenstein
,
Geek Girl Riot
,
GGR
,
Grey's Anatomy
,
Nat Book Fest
,
National Book Festival
,
scandal
,
Sherin Nicole
,
Shonda Rhimes
,
Year of Yes