This week: The Cloverfield Paradox, Westworld, Supergirl, The Flash, This is Us, Black Lightning, Chicago Med, Riverdale, Grown-ish, 2 Dope Queens, The Ritual, Star Trek: Discovery, Homeland, Absentia
The Cloverfield Paradox
Streaming now
On Netflix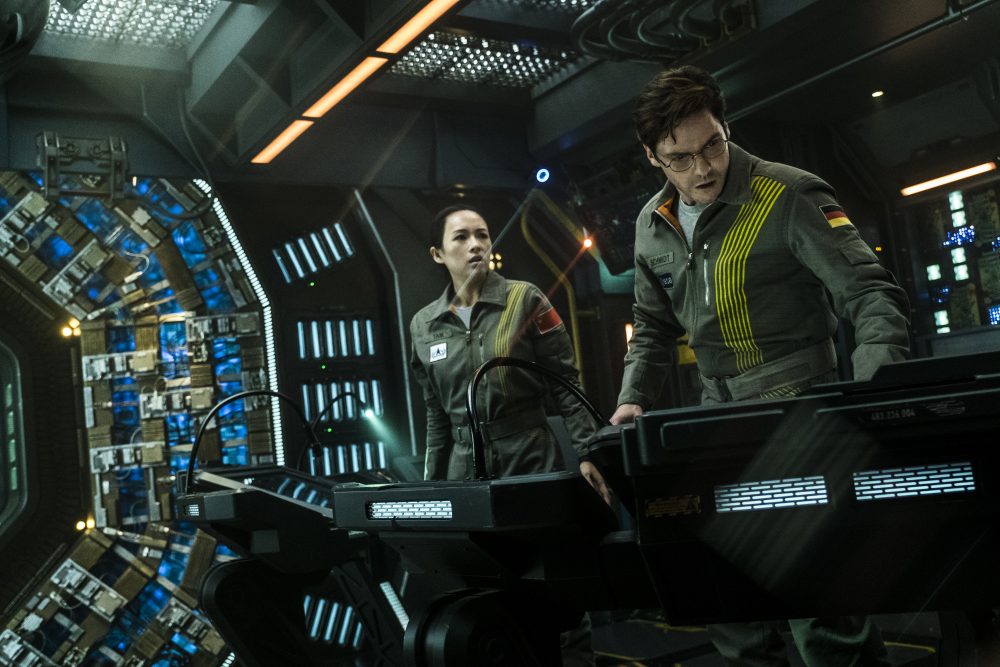 Photo: Scott Garfield / Netflix
Netflix dropped the long talked about new Cloverfield movie like it was a Beyoncé record. They tipped us off right in the middle of the Super Bowl when the sudden appearance of The Cloverfield Paradox trailer shocked us all. Then the J.J. Abrams-produced, Julius Onah-directed, Gugu Mbatha-Raw-starring, space thriller launched right after the game. Thus straight-up juicing a mediocre lemon into lemonade.
Watch The Cloverfield Paradox now on Netflix.
From Netflix:
In the near future, a group of international astronauts on a space station are working to solve a massive energy crisis on Earth. The experimental technology aboard the station has an unexpected result, leaving the team isolated and fighting for their survival.
—
Westworld [trailer]
Season 2
April 22
Coming to HBO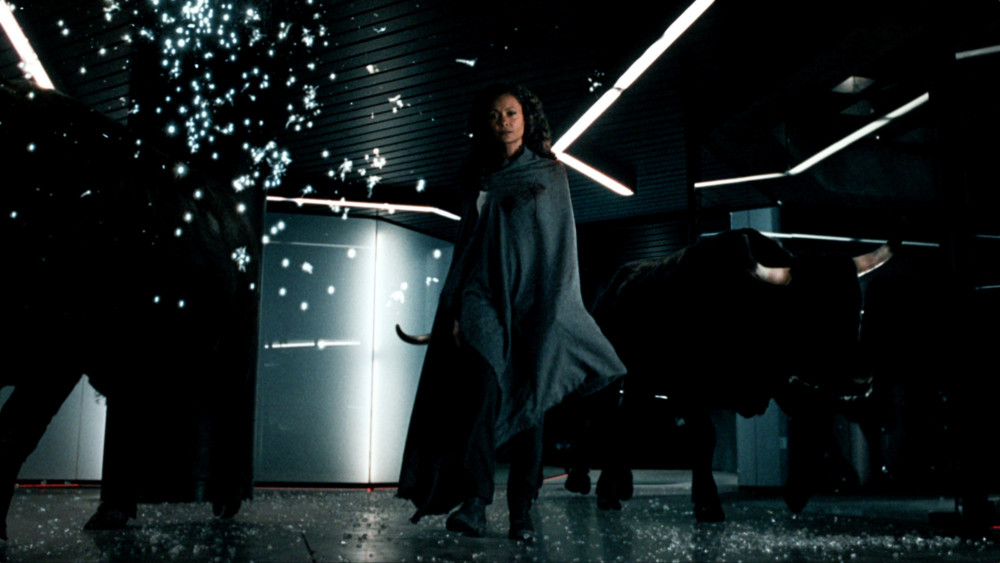 Photo: Courtesy of HBO
Speaking of Super Bowl drops, Westworld came in to blow us away. Season 2 is coming back to HBO for ten episodes on April 22nd, and until then, enjoy the sheer terrifying beauty of this trailer:
All episodes of Westworld season one are available on HBO.
From HBO:
Live without limits in a world where every human appetite can be indulged. Starring Evan Rachel Wood, Anthony Hopkins, Jeffrey Wright, James Marsden, Thandie Newton, Ed Harris and more — this dark odyssey follows the dawn of artificial consciousness and the evolution of sin. Season 2 premieres April 22.
—
SUPERGIRL
"Both Sides Now" – Season 3, Episode 13
Mon Feb 5 – 8PM
On The CW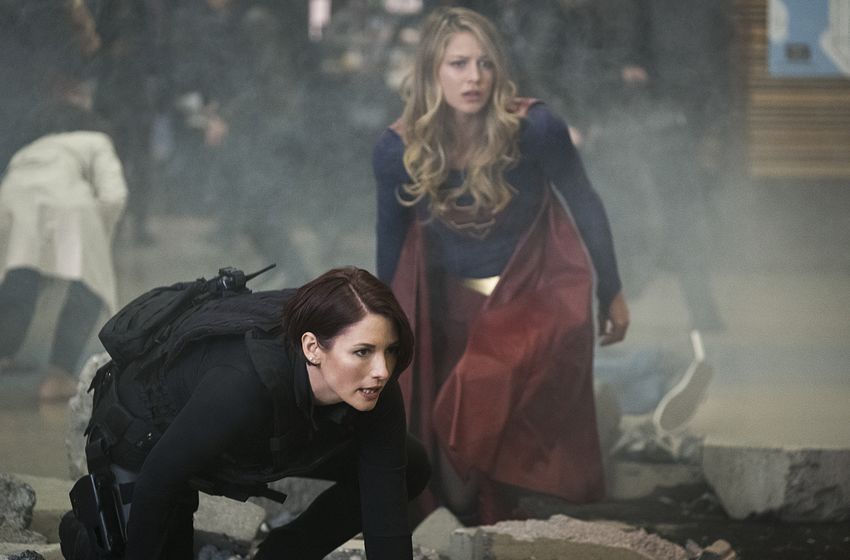 Photo: Katie Yu/The CW — © 2018 The CW Network, LLC. All Rights Reserved.
Purity is coming to Supergirl. And by Purity, we mean there's a new Worldkiller on the loose—played by Krys Marshall—and she's about to wreak some havoc on the world…and on our brains. What does this mean for Supergirl (Melissa Benoist) and Reign (Odette Annable)? How many more Worldkillers are there? How long 'til we get to see the ultimate showdown?! Meanwhile, the Legion of Super-Heroes get stranded in present day when their ship is destroyed, so is the Supergirl timeline about to get twisted? Dear The CW, can you fix Earth's timeline so we can find out what happens sooner??
Supergirl is back tonight on The CW.
From The CW:
The DEO captures a second Worldkiller, Purity (guest star Krys Marshall). Supergirl (Melissa Benoist) and Alex (Chyler Leigh) use very different methods of interrogation with Purity in the hopes of finding out how to defeat Reign (Odette Annable). However, Purity escapes and attacks the city's subway tunnels. Meanwhile, J'onn (David Harewood), Winn (Jeremy Jordan) and Mon-El (Christopher Wood) band together to fix the Legion ship.
—
THE FLASH
"True Colors" – Season 4, Episode 13
Tues Feb 6 – 8PM
On The CW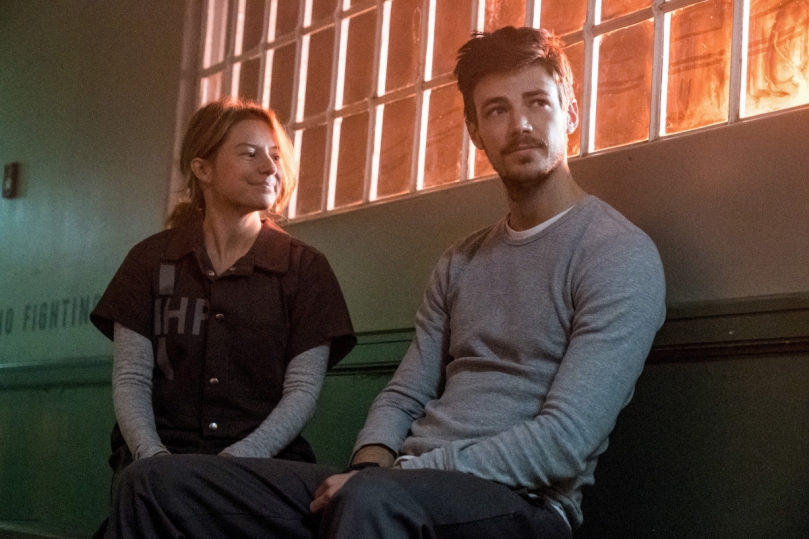 Photo: Katie Yu/The CW — © 2018 The CW Network, LLC. All rights reserved
If you thought Barry (Grant Gustin) being stuck in prison was bad enough, this week he's going on a little field trip…to a, uh, different kind of lockdown. After Warden Wolfe (Richard Brooks) learns Barry's secret and sells him to Amunet (Katee Sackhoff)—yup, sold him like a used Prius—our Flash must decide whether to reveal his powers so he can save his fellow cellmates. C'mon now, you knew The Flash wasn't going to let its main character be stuck in prison the whole season—we're just itching to find out how he's going to zoom out of this one.
Tune in to The CW tomorrow for all new The Flash.
From The CW:
After hearing that Amunet (guest star Katee Sackhoff) has struck a deal to buy all of the metahumans in Iron Heights, Barry (Grant Gustin) must decide if he should expose his powers in order to save his cellmates. After a visit from an old friend, Ralph (guest star Hartley Sawyer) is reminded of his shady past and wonders if he's really a changed man.
—
THIS IS US
"The Car" – Season 2 finale
Tues Feb 6 – 9PM
On NBC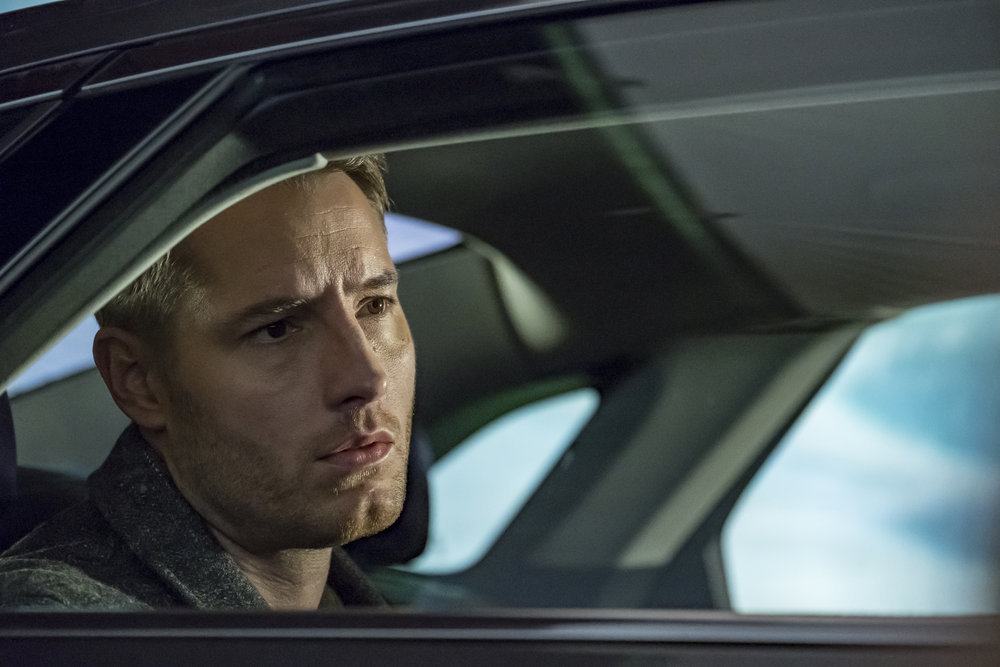 Photo by: Ron Batzdorff/NBC
We're getting double episodes this week. On Sunday night we learned just what we lost in the fire, and what could be gained from remembering a loved one. Bravo, Mandy Moore for a performance rife with raw emotion and maternal fortitude. And cheers to the show for an unexpected look ahead, in which we learn if someone looks and feels like family…maybe, just maybe they are. Now that we've witnessed the worst night of The Pearson's collective lives, it's time to end this season of This Is Us on a nostalgic note. Through the unique lense of the family car, we journey through a father's love. From heartbreaks to triumphs, the family is held together by an unbreakable bond that continues to live on through the triplets, their future families and their relationships—which is exactly what Jack (Milo Ventimiglia) would have wanted. This episode will certainly be sad, with plans for his funeral on the books, but it'll also warm your heart in the way only This Is Us can. And there's a visit from a special guest that we just know will reduce us to clutched chests and tearful smiles.
Catch the season finale of This Is Us tomorrow on NBC.
From NBC:
The history of the Pearsons as told through the life of the family car.
—
BLACK LIGHTNING
"Black Jesus" – Season 1, Episode 4
Tues Feb 6 – 9PM
On The CW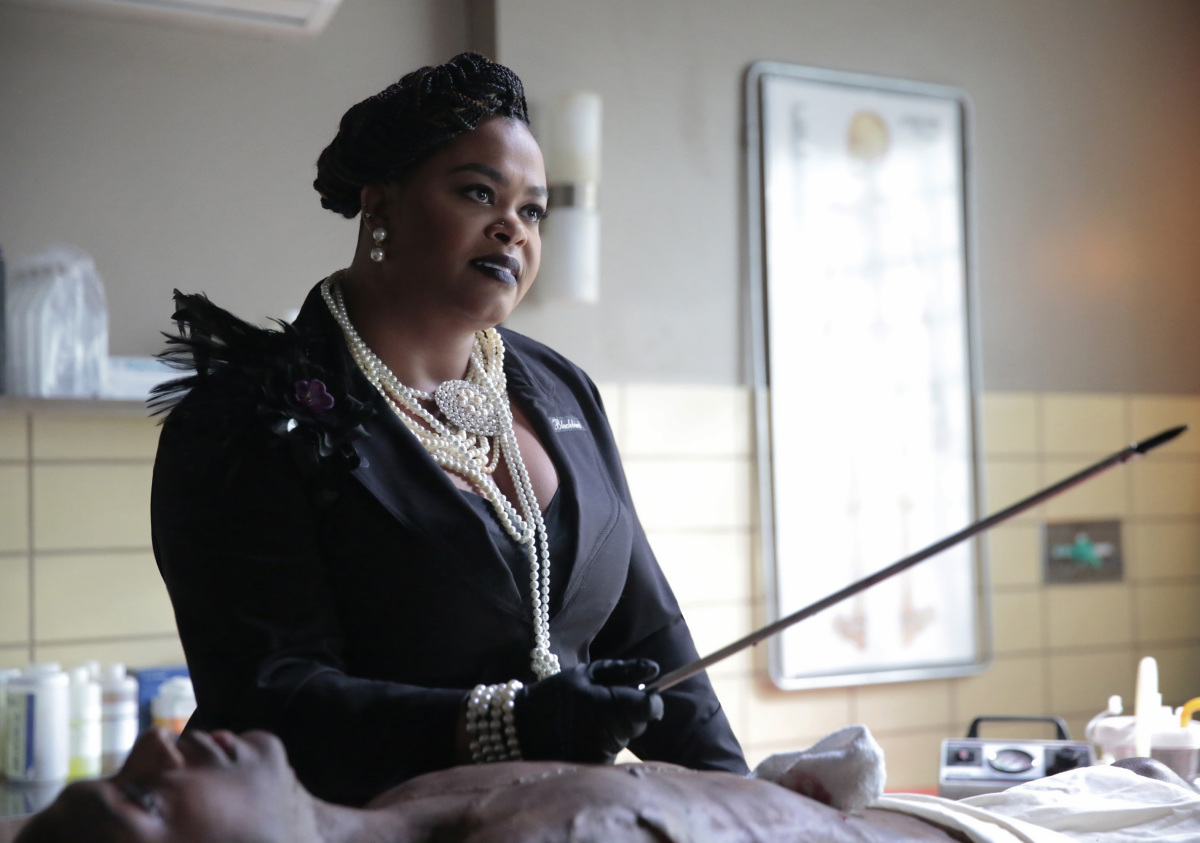 Photo: Carin Baer/The CW — © 2018 The CW Network, LLC. All rights reserved.
Ya hear that? It's the boom of Thunder, and we've never been so happy to say a storm is coming. Like father, like daughter, Anissa (Nafessa Williams) is showing off more of her newfound powers we got to see a glimpse of last week—and she's only going to get stronger as Black Lightning continues to pull us into its deeply thrilling world.
Black Lightning airs tomorrow on The CW.
From The CW:
Black Lightning (Cress Williams) is recruited to rally against The 100 gang. Anissa (Nafessa Williams) investigates the new drug hitting the streets. Meanwhile, familiar faces begin to reappear.
—
CHICAGO MED
"On Shaky Ground" – Season 3, Episode 8
Tues Feb 6 – 10PM
On NBC
New episodes of Chicago Med air every Tuesday on NBC.
From NBC:
After discovering that a patient's family might have been abusive, Dr. Choi (Brian Tee) and April (Yaya DaCosta) contemplate calling child services. Dr. Manning (Torrey DeVitto) and Dr. Halstead (Nick Gehlfuss) struggle to see eye to eye in guiding a family who is dealing with their premature baby. Dr. Rhodes (Colin Donnell) is persuaded into preforming a risky surgery on Dr. Bekker's (guest star Norma Kuhling) mentor and world renowned surgeon, Dr. Marvin Jaffrey (guest star Malcolm McDowell). Meanwhile, Dr. Reese (Rachel DiPillo) joins Dr. Charles (Oliver Platt) on a visit to the Cook County jail.
—
RIVERDALE
"Chapter Twenty-Six: The Tell-Tale Heart" – Season 2, Episode 13
Wed Feb 7 – 8PM
On The CW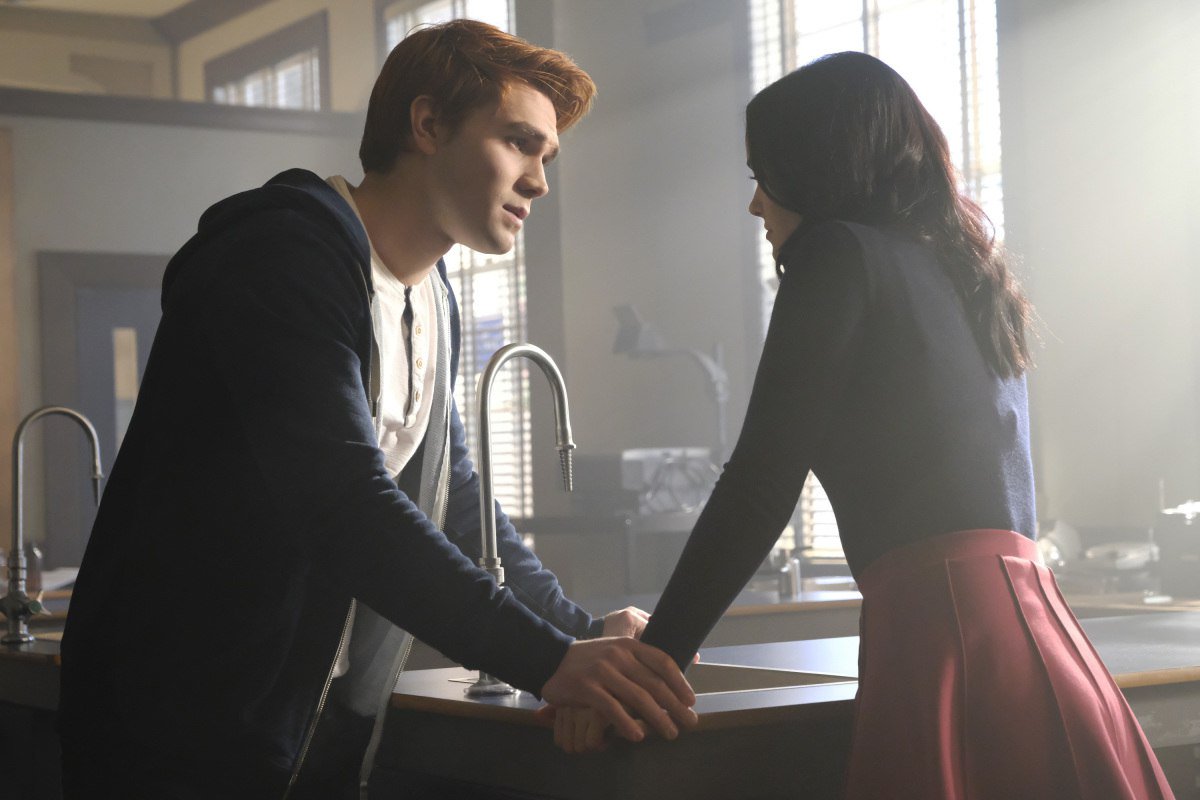 Photo: Bettina Strauss/The CW — © 2018 The CW Network, LLC. All Rights Reserved.
Just who is the dead guy in the Cooper house? Looks like the family have a whole lot to deal with this week (oh, y'know, disposing of a dead body is probably going to take up the best part of an evening…depending on whether they use pigs or acid…) What? This show is totally Archie in Twin Peaks. Everything is possible. But while we all know nothing ever stays buried in Riverdale, we get the feeling our first question is going to unearth a whole lot more questions…some of which we're afraid to find out the answers to. With eyes wide and pulses racing we'll be watching because we're in too deep—Riverdale has captured our hearts and our attention, and we're all in.
Head to Riverdale every Wednesday on The CW.
From The CW:
Betty (Lili Reinhart) turns to Jughead (Cole Sprouse) for help when the consequences of a hasty decision come back to haunt her. Veronica (Camila Mendes) organizes a face to face meeting after tensions between Hiram (Mark Consuelos), FP (Skeet Ulrich) and Jughead spiral out of control. Elsewhere, Archie (KJ Apa) is forced to make a tough decision after Agent Adams (guest star John Behlmann) takes things one step too far.
—
GROWN-ISH
"Un-Break My Heart" – Season 1, Episode 7
Wed Feb 7 – 8PM
On Freeform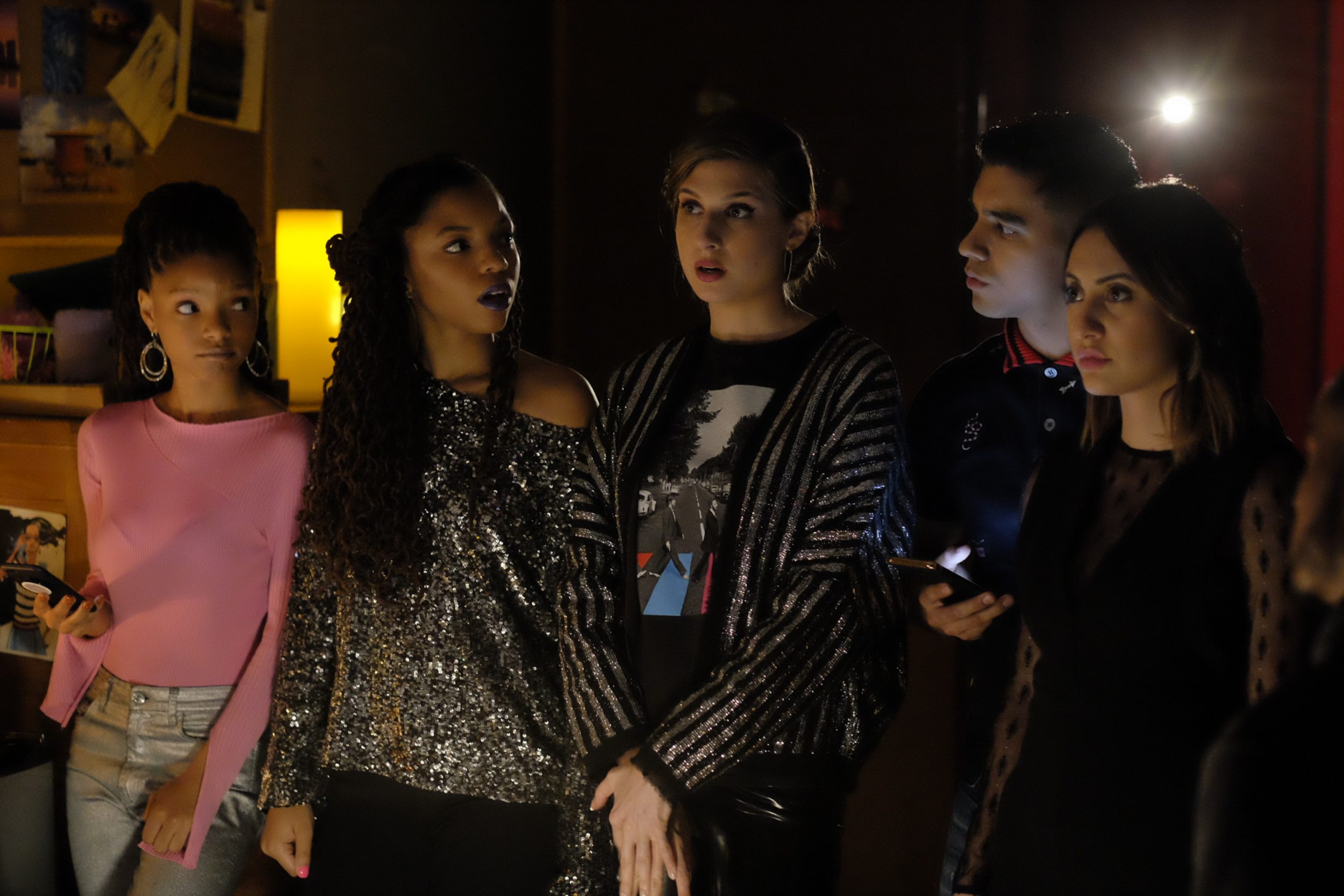 Photo: 

Freeform/Tony Rivetti
Now that The Good Place has concluded S2 we're clinging to Grown-ish like it's the last drop of that one lipgloss we love. We need it. We need all of it. Breakups are bullsh-ish. Even when your girls band together for a trash-the-ex night. "Who's got the hot cheetos?" Why is it when everything goes dark, the secrets come to light? This week's episode of Grown-ish sees Zoey (Yara Shahidi) having to confront her mirrors of truth (read: Her friends) about her breakup with Cash (Da'Vinchi) and it turns out things aren't as #over as they looked.
Watch grown-ish every Wednesday on Freeform.
From Freeform:
After going through a traumatic breakup, Zoey begins partying to get out of her feelings, but when a power blackout on campus forces her to stay in for the night, she must confront her true feelings in order to begin the healing process.
—
2 Dope Queens
"Hair" – Show #2
Fri Feb 9 – 11:30pm
On HBO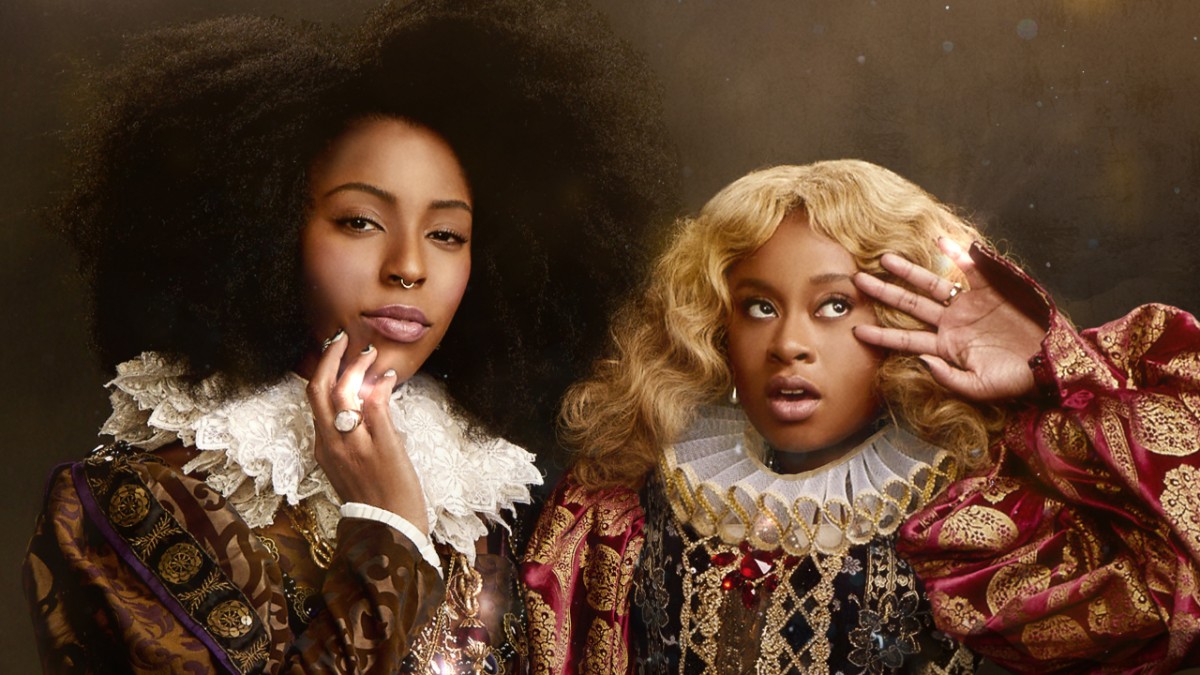 Photo courtesy of HBO
Our fave 2 Dope Queens are reigning supreme over HBO and they're here to educate Sarah Jessica Parker on black hairstyles. They're also joined by comedians Aparna Nancherla, Rhea Butcher, and Sheng Wang. Here's to you, 2 Dope Queens, for bringing endless laughter and a whole lotta sparkle to our Friday nights.
Watch 2 Dope Queens' series of HBO specials every Friday.
From HBO:
Taped before a live audience at Brooklyn's Kings Theatre, the show features the fun, fearless queens dishing on "Cocoa Khaleesis," dating white baes, sex, New York-living, the best borough for pizza and more.
—
The Ritual
Fri Feb 9
On Netflix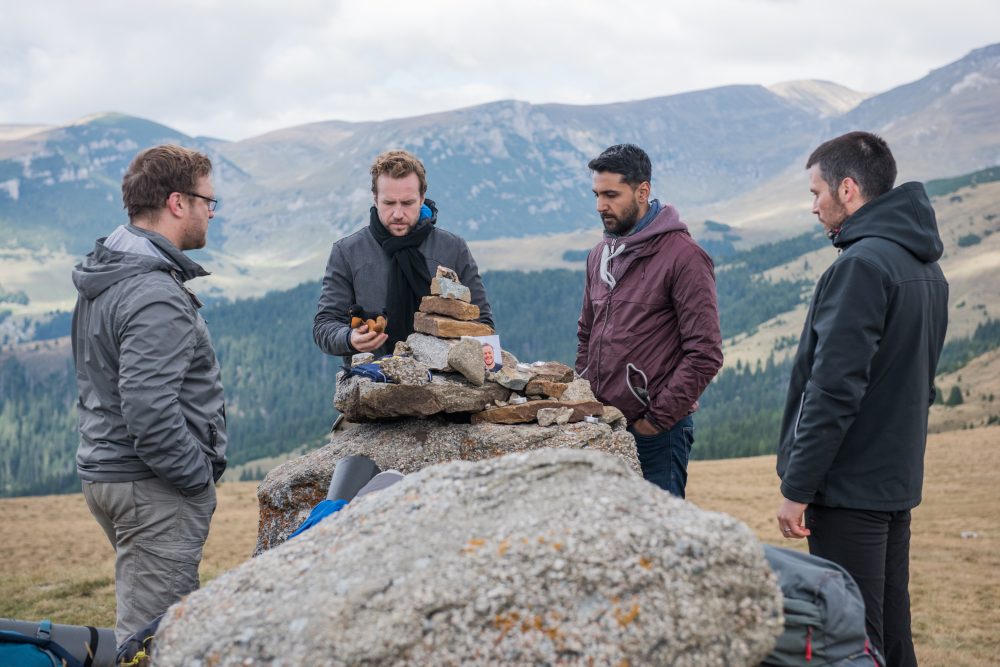 Photo: Vlad Cioplea
Nowhere does horror quite like Scandinavia. Don't get us wrong, it is beautiful, and wild, and fascinating, but the folklore and legends that are woven into the landscape strike fear into the bravest of hearts. If you believe in such things of course…and you're about to with The Ritual. When four British lads head out on a hiking weekend deep into the Scandinavian wilderness, the drama is amplified tenfold as the banter stops and no-nonsense disbelief starts to divide the group. We're not sure if this is a dark and twisted horror retelling of Norse legend, or the world's most effective advertisement about the dangers of going camping. Either way, we'll be resolutely staying inside with this wicked tale to keep us there.
Stream The Ritual on Netflix from Friday.
From Netflix:
Reuniting after the tragic death of their best mate, four old friends from university set out to hike through the Scandinavian wilderness. But a wrong turn leads them into the dark and mysterious forests of Norse legend, where an ancient evil still exists and stalks them at every turn.
—
STAR TREK: DISCOVERY
"Will You Take My Hand?" – Season 1 finale
Sundays at 8:30pm
On CBS All Access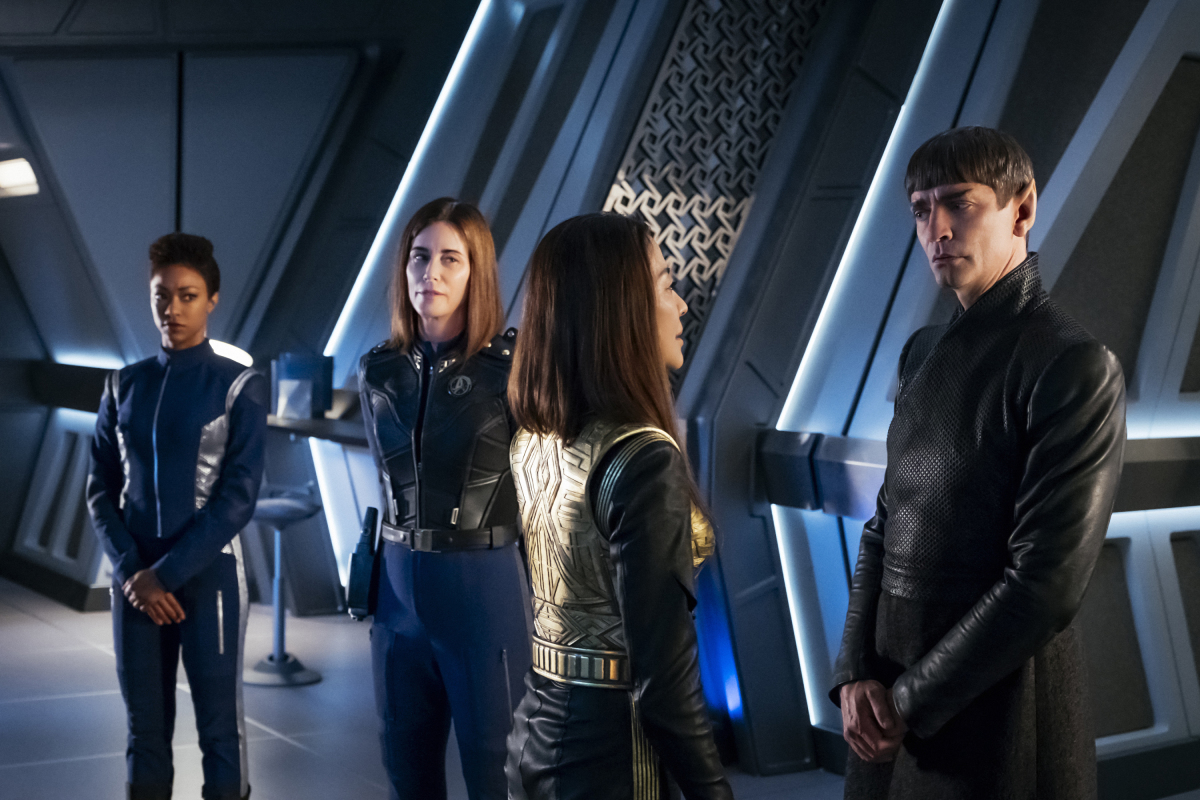 Photo Credit: Jan Thijs/CBS © 2017 CBS Interactive. All Rights Reserved.
In the current timeline, The Klingons may have nearly destroyed the Federation, but it ain't over yet—and Georgiou (Michelle Yeoh) is whipping universal ass with much sass. The Federation is about to get a Terran shake up and hopefully they've got enough fight left in them to survive the Klingon chaos and an Emperor turned Starfleet Captain. We know our hearts can barely take it. This week on Star Trek: Discovery will yet again test how far Burnham (Sonequa Martin-Green) will go to keep her crew alive by any means necessary—even if that means upholding Starfleet values in a world where nefarious tactics are the easy way out. Damn, this season finale might just be the end of us. BTW did you see that Michael x Ash (Shazad Latif) breakup? Brutal.
Beam up into the season finale of Star Trek: Discovery on CBS All Access this Sunday.
—
HOMELAND
"Enemy of the State" – Season 7 premiere
Sun Feb 11 – 9pm
On Showtime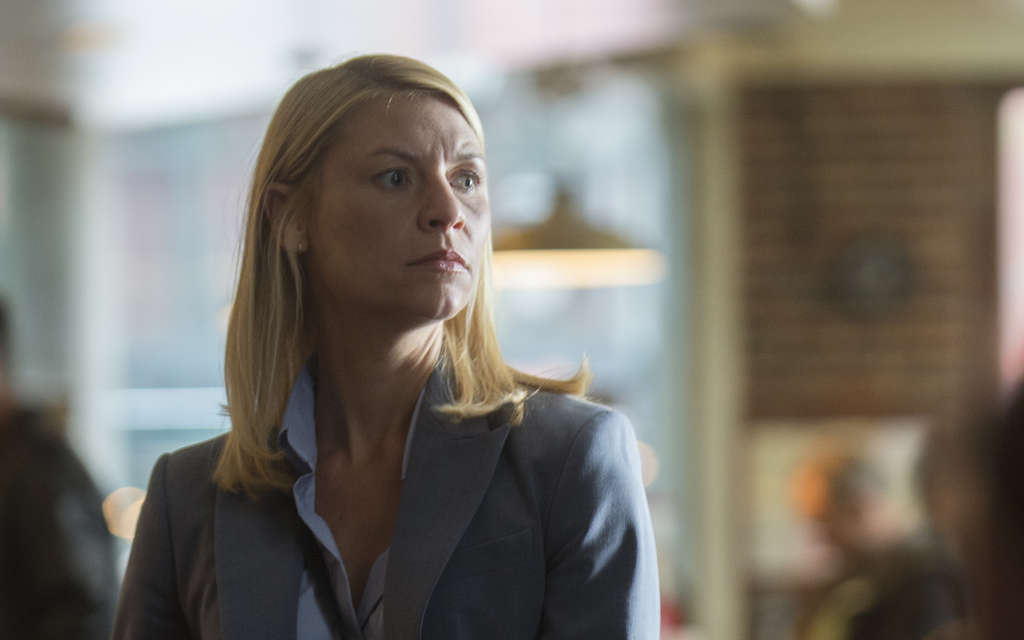 Photo credit: Showtime
Season 7 of Homeland doesn't waste any time throwing you back into the deep end, as Carrie (Claire Danes) takes on President-elect Keane (Elizabeth Marvel). If anyone can take on the President it's Carrie (we only wish she was real). But she's got an uphill battle, and she doesn't know who she can trust. Especially when Saul (Mandy Patinkin) manages to worm his way out of prison and into the position of National Security Advisor.
Watch the season 7 premiere of Homeland this Sunday on Showtime.
From Showtime:
Carrie and Franny are living with Maggie's family in DC. Saul and the federal employees detained after the attempt on the President-elect's life are in prison. President Keane's administration comes under scrutiny. Season premiere.
—
Absentia
Season 1
Streaming now in full
On Amazon Prime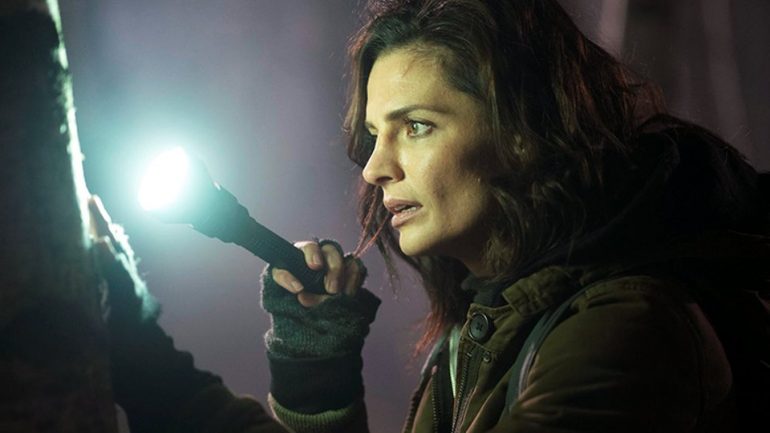 Photo credit: Amazon
With every new episode, Absentia raised even more questions than in its first teaser last week. In fact, we're still reeling from the fact they managed to tie all the loose ends—and the murders—together, a challenge they rose to with devastating effect (and more than a little confusion). We're still unsettled and unsure… Who'd have thought a dishwasher could bring back so much trauma? You're not supposed to know who (or what) to trust and, if the writers have their way, you never will. Instead you'll get pulled into this grim world full of people you never quite understand. Good job Amazon have renewed Absentia for season 2, giving us all just enough time to wrap our heads around season 1.
Watch season one of Absentia now on Amazon Prime.
From Amazon:
After being declared dead in absentia, an FBI agent must reclaim her family, identity and innocence when she finds herself the prime suspect in a string of murders.
Tags:
2 Dope Queens
,
Absentia
,
Amazon
,
Amazon prime
,
Black Lightning
,
CBS
,
CBS All Access
,
Chicago Med
,
Freeform
,
grown-ish
,
HBO
,
Homeland
,
NBC
,
Netflix
,
Riverdale
,
Showtime
,
Star Trek: Discovery
,
Supergirl
,
The Cloverfield Paradox
,
The CW
,
The Flash
,
The Ritual
,
This Is Us
,
Watch This Week
,
Westworld
,
WTW