This week: The Climb, Star Trek: Discovery, Future Man, This Is Us, Dirk Gently, The Punisher
The Climb
Pilot premiere
Now streaming on Amazon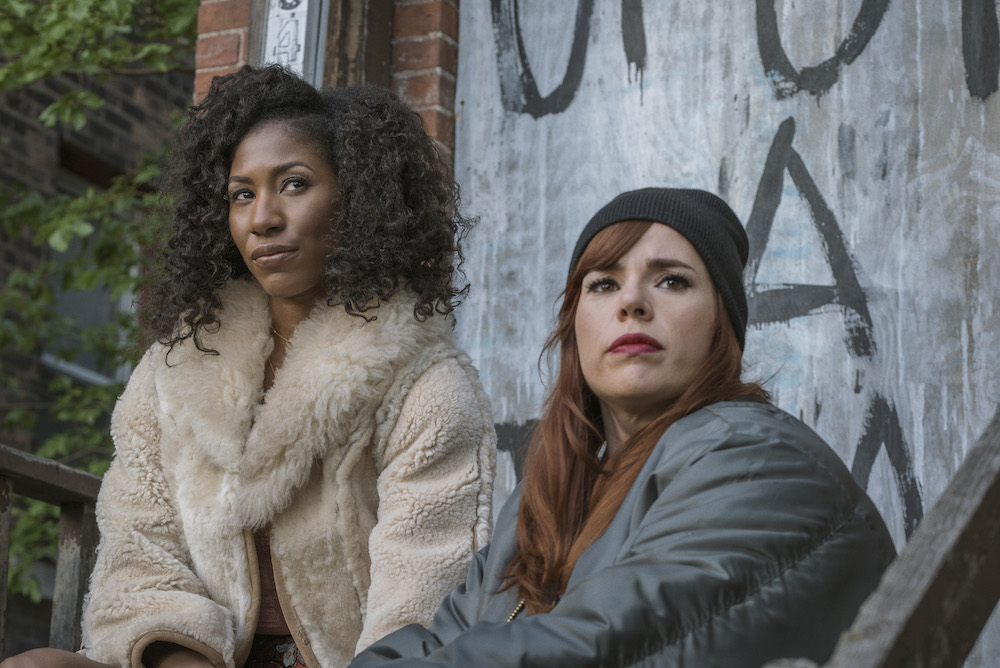 We've all had stars in our eyes at some point, staring dreamily out the window at the bright city lights. Well, now it's our chance to stare dreamily at Diarra Kilpatrick's latest project, because her Amazon pilot The Climb is finally here! Seriously, is there anything Diarra can't do? The Climb sees office assistant Nia—an entry-level-celebutante played with aplomb by Kilpatrick—dreaming of a bright life of social media fame and fortune with her best friend Misty (Alysha Umphress) by her side. With sharp wit, millennial madness, and giggles galore, we're not only saying, watch out Detroit—we're saying watch "it", y'all. Diarra's Nia is coming for you and for her time in the limelight. #BeALion
See the pilot of The Climb on Amazon now.
From Amazon:
An office assistant in Detroit seeks an extraordinary life and internet fame, with her best friend always in tow.
Star Trek: Discovery
Mid-season finale – Sun Nov 12
On CBS All Access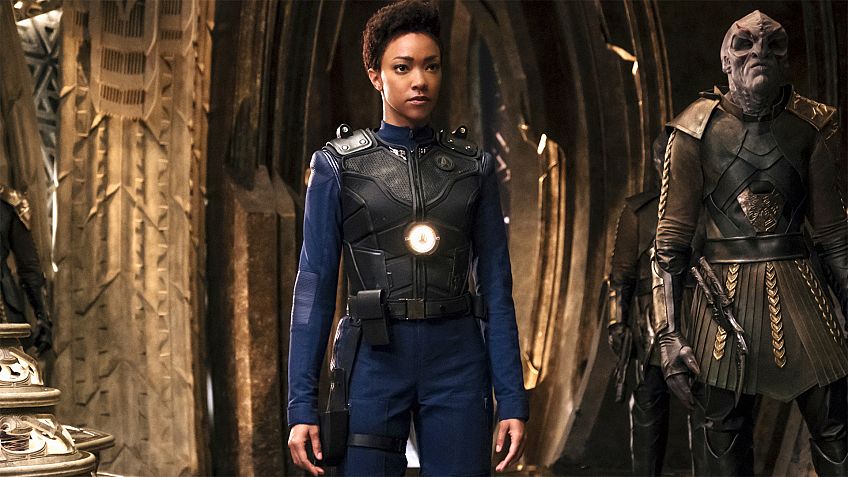 What do you mean we have to wait until the new year to see more Star Trek: Discovery? That reveal… We suspected it was coming but DANG! The drama, the trauma! It's too much to ask us to wait. In the midseason finale, we see storylines converge. Lorca (Jason Isaacs) remains the shadowy figure behind a whole lot of it. Is he a good bad guy, or a bad good guy? We need to know. Remember when we said we didn't trust him? In "Into the Forest I Go", the Discovery sends a boarding party onto the Sarcophagus—yes, that Klingon ship. You tell us, when in the history of Star Trek has a mission like that ever gone smoothly? The suspense is enough to keep you jittery the entire episode. For such a strong start to the new series, the midseason finale shows no signs of slowing down—we're just hoping someone beams us all the way to January (That's how that works, right? Don't @ us) because for that end…we'd boldly go!
Stream episodes of Star Trek: Discovery on CBS All Access.
From CBS:
In the new episode, called "Into the Forest I Go," Lorca bypasses Starfleet's orders and uses the U.S.S. Discovery crew's ultimate asset, the ship itself, in an effort to end the war with the Klingons, once and for all.
—
Future Man
Series premiere – Tues Nov 14
Streaming on Hulu
What would you do if your favorite video game suddenly became real and you were the ultimate hero? Okay, you'd probably check you weren't hallucinating first. Josh Hutcherson plays Josh Futturman, janitor by day, gamer by night—soon to be, uh, apparently the savior of our future. When a pair of super soldiers, Tiger (Eliza Coupe) and Wolf (Derek Wilson), jump back from the future and tell Josh he's…well…John Connor he reacts pretty much how you'd expect, with hilarious results. Mostly they're disappointed in his incompetence, he's disappointed in their homicidal mania… Created by Seth Rogen and Evan Goldberg, you can already imagine the obscenity powered by a whole lotta time travel and alternate outcomes. And, oh, there are so many golden nostalgic references: Back To The Future (obviously), The Terminator, there's a sweet MJ hat-tip in there, we even get a new origin for Apple. Future Man is about to grab you by the…controller (what were you thinking?) and pull you right into the TV screen. You'll soon realize it's 4am and you just blasted your way through the entire first season—kinda like the way you'd play video games as a kid (or, you know, yesterday).
You can watch Future Man on Hulu now.
From Hulu:
Future Man stars Josh Hutcherson (The Hunger Games) as "Josh Futturman," a janitor by day/gamer by night who is recruited by mysterious visitors to travel through time in order to prevent the extinction of humanity.
—
This Is Us
"Number One" – Season 2, Episode 8
Tues Nov 14 – 9PM
On NBC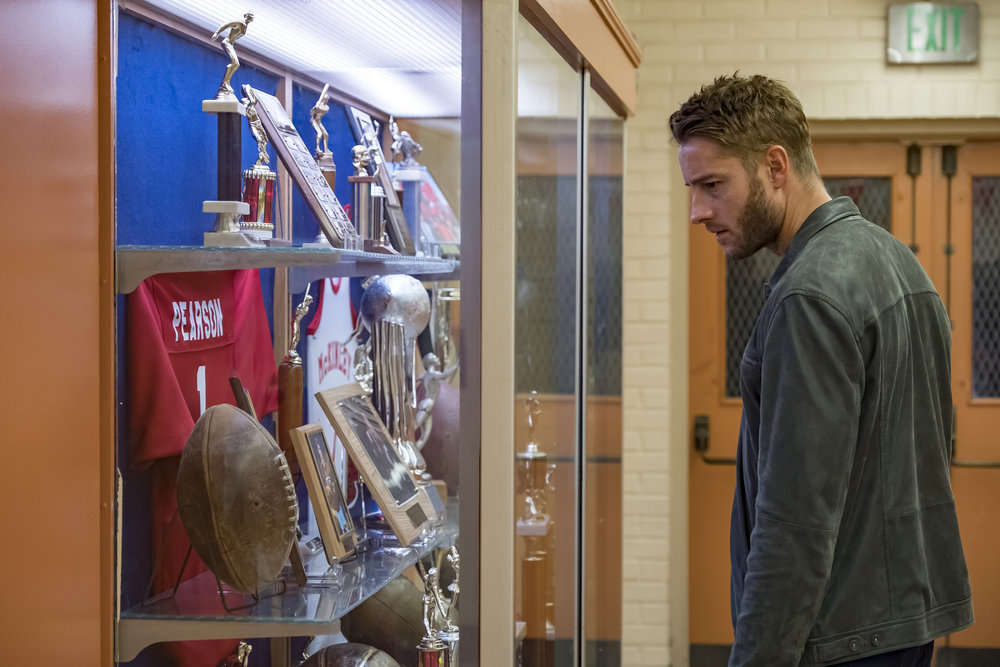 Heading back to high school can be a turbulent time for most—nostalgia is built into the very walls and it forces you to take a long hard look at how you grew up… We're already welling up at the thought of this already emotional setting now seen through the lens of This Is Us. In the first of three special episodes about the moments that define the "Big Three", Kevin (Justin Hartley) heads back to his old stomping ground to receive an award. We're getting an inside look at the life of the "Number One" son. Flashbacks abound but what hits hardest is this ep could easily be subtitled 'Kevin Sends Regrets'. We see the depths of the golden child's soul and there's a whole lot of pain—Kevin is beautifully broken and that's why, no matter what he does, we can't seem to give him up. Will we find out what really caused that fateful knee injury? We won't tell, but you already know this episode made Mandy Moore, who plays Rebecca, cry a whole lot. So, um, we've got the tissues, you bring the wine.
From NBC:
Kevin goes back to his high school to accept an award. Jack and Rebecca get excited about their kids' futures.
—
Dirk Gently's Holistic Detective Agency
"Girl Power" – Season 2, Episode 6
Sat Nov 18 – 9PM
On BBC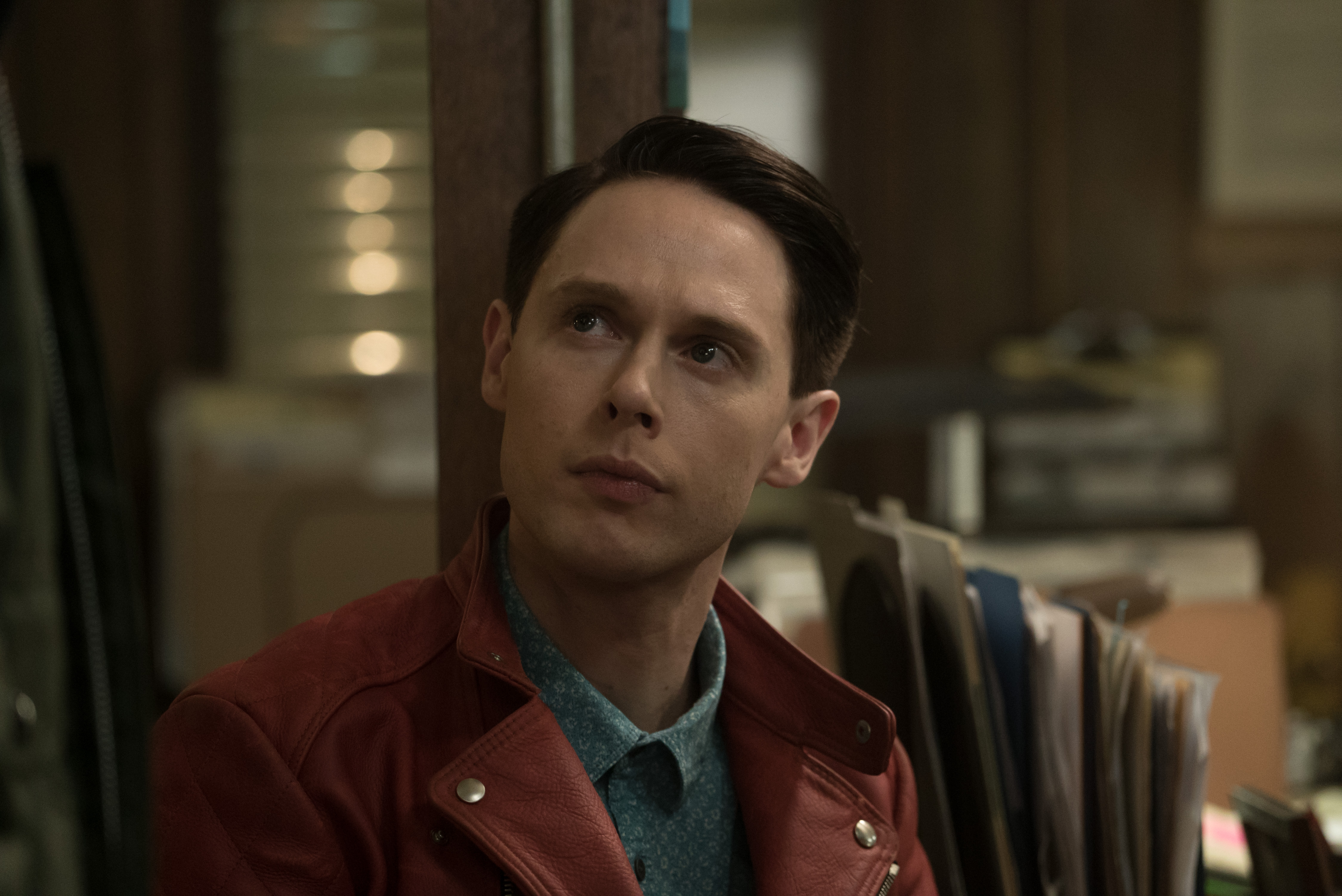 Think you went too hard on the weekend? Nursing an aching head and a sensitive stomach today? Well, y'all ain't got nothing on Dirk (Samuel Barnett) & the gang. Welcome to the world's biggest hangover in "Girl Power", leaving our crew trying to figure out just what the hell happened the night before (and just where did Dirk get that pink fur coat?), as well an even bigger mystery: Just who is "The Boy"? The closer they get to finding the answer, the tighter the circle draws around them, leaving us on the edge of our seats thinking—just what madness is going to get them out of this predicament? Meanwhile, Amanda (Hannah Marks) is digging into a mystery of her own…magic. Yup, magic. And with each scene on her colorful journey of self-discovery she totally steals the show.
Catch up on Dirk Gently's Holistic Detective Agency on BBC America.
From BBC America:
As we grow closer to an answer about the case and the identity of "The Boy", our villains converge to stop our heroes with a shocking outcome.
—
The Punisher
Season 1 premiere
Nov 17
On Netflix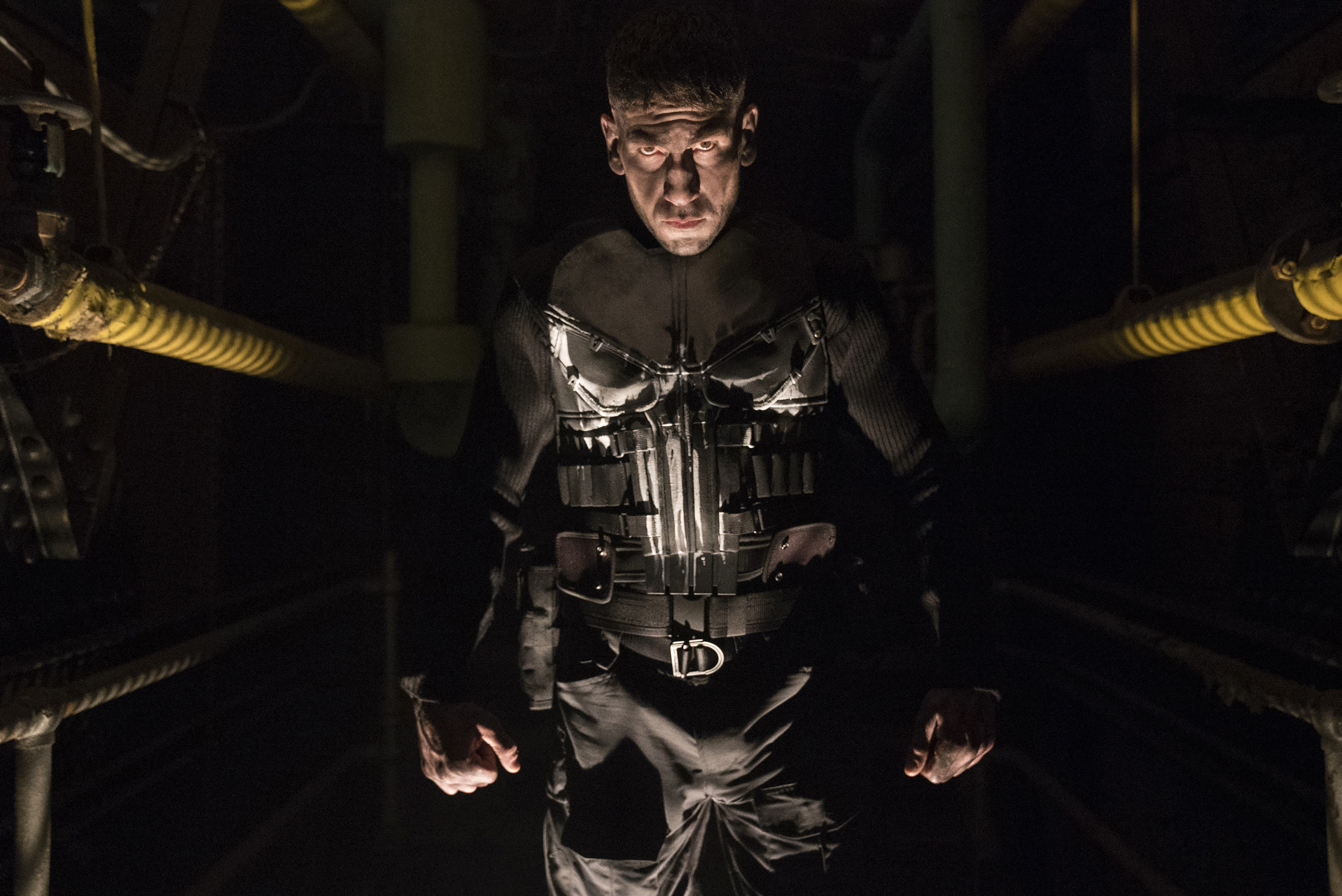 Marvel's latest instalment to their TV universe brings more than an extra pinch of violence. No, seriously. This ain't for the fainthearted—it's gritty, slow-burning, and no one is safe from a bloody demise. The violence is brutal but visceral: artfully choreographed and detailed right down to the final bone crunch. And let's just take a moment to shout out the casting choices: It's hard to imagine anyone but Jon Bernthal playing the Punisher now.
Stream season one of The Punisher on Netflix from Friday.
From Netflix:
After exacting revenge on those responsible for the death of his wife and children, Frank Castle (Jon Bernthal) uncovers a conspiracy that runs far deeper than New York's criminal underworld. Now known throughout the city as The Punisher, he must discover the truth about injustices that affect more than his family alone.
Tags:
Amazon
,
Amazon Pilot
,
BBC
,
BBC America
,
CBS
,
CBS All Access
,
Diarra Kilpatrick
,
Dirk Gently
,
Dirk Gently's Holistic Detective Agency
,
Future Man
,
Hulu
,
MARVEL
,
NBC
,
Netflix
,
Star Trek
,
Star Trek: Discovery
,
The Climb
,
The Punisher
,
This Is Us
,
Watch This Week