This week: The Big Bang Theory, The Flash, This Is Us, Riverdale, Great Performances 'She Loves Me', Dirk Gently, Outlander, The Walking Dead
The Big Bang Theory
Season 11, Episode 4 – Mon Oct 16 – 8PM
On CBS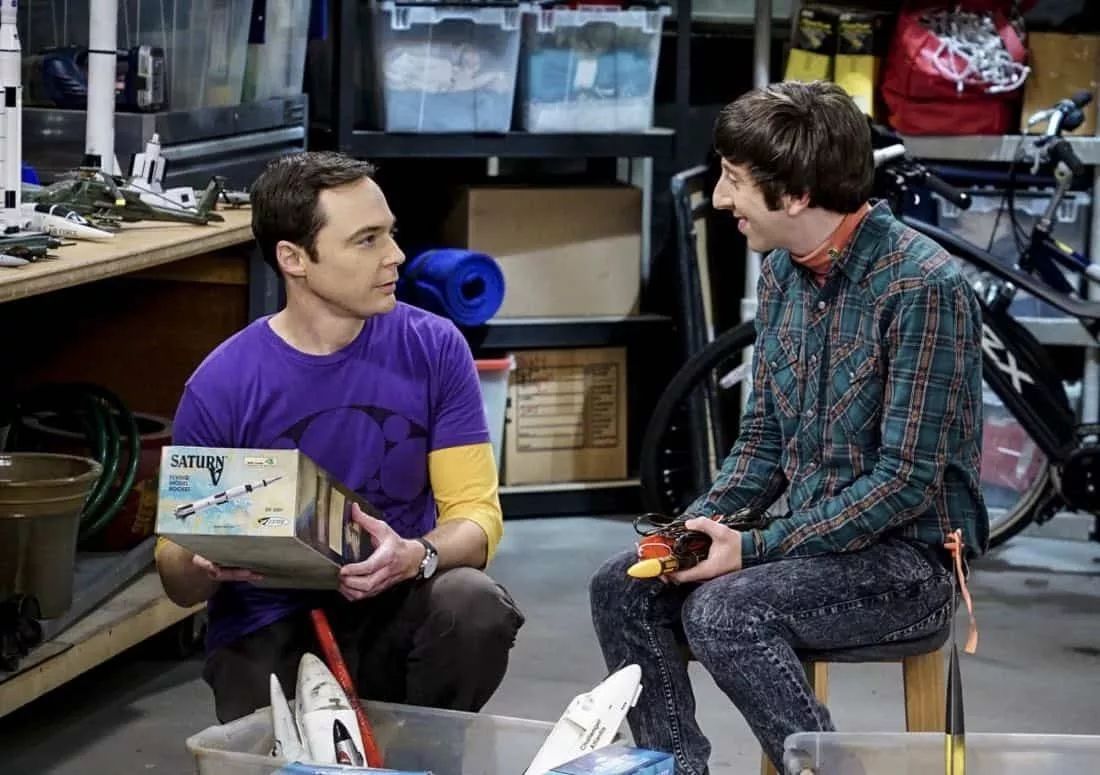 Howard and Sheldon have always been at the two opposing ends of the science-nerd spectrum—but of course, those differences make for a great team up…when they can stop bickering, that is. Speaking of team ups, Leonard's mom (played by the ever charming Christine Baranski) bonds with Penny. We don't know which pairing is going to be more of an interesting experiment to watch but we know we're in for a whole lotta fun either way.
From CBS:
"The Explosion Implosion" – Wolowitz and Sheldon bond when they drive to the desert to shoot off a model rocket. Also, when Leonard's mom, Beverly (Christine Baranski), finds a new best friend in Penny, it rubs Leonard the wrong way, on THE BIG BANG THEORY, on the CBS Television Network.
—
The Flash
"Mixed Signals" – Tues Oct 17 – 8PM
On The CW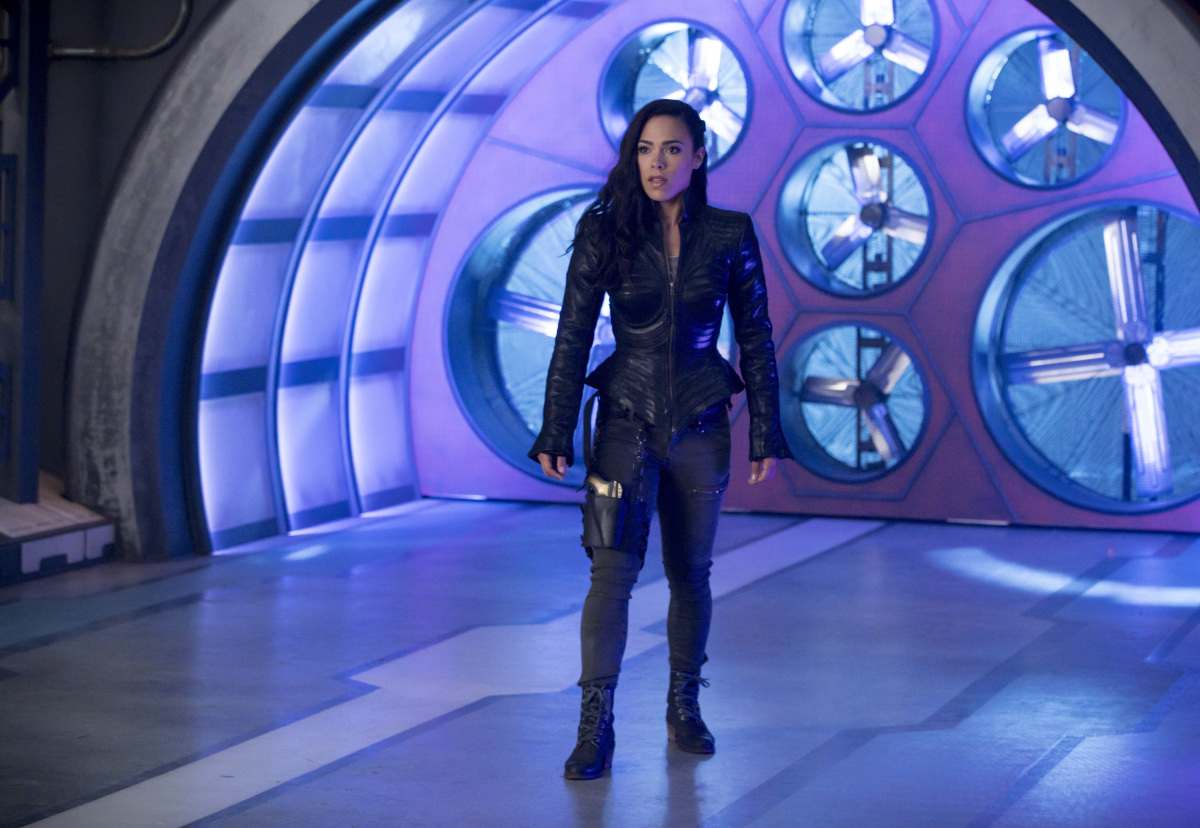 Gypsy and Cisco go on a date. That is all we need.
From The CW:
BARRY AND IRIS GO TO COUPLES THERAPY — Barry (Grant Gustin) has his hands full when he takes on a dangerous meta (guest star Dominic Burgess) who can control technology, while also confronting an obstacle in his personal life: the ramifications of abandoning Iris (Candice Patton) for six months to balance the Speed Force. Meanwhile, Gypsy (guest star Jessica Camacho) breaches in for a hot date with Cisco (Carlos Valdes), but she gets annoyed when his work keeps them apart. 
—
This Is Us
Tues Oct 17 – 9PM
On NBC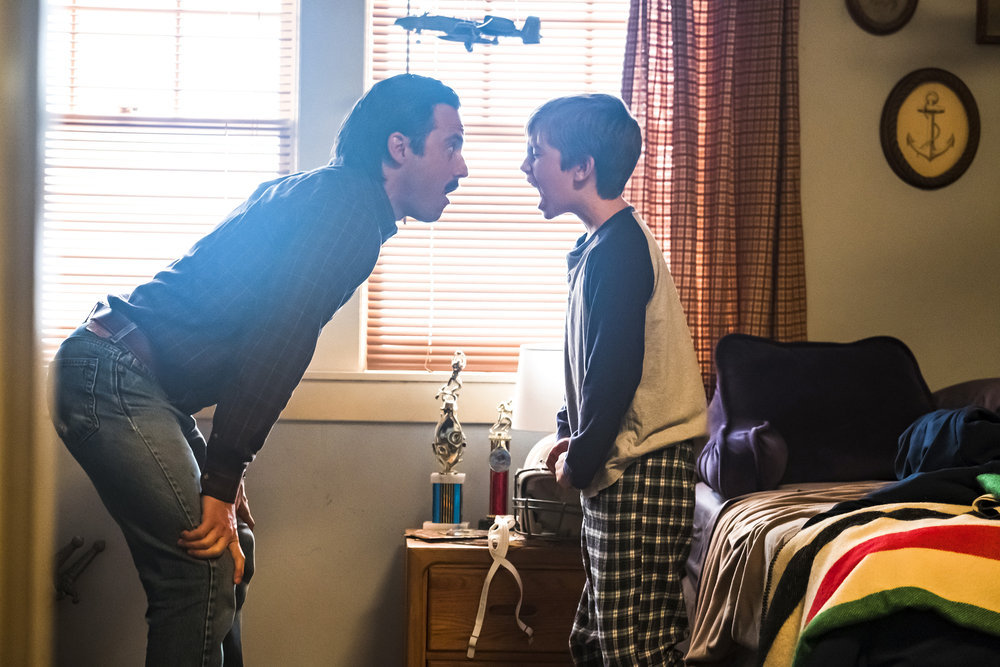 We don't know who is the more spectacular dad: Joe from The Flash, Randall from This Is Us, or Randall's dad Jack. Both This Is Us contenders do their best to win the title this week. Randall does his daughters' hair while working to connect with a foster daughter who isn't as much like him as he'd hoped. Jack teaches the Big 3 to deal with the itchiness of chicken pox while making sure his kids know how strong and amazing they each are. Jack also tries to banish his Evil Mother in Law from their home—the whole setup starts out a bit clichéd but trust This Is Us to take it somewhere. Rebecca however is the big hero. When it comes to protecting her kids she is fierce. Beth on the other hand, shows us the gentle side of motherhood. It's all about fighting through emotional and physical wounds this week and Kevin and Kate have a lot to deal with, as does new kid Deja. Ooh, and there's a lemon poppyseed flavored surprise…
From NBC:
STILL THERE
Randall and Beth adjust to a new family dynamic. Kate books her first big gig. Kevin suffers a setback on his movie. Jack and Rebecca are visited by an unwelcome guest.
—
Riverdale
Wed Oct 18 – 8PM
On The CW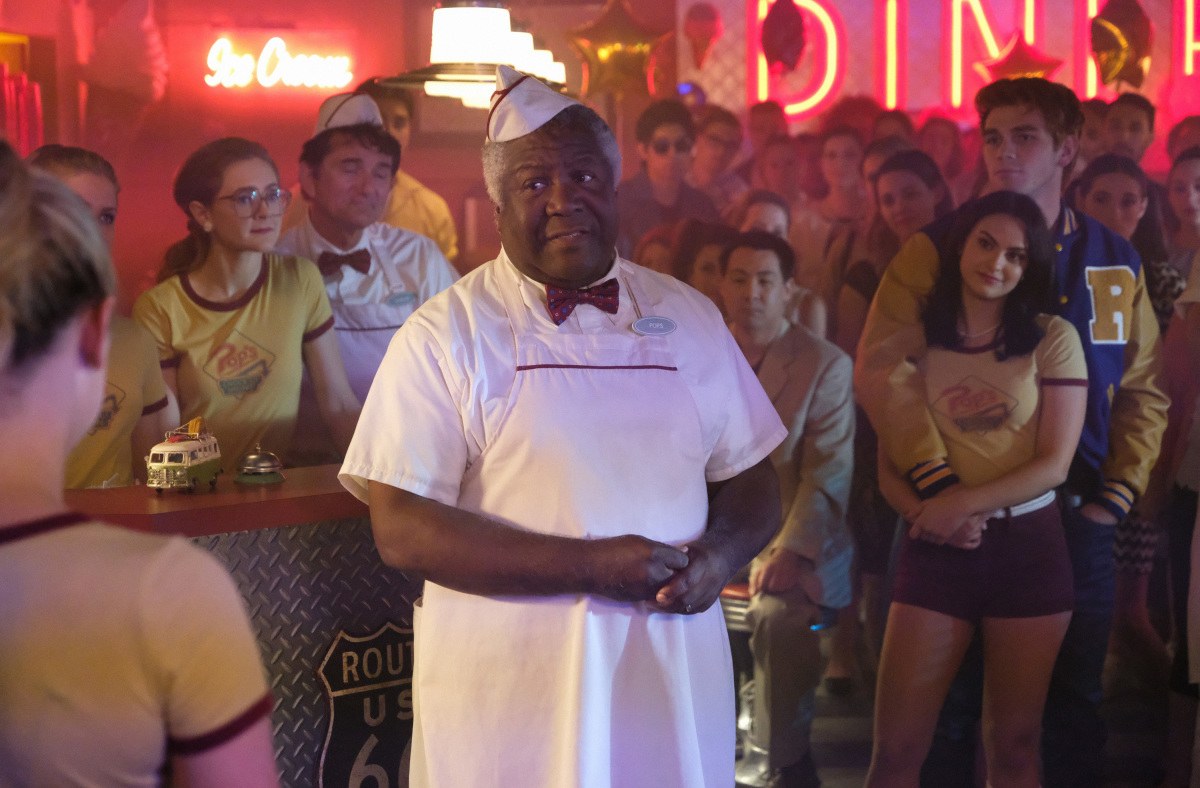 We live tweeted last week's episode on @GeekGirlRiot and honestly, we've never used so many exclamation points. Riverdale just keeps gettin' better, and the new episode is ramping up the drama. Betty's on a mission to save Pop's diner, and Archie's acting a l'il more than strange. Add in an old secret finally coming to light, and tensions are running higher than our emotions. All in a day's work in Riverdale, eh? No matter what curveball this show throws at us, we'll be there every step of the way, leaving a trail of exclamation points as we go.
From The CW:
SAVING POP'S — With the gunman still at large and the residents of Riverdale on edge, Betty (Lili Reinhart) leads the charge to save Pop's after learning that the diner may be forced to close its doors forever. Meanwhile, the gang becomes increasingly concerned for Archie's (KJ Apa) well being after noticing a string of unusual behavior from him. Elsewhere, Betty and Veronica (Camila Mendes) approach Cheryl (Madelaine Petsch) and Josie (Ashleigh Murray) for their help saving Pop's, while Jughead's (Cole Sprouse) attempt to find FP (Skeet Ulrich) a new lawyer may have some serious repercussions. Finally, when a past betrayal unexpectedly comes to light, Veronica finds herself at a crossroads with Hiram (Mark Consuelos) and Hermoine (Marisol Nichols.) 
—
Great Performances 'She Loves Me'
Fri Oct 20 – 9PM
On PBS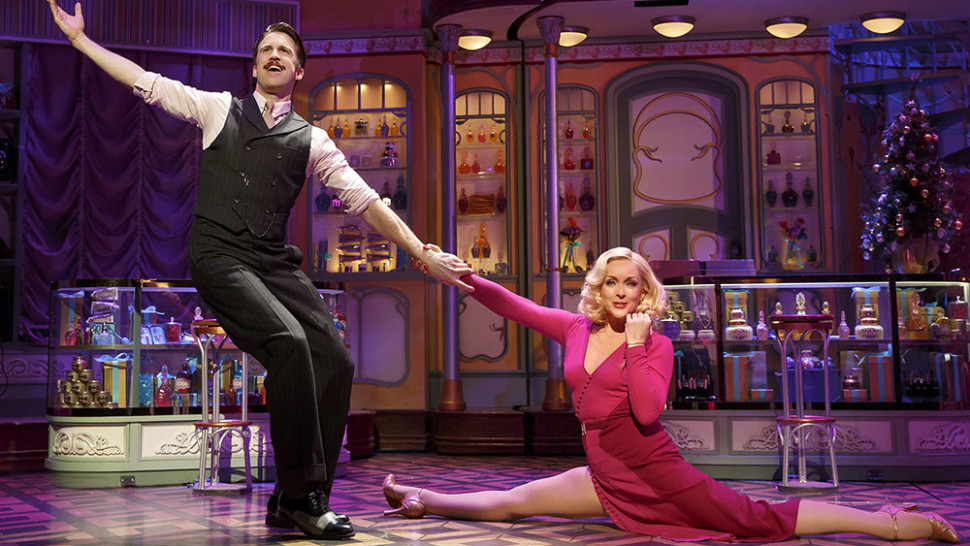 Who doesn't need a classic love story musical to warm their hearts on a Friday night? The long-running Broadway show She Loves Me tells the tale of two parfumerie clerks who can't quite see eye to eye…until they find the one thing they do have in common is an anonymous pen pal romance, aka—yup, you guessed it—each other. This fantastic performance of She Loves Me was the first Broadway musical ever to stream live during a performance at Roundabout Theatre Company's Studio 54, and kicks off PBS's fall Broadway's best lineup with a bang.
—
—
From PBS:
The critically-acclaimed Roundabout Theatre Company production of She Loves Me comes to GREAT PERFORMANCES on Friday, October 20 at 9PM (check local listings) as the opening presentation of PBS's fall Broadway's Best lineup.
—
DIRK GENTLY'S HOLISTIC DETECTIVE AGENCY
Season 2, Episode 2 – Sat Oct 21 – 9PM
On BBC America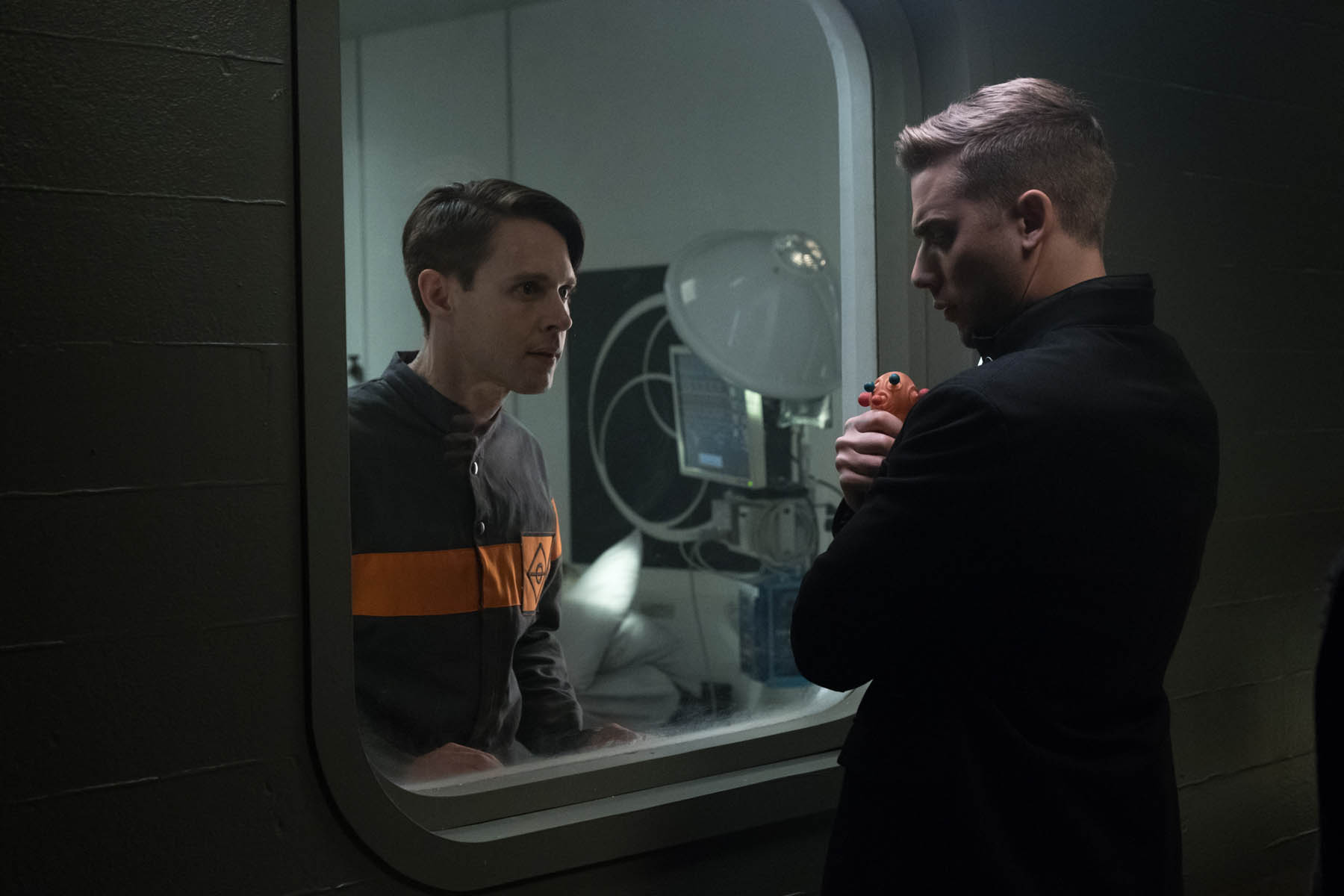 If you thought the first episode of season 2 was a wild ride then you're not ready for the rollercoaster flip-flops of episode 2. Magic, mayhem and multiple dimensions collide as Dirk, Todd, and Farah reunite just in time to hop on the case of a fifty-year-old unsolved disappearance—that up until now was left to the trees. Dirk meets Sheriff Hobbs and the resulting conversation is a wondrous recap of season 1. They kinda bond over that—Hobbs is so understanding. Meanwhile, Deputy Tina turns out to be a Todd fan—viva the Mexican Funeral! So yeah, the bonds and connections are happening all over the place. Ooh, and Alan Tudyk shows up as an absolute lunatic named Priest. He hunts folks like Dirk and Bart (the Blackwing subjects) but he's way loopier than Dirk and far less moral than Bart. So, Priest is filled with nah uh. This case is going to be a witch to solve—which incidentally gets a witch involved too. Watch out for those wands…and the toy guns too!
From BBC America:
FANS OF WET CIRCLES
Dirk, Todd, and Farah are happily reunited and begin to investigate what Dirk believes is the case. They follow strange clues and discover the body in the car that fell out of the tree connects to one of Sheriff Hobbs' cold cases, which concerns a missing couple and their missing son.
—
Outlander
"A. Malcolm" – Sun Oct 22 – 8PM
On STARZ
Geek Girl Rioter Kat is recapping the series so you know we're into it. After an emotionally packed episode, Claire and Jamie are finally reunited, but so much time—and, uh, space—has passed, how will their relationship fare? Well, all we know is things are about to get steamy.
From STARZ:
OUTLANDER 306: "A. Malcolm"
After decades apart, Jamie and Claire finally reunite and rekindle their emotional and physical bonds.
—
The Walking Dead
Season 8 premiere – Sun Oct 16 – 9PM
On AMC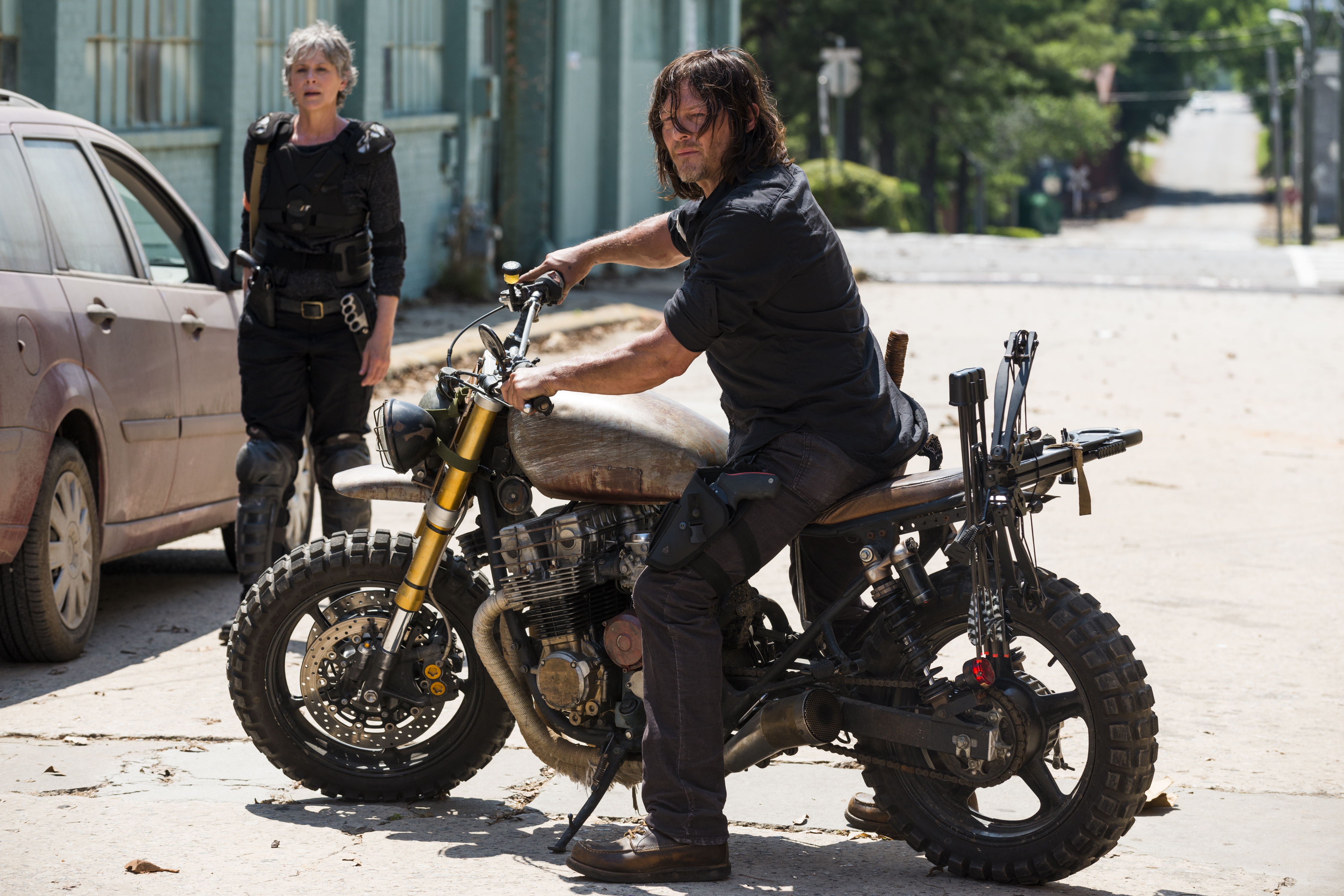 At the end of season 7, the gang got together at Hilltop, FINALLY, all ready to face everyone's favorite bad guy, Negan. And y'all, we have SO. Many. Questions. Has Maggie had her baby yet? Is Dwight going to turn against Negan? Are Carol and King Ezekiel going to get together? Is Negan going to meet his maker? (We're conflicted about that one.) What's going to happen with Jadis and those double-crossing scavengers? Why does Rick look like Gandalf???!!? We don't know the answers yet, but what we do know is we'll be glued to the TV this Sunday night to find out.
—
From AMC:
Rick and his group, along with the Kingdom and Hilltop, have banded together to bring the fight to Negan and the Saviors.
Tags:
Dirk Gently
,
Geek Girl Riot
,
GGR
,
Great Performances 'She Loves Me'
,
Outlander
,
Riverdale
,
The Big Bang Theory
,
The Flash
,
The Walking Dead
,
This Is Us
,
Watch This Week