Fanuary may have come to an end for another year, but we're not done fanning out yet. idobi's staff is saying one last goodbye by sharing some stories of the times when they too, fanned the heck out. We all started out as fans counting down the days to our next show, yelling about our favorite bands on the internet, and singing in the crowd until our lungs gave out. Hell, we still do all those things—why? Because music is what keeps us believing, and we'll be fans 'til the end.
Three birthdays ago, the lovely Tom Cheney surprised me by taking me to a Maroon 5 concert. We were right at the center of the giant arrow Adam Levine used as his runway. Levine's strut was hypnotizing. I soon realized: The sight of him walking away, in his well-fitted trousers, might've been the most enticing thing I've ever seen (like caramel cupcakes, Winston Duke, or well stocked libraries)—and the music was great too. It was all so very glorious, I sang until my voice became a memory.
(Sherin Nicole)
—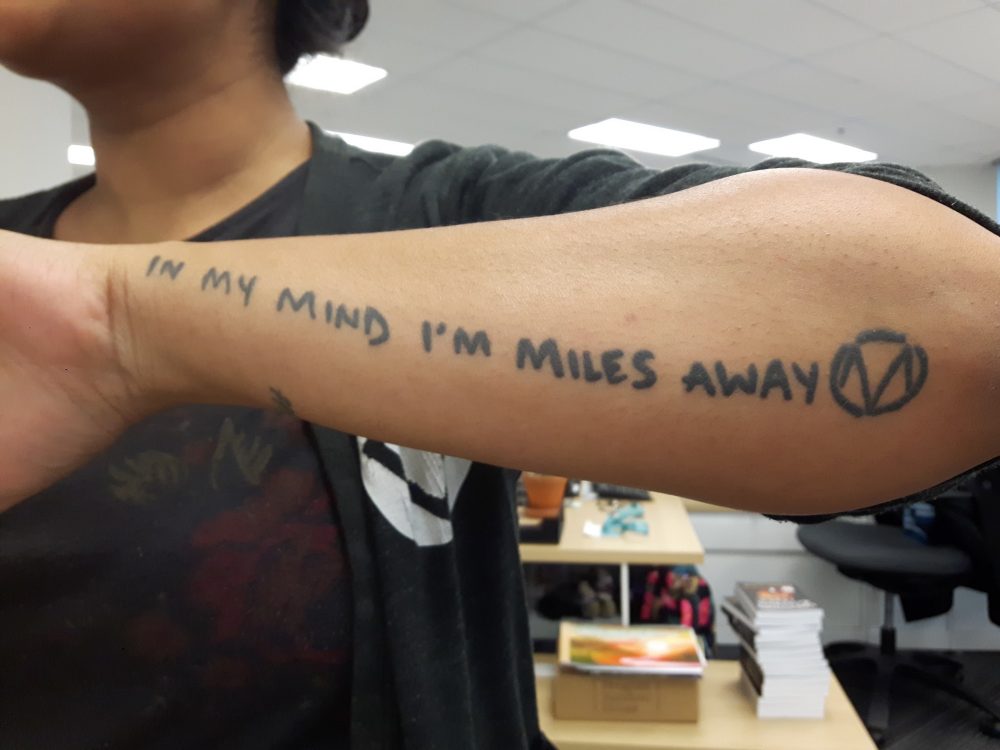 I mean, I have many huge fangirl moments but, in 2015, I met The Maine at a signing/acoustic session at HMV (that was back when HMV was still a thing in Canada). I asked John O'Callaghan to write out lyrics from "Miles Away" (the phrase "In my mind I'm miles away") on a piece of paper and then got it tattooed on my outer forearm a few months later. I didn't get to show it to him in person until I was in Phoenix for 8123 Fest last year. When he gave me a high-five I all but wept with joy.
(Sam Devotta)
—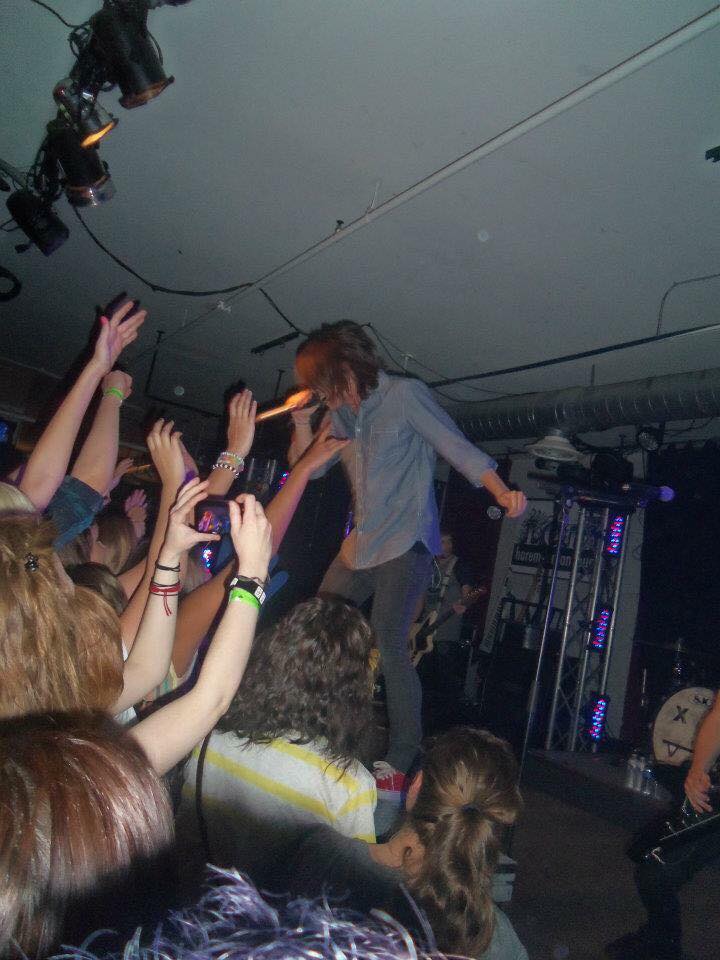 I've had a lot of cool moments in my life as a fangirl but one of the best had to be when I got the opportunity to interview Jordan Witzigreuter (The Ready Set) for my blog. He had inspired me to start a career in music in the first place, it was his concert that encouraged me to start interviewing bands, and there I was only a year later interviewing him.
The actual process of meeting and speaking with him was amazing, but posting that interview on my website, that had started getting hundreds to thousands of views a month? At the age of seventeen? I've rarely felt so accomplished as I did setting up the piece to post, sitting on my bedroom floor, nearly in tears thinking about all that moment meant to me.
(Emillie Marvel)
—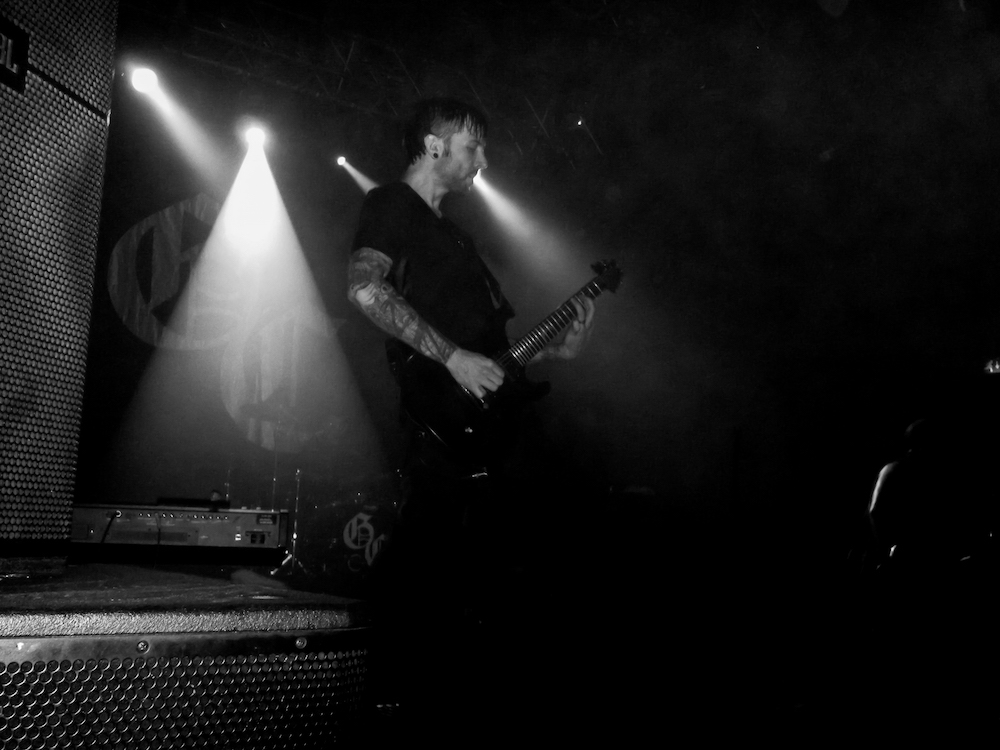 It'll come as no surprise to anyone who knows me that my greatest fan moments have revolved around Good Charlotte. I'll go with the first time I got to see them live. I was 16 and it was my first proper show (that I didn't exactly tell my parents about. Sorry!). I made my friend get to the venue ridiculously early in the morning and we queued in the rain for hours and hours, waving at buses and designing a banner to pass the time. Being right at the front to see my all-time fave band made it all worth it.
I lost my voice for a week and I'm pretty sure I cracked a few ribs from going too hard in the mosh pit, but I'll never forget the energy of the crowd and hearing those songs live for the first time. I lost my freakin' mind—to this day my friend still laughs at the memory of how crazy my dancing was (especially during "The River"—what a song). I was a long way from working in the industry then and didn't know that's where I'd end up, but that show was the first moment I realised, I'm right where I belong.
(Alex Bear)
Tags:
Adam Levine
,
Alex Bear
,
Emillie Marvel
,
Fanuary
,
GC
,
Good Charlotte
,
John O'Callaghan
,
Jordan Witzigreuter
,
Maroon 5
,
Sam Devotta
,
Sherin Nicole
,
The Maine
,
The Ready Set
,
Tom Cheney
,
TRS