Transcript:
Welcome to the third edition of She Did It!—a Geek Girl Riot segment + monthly column reminding us that everything boys can do, girls probably did first. I'm Sam. And I'm Sherin.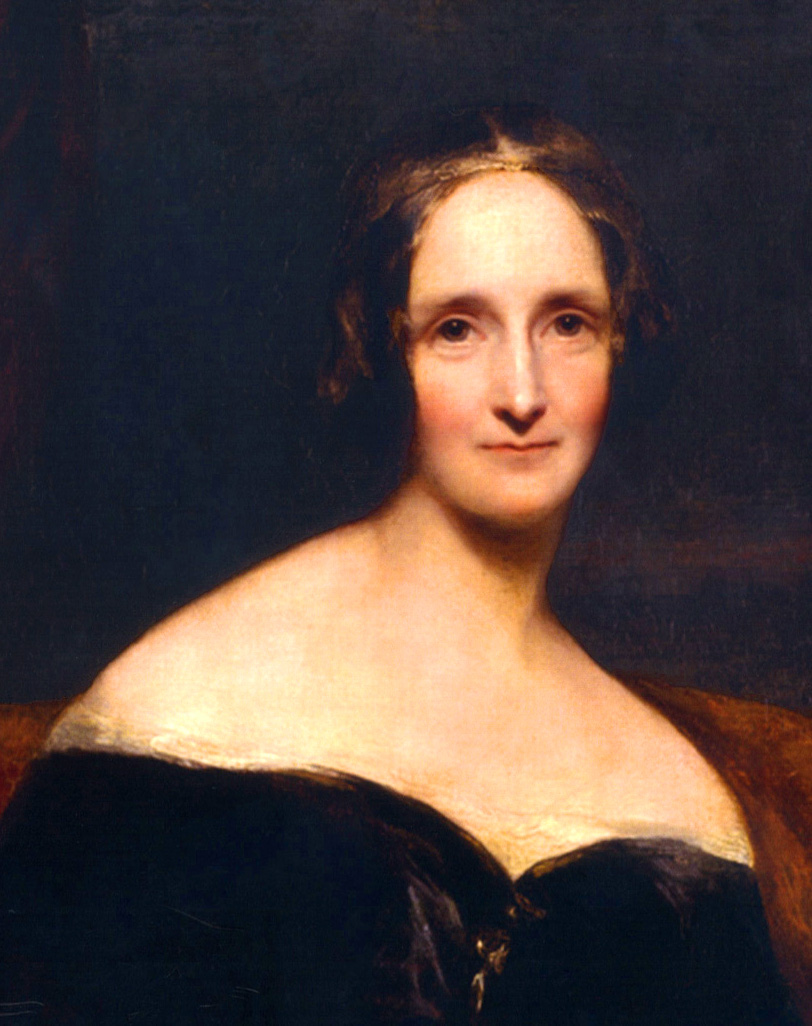 Credit: Richard Rothwell
Mary Shelley is the mother of science fiction. Yeah, it's true. She's also the mother of Frankenstein—in fact, the book celebrated 200 years of publication on January 1st. The story started during the summer of 1816, when Mary Godwin—then an unmarried eighteen year old—was spending time in a Swiss villa along with the poet (and her soon-to-be-husband) Percy Bysshe Shelley, Lord Byron (yes, the Lord Byron), and Byron's physician John William Polidori. On a dark and stormy night—the perfect time for such an activity—Lord Byron proposed that they each write a "tale of the supernatural". A few nights later, Mary had a dream about a creature that was made up of other people's body parts and Frankenstein's monster was born.
It took a couple of years for her to craft the story that is still being read in schools today, but basically Mary Shelley out-imagined a bunch of dudes, all of whom were writers—Byron and Percy Shelley were poets, and Polidori went on to publish The Vampyre in 1819, which set the groundwork for the vampire stories we know today. Polidori's success, however, doesn't hold a candle to the fact that a girl barely out of her teens wrote one of the world's most popular horror novels AND launched the sci-fi genre.
But wait there's more: Not only was Mary an excellent storyteller, she was also an editor, a literary historian, a mother—and she was the daughter of a celebrated writer, Mary Wollstonecraft, who wrote the great feminist treatise A Vindication of the Rights of Women in 1792.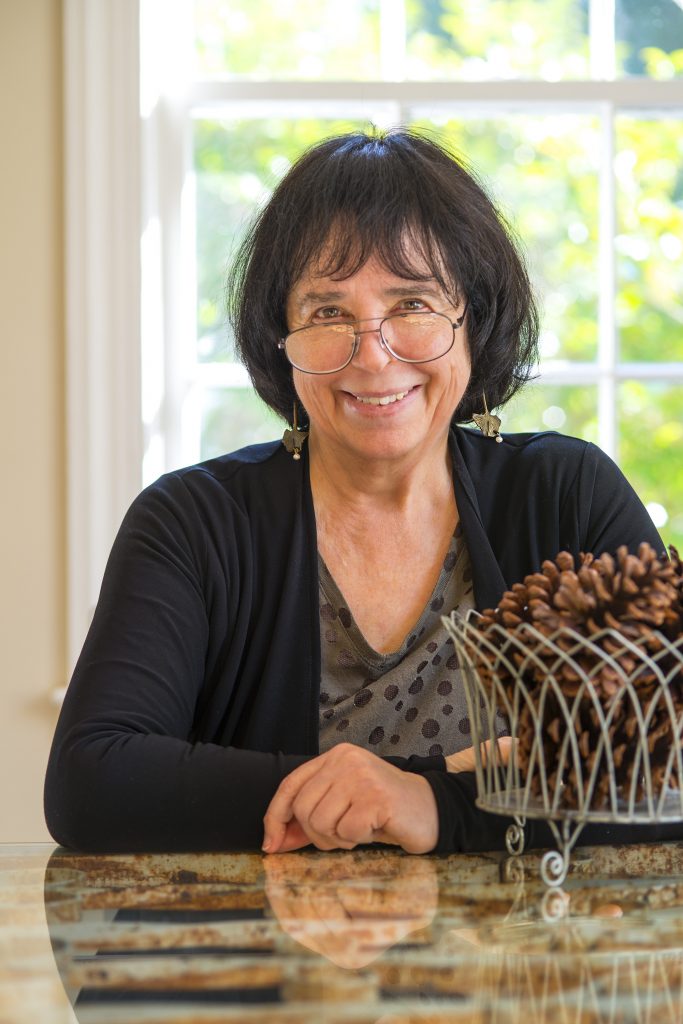 Credit: Jason Stemple
Is it alright to say that Mary Shelley passed "the torch' to the current Grand Master for the Science Fiction and Fantasy Writers of America: Jane Yolen? She Did. The Damon Knight Memorial Grand Master Award—named after the Association's founder—is a lifetime honor presented each year to one living sci-fi/fantasy writer. The first award was presented to Robert Heinlein in 1975…and since then it has only been awarded to six female writers, Jane Yolen being the most recent (in 2017). Apart from Andre Norton (awarded in 1984), the majority of female recipients weren't given the honor until the 2000's—and I'm pretty sure women have been writing sci-fi and fantasy for longer than that. Ahem, Mary Shelley started the game…
When it comes to finding a worthy recipient, though, Jane Yolen is an excellent choice. She's been writing since the sixties, having sold her first book on her twenty-second birthday, and since then has authored and/or edited more than 365 books (you could literally read a Yolen book a day for a whole year). Her work has garnered all sorts of awards and international attention—from a Caldecott Medal, to two Nebula Awards, three Mythopoeic Fantasy Awards, the Golden Kite Award and many more.
Yolen was also the first woman to give the Andrew Lang lecture—a lecture series held at the University of St. Andrews (in Scotland)—which had previously been given by big name (male) authors including J.R.R. Tolkien.
For someone who is nearly eighty years old, Jane Yolen hasn't shown any sign of slowing down. She has at least two books scheduled to be released this year, and she's often makes appearances at conventions and literary festivals. While she might not have been the first woman to write fantasy for children, she continues to be one of the most prominent kidlit authors in the world today.
Despite not always being recognized as important figures in the science fiction and fantasy worlds, women are actually a huge part of the genre, ever since Mary Shelley first dreamed about a creature cobbled together from body parts. So if anyone asks you who made sci-fi literature what it is, you can confidently reassure them that she did it.
—
Go listen to the audio segment of She Did It! on Geek Girl Riot's latest podcast!
Sources:
https://newrepublic.com/article/134271/frankensteins-monster-became-human
http://publicdomainreview.org/2014/10/16/the-poet-the-physician-and-the-birth-of-the-modern-vampire/
https://www.poetryfoundation.org/poets/mary-wollstonecraft-shelley
https://lfb.org/mary-wollstonecraft-founder-of-classical-liberal-feminism/
http://janeyolen.com/
http://www.sfwa.org/2016/11/sfwa-announces-newest-damon-knight-grand-master-jane-yolen/
https://commons.wikimedia.org/wiki/File:Rothwell_-_Mary_Shelley_(Enanced_Crop).jpg
Tags:
Fantasy
,
Frankenstein
,
Geek Girl Riot
,
Jane Yolen
,
Mary Shelley
,
science fiction
,
She Did It