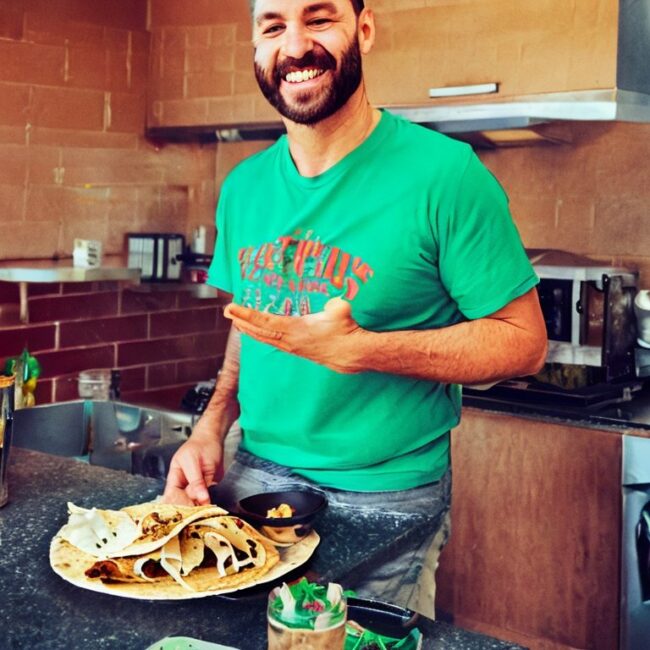 In a world where diets and healthy eating habits are often the focus, one man has turned the tables by losing 10 pounds in a month while eating nothing but tacos.
Meet Mike Tavaputs, a 35-year-old from San Francisco who decided to embark on this unusual journey as a challenge to himself. He was inspired by the idea of finding a healthier way to enjoy one of his favorite foods.
"I've always loved tacos, but I also knew they weren't the healthiest option," Tavaputs says. "So, I decided to see if I could create a healthier taco diet that I could stick to."
Tavaputs started his journey by researching the nutritional value of tacos and finding ways to make them healthier. He switched to using corn tortillas instead of flour, started using lean meats like chicken and fish, and added lots of vegetables like lettuce, tomatoes, and avocado to each taco. He also limited the amount of cheese and sauce he used.
The result was a surprising success. After a month of eating nothing but tacos, Tavaputs had lost 10 pounds and noticed improvements in his energy levels and digestion. He even found that he was able to enjoy tacos in a new way, appreciating the taste and flavors of the individual ingredients.
His journey has since gained a lot of attention and he has been featured in several local news outlets. He has also inspired others to try a taco-only diet for themselves.
"It's been an amazing experience and I would definitely recommend it to anyone looking for a fun and healthy challenge," Tavaputs says. "Who knew that tacos could be so good for you?"
While Tavaputs' taco diet may not be for everyone, it is a testament to the idea that you can still enjoy your favorite foods while making healthier choices. By doing some research and finding creative ways to make them healthier, you may be surprised at the positive results you can achieve.