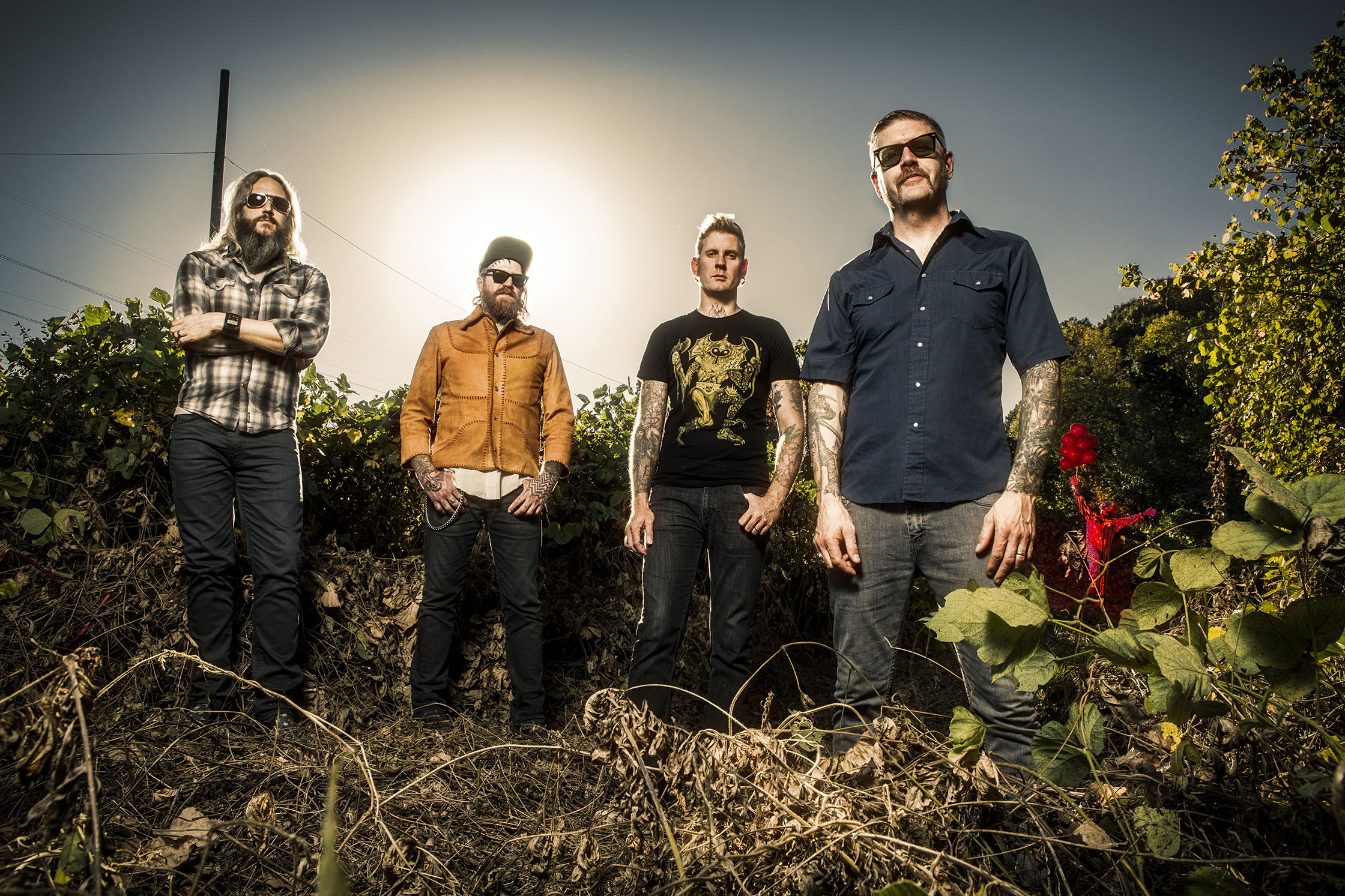 I pick bands I feature on my show because I like them. It's not much more complicated than that; if I dig a band, eventually, I'll get around to taking apart their sound to figure out the myriad of musical influences that make them sound the way they do.
When a band has a low number—meaning I did that band earlier on in the show's run—it's a pretty good indication of how much I like that band. Take iwrestledabearonce, a band I love dearly and listen to at least a couple of times a week (they're on my gym playlist): they're episode 30 of Metal DNA. The super-influential Celtic Frost was Episode 22.  
Mastodon was Episode 14.  
So when Mastodon has a new album out, I'm in a good mood. When Mastodon is touring in support of that album, as they are now, I'm definitely going to see them. And when I have the chance to talk to Bill Kelliher for a few moments about said album and said tour… well, I at least manage to keep it together and ask a few questions:
"You know what? It would be awesome to be able to tour with Led Zeppelin," Kelliher said.
Okay, so maybe I didn't stay totally on topic about the tour. I might have asked what band that no longer exists he wants to tour with. Possibly.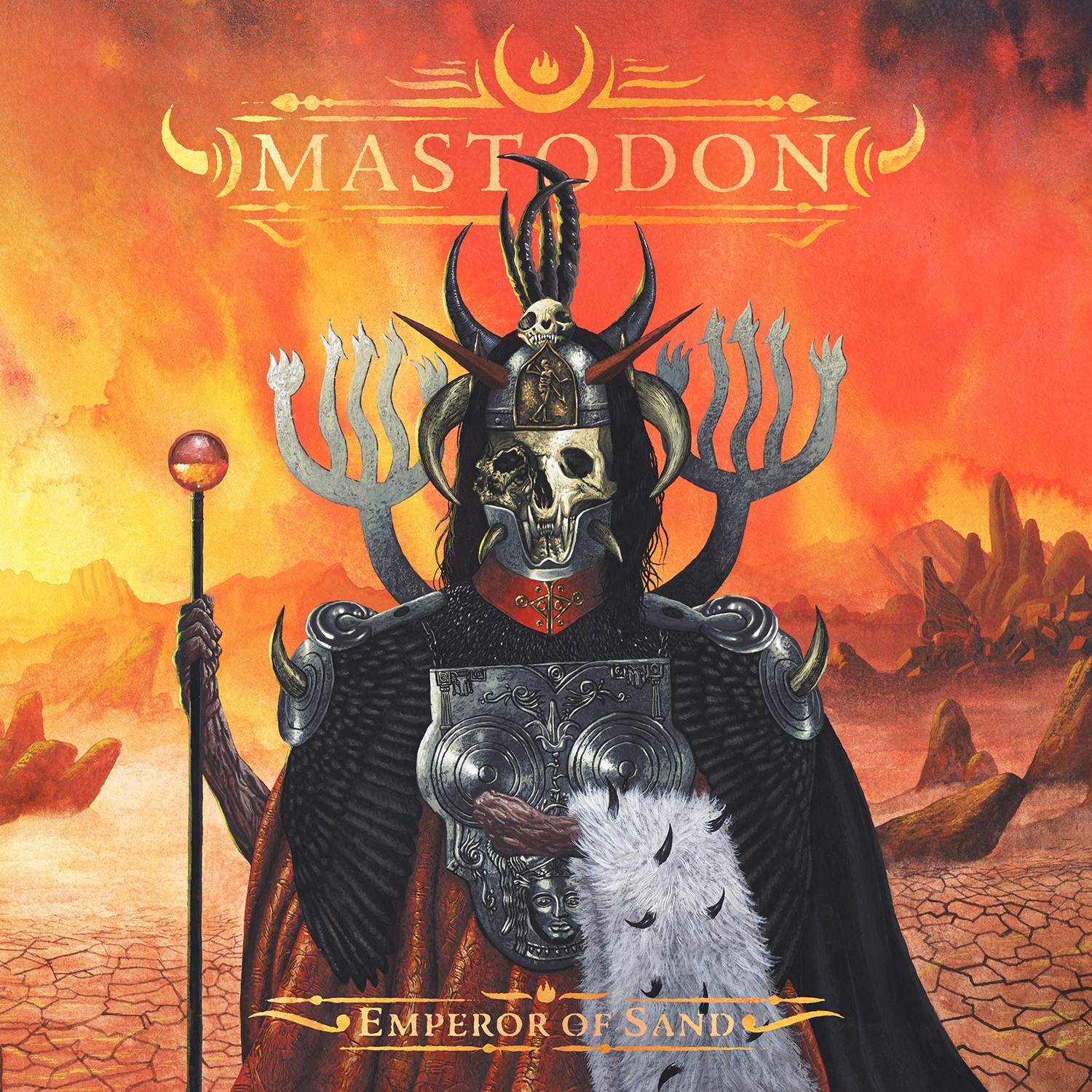 But I did ask some questions about the tour, because the lineup is something special. On the American leg, Mastodon is touring with Eagles of Death Metal and Russian Circles. On the surface, it's not a pairing that makes a ton of sense—combining EODM's desert rock and Russian Circles' post-metal instrumentals with Mastodon's progressive metal is a bit of a mismatch to casual metal fans. But, to me anyway, it's just another facet of what Mastodon does best: Immersing itself in a wide range of styles to make something new and awesome.
"A diverse band lineup helps everyone," Kelliher said. "It mingles the crowd, makes the crowd more diverse. We can bring a band new fans, and vice-versa. Who wants to see three of the same bands, playing the same genres, for five hours a night?"
The lineup builds, according to Kelliher. 
"Russian Circles comes in with this doomy, evil-soundtrack-to-a-movie sound," he said, "then Eagles of Death Metal gets the crowd going, sets the mood and the vibe with quirkier, simple rock 'n' roll riffs. Then we come in and play our prog-metal rock 'n' roll."
If you do go see Mastodon on this tour—which you definitely should—and you go to their show in Dallas, you won't have to look too hard to find me there. I'll be the guy wearing the shirt of the band I'm there to see, not even pretending not to fanboy when Roots Remain comes on. And I'm not alone in flipping out over that song.  
"'Roots Remain'," Kelliher said, "It's kind of a personal song for me, a real heavy-hitter. There's a lot of energy there, and I feel like we go into uncharted territory. And Brann channels his inner Bowie… it's just a lot of fun to play."
Mastodon, supported by Eagles of Death Metal and Russian Circles, is playing in the US through May 20th, after which it's off to Europe until mid-July.  You can get tickets to all the upcoming tour dates here.
May 16 – Royal Oak, MI – Royal Oak Theater
May 17 – Nashville, TN – Ryman Auditorium
May 18 – Memphis, TN – Minglewood Hall
May 19 – Dallas, TX – Gas Monkey Live
May 20 – Austin, TX – ACL Live
—
…and you can listen to Metal DNA on idobi Howl – Saturday nights – 8pm ET!  
Tags:
idobi howl
,
Mastodon
,
Metal DNA