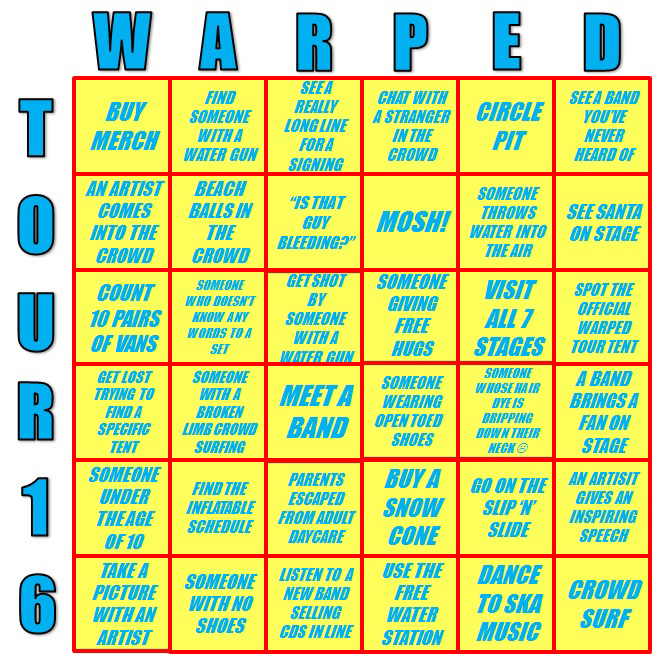 It's mid-July and we are deep in the heat of summer; that means we are also smack in the middle of this year's Vans Warped Tour. As of this year I've experienced twelve Warped dates and eight different venues, but I've noticed over the years that there are a few things that are consistent no matter how the lineups change. In fact, my concert buddies and I figured out that there is so much to see and do at each Warped Tour date that you could fill a bingo board full of activities. So we did just that.
It works like any other bingo game—if you see or do any of the things on the board check it off. The first person of your friends to get six in a row (either across, down or diagonal) wins bingo. Or to keep going longer, see who can tick off the most boxes in total. I suggest negotiating prizes for your group's winner (my friends and I paid for a coveted snow cone for the winner in the heat). Most of these boxes can be found at Warped any year, while some of them are specific to this year's lineup, so you'll have to look a little closer to find those. Go out there and have a great Warped Tour this year!
Be sure to play idobi Warped Radio Bingo at today's Warped stop at Tinley Park, IL!  
Tags:
idobi Warped Radio
,
iWR
,
vans warped tour
,
warped tour
,
Warped Tour Bingo