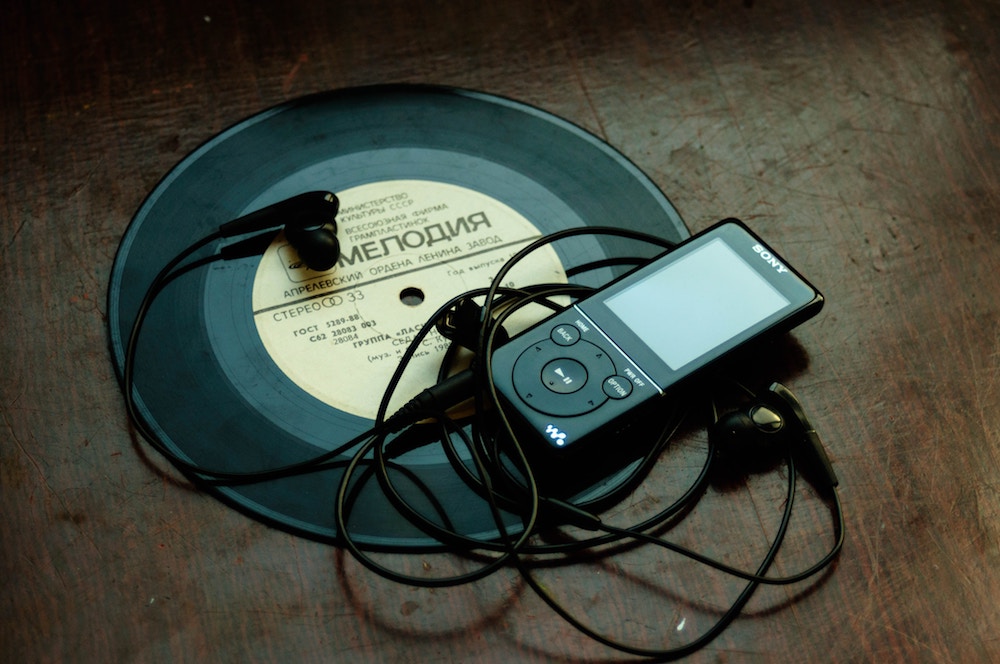 What better way to kick off a weekend than with new music? Fridays are always chock full of the latest songs and albums ready to be the soundtrack to everyone's antics, and here you'll find some of the week's standout releases. Whether you're ready to spin an anticipated song from a favorite artist or just taking a look at what's out there, there's a whole lot of tunes to dive right into. Who knows—maybe you'll find your next obsession.
Panic! At The Disco – "Say Amen
(Saturday Night)" / "(F—k A) Silver Lining"
A double dose of Panic! is just what the doctor ordered. Brendon Urie is ready to unleash the next chapter of Panic! At The Disco's storied career with the new album, Pray for the Wicked, which is set for release on June 22nd. Along with the announcement comes two brand new songs—"Say Amen (Saturday Night)" and "(F—k A) Silver Lining"—which are solid offerings that mix pop and rock in typical Panic! fashion. Urie's voice is amazing as per usual, and these tracks should make the perfect one-two punch for a great record.
Ben Platt & Lin-Manuel Miranda
– "Found / Tonight"
Two musical juggernauts collide as part of Lin-Manuel Miranda's ongoing series where other artists put their spin on a Hamilton classic. This time, Dear Evan Hansen's Ben Platt intertwines his show's "You Will Be Found" into Hamilton's "The Story of Tonight," resulting in a heartfelt collaboration for a great cause as proceeds will be donated to the March For Our Lives Initiative.
Underøath – "Rapture"
Underøath channel their inner-Nine Inch Nails on the industrial-tinged track, "Rapture." The latest track taken from their comeback record, Erase Me, "Rapture" is balls-to-the-wall radio rock, and probably one of their catchiest songs since their They're Only Chasing Safety days. A sure-fire staple when it comes to their live shows, venues are going to be filled with voices from the crowd screaming every word to this one.
Hawthorne Heights – "Just Another Ghost"
No matter how old we get, Hawthorne Heights will help us stay the same age at heart with each new album they drop. That's not a negative thing—much like Senses Fail, Hawthorne Heights has a way of capturing that early 2000's pop-rock scene vibe without making it sound dated, and "Just Another Ghost" showcases it perfectly with youthful vocals and a bubblegum chorus.
David Guetta & Sia – "Flames"
Oreos and milk. French fries and mustard. David Guetta and Sia. Some things just go together perfectly. Producer/DJ Guetta and Sia link up for another joint track after killing the game with 2011's "Titanium." This one, titled "Flames", brings new life to dance-pop as Sia's masterful pipes help craft an early anthem for Summer 2018.
Shawn Mendes – "In My Blood"
/ "Lost In Japan"
Singer/songwriter Shawn Mendes displays artistic maturity on a batch of new songs this week. Main single "In My Blood" is a slow-burn builder that works itself into a powerful chorus, while additional cut "Lost In Japan" sports a slight Justin Timberlake vibe that Mendes pulls off well. Both tracks are expected to be featured on his upcoming third album out this year.
Thirty Seconds to Mars – "One Track Mind"
(feat. A$AP Rocky)
Thirty Seconds to Mars are set to show off their version of America with their new album out June 22nd. Featuring previously released singles "Walk on Water" and "Dangerous," the band debuts its most ambitious song yet with "One Track Mind." The unconventional electronic track includes a guest spot from rapper A$AP Rocky, whose smooth vocals add a nice flair to the already polarizing jam.
Diplo – California EP
Major Lazer's Diplo is bringing out the heavy hitters for his new EP California. Featuring the likes of Lil Yachty, Desiigner, DRAM, and more, the six song collection has a lot going for it with its different styles across the tracks. DRAM's "Look Back" is super soulful, while Desiigner's trap-based "Suicidal" is the album's standout.
blessthefall – Hard Feelings
Metalcore outfit blessthefall dish out blistering riffs and hammering drums on their new record, Hard Feelings, and you wouldn't really want it any other way. Lead single "Melodramatic" sums up the record well—strong hooks and clean vocals with attitude, but tracks like the synthy "I'm Over Being Under(rated)" helps add some variety.
Matt and Kim – "Happy If You're Happy"
Matt and Kim have a new album on the horizon, so basically everything is right in the world. Titled Almost Everyday, the record is shaping up to be the duo's best yet. "Happy If You're Happy" is a short but sweet track—seriously, it's not even two minutes long—but the a capella number is definitely worth more than a few listens.
Other new releases:
Breaking Benjamin – "Psycho"
Two Door Cinema Club – Four Words to Stand On EP
Kodaline – "Follow Your Fire"
Pennywise – "Live While You Can"
Jack White – Boarding House Reach
AJR – "Burn the House Down"
Alison Wonderland – "High"
Snow Patrol – "Don't Give In"
George Ezra – Staying At Tamara's
Pentatonix – "Attention"
Steve Aoki, Quintino – "Mayhem"
Timeflies – To Dream
Kyle – "Playinwitme"
Keith Urban – "Coming Home"
Needtobreathe – "Bridges Burn"
Josh Groban – "Symphony"
Chloe x Halle – The Kids Are Alright / "Happy Without Me"
NONONO – "Friends"
Toni Braxton (Sex & Cigarettes), Colbie Caillat – "My Heart"
Tags:
A$AP rocky
,
Ben Platt
,
blessthefall
,
David Guetta
,
Dear Evan Hansen
,
Diplo
,
Fresh Pressed
,
Hamilton
,
Hawthorne Heights
,
Joe DeAndrea
,
Lin-Manuel Miranda
,
Matt and Kim
,
new music
,
New Music Friday
,
Panic! At The Disco
,
Shawn Mendes
,
sia
,
Thirty Seconds To Mars
,
Underoath