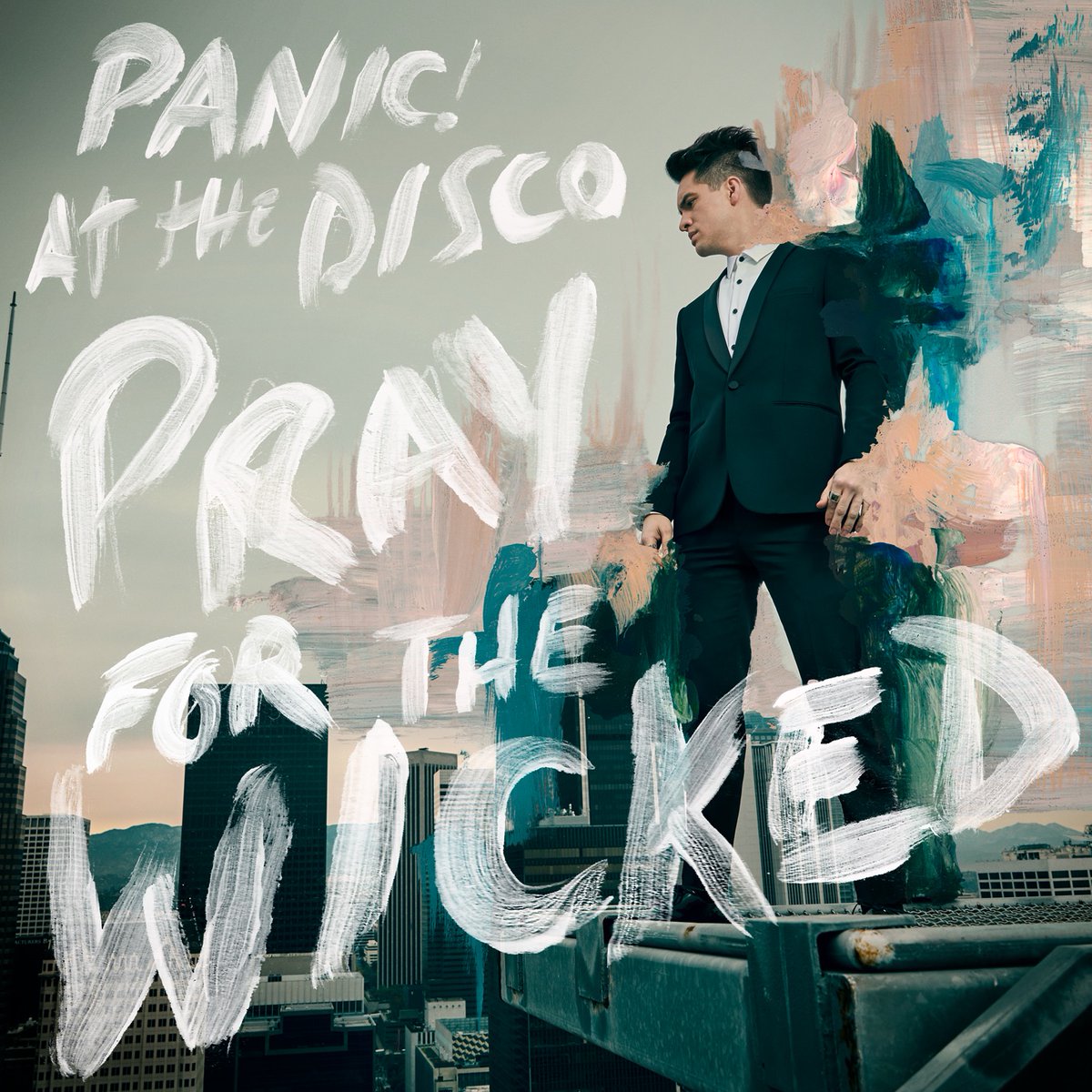 All you sinners stand up and sing hallelujah: Panic! at the Disco is back!
After a series of mysterious tweets teasing #WorshipWednesday and #PrayForTheWicked over the past week—and some serious envy from those of us who couldn't attend the surprise show in Cleveland on Monday—Panic! At the Disco answered all our prayers by dropping not one, not two, but THREE announcements.
Firstly: The new album, Pray For the Wicked, will be released on June 22, 2018—you can pre-order it here.
Secondly: Brendon Urie gave us a taste of this new era of P!ATD with two songs, "Say Amen (Saturday Night)" and "(Fuck A) Silver Lining" (which may include a Beyonce/Lemonade reference). Both songs are currently available on Spotify for all your replaying needs.
And thirdly: Panic! will be taking the album—and their new bassist, Nicole Row—on a North American tour this summer with support from ARIZONA and Hayley Kiyoko. 
Brendon also tweeted a heartfelt message from the band's account:
I pray for all the wicked people doing wicked things and for all the good people doing good things every day.
I pray that my family stays safe while I'm on the road trying to share an incomparable experience with a million different friends.
I pray, but not to any one specifically. More to myself, pleading to stay positive and loving and open-minded.
I meditate on what concerns me. The things I enjoy. The changes I want to see in the world. The people who lift me up. The people who bring me down.
I pray.
So here's a few more prayers from me and my friends.
I pray you enjoy it.
Love,
Brendon
Panic! At The Disco
Take a look at the new video for "Say Amen (Saturday Night)" below, and make sure you grab tour tickets—it's going to be an incredible show!
Tags:
brendon urie
,
Panic! At The Disco
,
Pray for the Wicked
,
Worship Wednesday