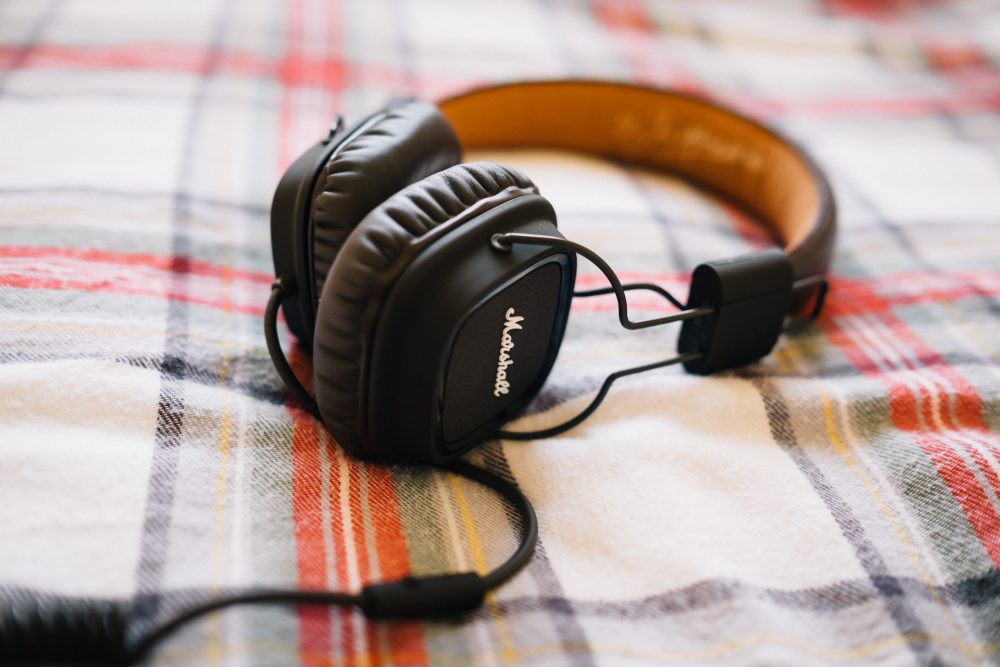 What better way to kick off a weekend than with new music? Fridays are always chock full of the latest songs and albums ready to be the soundtrack to everyone's antics, and here you'll find some of the week's standout releases. Whether you're ready to spin an anticipated song from a favorite artist or just taking a look at what's out there, there's a whole lot of tunes to dive right into. Who knows—maybe you'll find your next obsession.
The Chainsmokers – "Everybody Hates Me"
The hits keep rolling for The Chainsmokers, who have quickly decided that 2018 was going to be a very prolific year for them. With "Everybody Hates Me," the third single released by the duo over the past few weeks, finds the EDM stars channeling Twenty One Pilots yet again—but this time with a funky, electronic edge.
Various Artists – Love, Simon
(Original Motion Picture Soundtrack)
Jack Antonoff, Khalid, and Troye Sivan star in the solid soundtrack for the newly released rom-com, LOVE, SIMON. Based off the 2015 book, the happy-go-lucky, ageless sound of Antonoff's five contributions (both old and new) capture everything there is to enjoy about a story about not only falling in love, but falling in love with who you are.
The Ready Set – V1 EP
"No Halos" introduces listeners to The Ready Set's new EP, V1, and it only takes that single track to understand how much frontman Jordan Witzigreuter has grown musically over the past decade. There's no "Love Like Woe" here but there are jams like whoa—the six song collection is an expansive set of pop tunes ranging from tropical-esque ("Til the Morning Comes") to R&B ("Feeling Something").
This Wild Life – "I Fall Apart"
There's nothing This Wild Life can't do but, if they're going to cover Post Malone in the way that they cover "I Fall Apart", it's probably something they should do more often. The acoustic pop duo keep it simplistic on the Post track, but the acoustic vibe they give it brings a new wave of emotion that the original can't quite capture.
Halsey – "Alone"
(feat. Big Sean and Stefflon Don)
Itching for another radio smash, Halsey cooks up her next Hopeless Fountain Kingdom single with "Alone" but she's brought some friends along to give it a fresh coat of paint. This remix doesn't change the song all too much, but Big Sean's lively verse makes it something definitely worth listening to.
Prettymuch – "Healthy"
New boyband sensation Prettymuch is turning back the clock on their new single "Healthy", making it the best offering from the group since their inception. A massive chorus supplements fun verses on a song that basically sounds like what would happen if Max Martin wrote for One Direction.
Portugal. The Man – "Feel It Still"
("Weird Al" Yankovic Remix)
In what is probably the weirdest but most awesome collaboration of the year so far, Portugal. The Man get their hit single "Feel It Still" remixed by "Weird Al" Yankovic. Though the lyrics aren't parodied here, Yankovic's touch deals with the polka-style instrumentation that takes over the song and gives it brand new life.
Bohnes – "12 Rounds"
As the release of Bohnes' debut solo offering inches closer, "12 Rounds" continues to show the originality that frontman Alex DeLeon is bringing into the pop game. The lead off track to the upcoming 206 EP, "12 Rounds" packs a punch musically while DeLeon croons with more urgency than we've ever heard in his career.
Charlie Puth – "Done For Me" (feat. Kehlani)
"Done For Me" may not impact the charts as strongly as its predecessors but the new Charlie Puth single reinforces the fact that his upcoming record, Voicenotes, is one to watch out for. Featuring rising R&B star Kehlani, the duo link up for this steamy pop ear candy that'll have you wishing the night would go on just a tiny bit longer.
—
The Red Jumpsuit Apparatus
– "On Becoming Willing"
Gearing up to release their fifth full-length and first in four years, alt-rock outfit The Red Jumpsuit Apparatus debut "On Becoming Willing" off The Awakening. Crunchy guitars make way for soaring vocals in this arena-style anthem, proving that the group still knows how to craft some catchy rock even if they aren't the biggest name in the genre these days.
Casey – Where I Go When I Am Sleeping
UK post-hardcore group Casey unveil their latest full-length Where I Go When I Am Sleeping, making it an instant sleeper-hit within the genre. Aggressive yet melodic, the brooding screams will win over the hardcore crowd while irresistible clean vocals will grab the attention of anyone else.
Lil Dicky – "Freaky Friday"
(feat. Chris Brown)
Start your Friday off with some freakiness as rapper Lil Dicky shakes things up on his comeback single, "Freaky Friday." Featuring Chris Brown on the addictive hook, the two sing about what it's like when they wake up with switched bodies—naturally, genitalia jokes are here in hilarious excess.
Other new releases:
Echosmith – "Over My Head"
Frank Turner – "Blackout"
The Fratellis – In Your Own Sweet Time / "Sugartown"
Pearl Jam – "Can't Deny Me"
Hayley Kiyoko – "Let It Be"
Cheat Codes – "NSFW"
BIGBANG – "Flower Road"
Mat Kearney, RAC – "Memorized"
Fickle Friends – You Are Someone Else / "Rotation"
The Decemberists – I'll Be Your Girl / "We All Die Young"
Troye Sivan – "Strawberries & Cigarettes"
Courtney Barnett – "Need a Little Time"
Eels – "Premonition"
SOHN – "Nil"
Stone Temple Pilots – Stone Temple Pilots (2018)
Yo La Tengo – There's a Riot Going On
Kygo, Miguel – "Remind Me to Forget"
Sabrina Carpenter – "Alien"
Wale – "Black Bonnie"
Chris Stapleton – "I Want Love"
Nav – "Freshman List"
Prince Royce – "El Clavo"
XXXTENTACION – ? / "Numb"
Q-Tip, Demi Lovato – "Don't Go Breaking My Heart"
Tags:
Big Sean
,
Bohnes
,
Casey
,
Charlie Puth
,
Chris Brown
,
Fresh Pressed
,
Halsey
,
Joe DeAndrea
,
Lil Dicky
,
Love Simon
,
new music
,
New Music Friday
,
Portugal. the Man
,
Prettymuch
,
Stefflon Don
,
The Chainsmokers
,
The Ready Set
,
The Red Jumpsuit Apparatus
,
This Wild Life
,
weird al yankovic