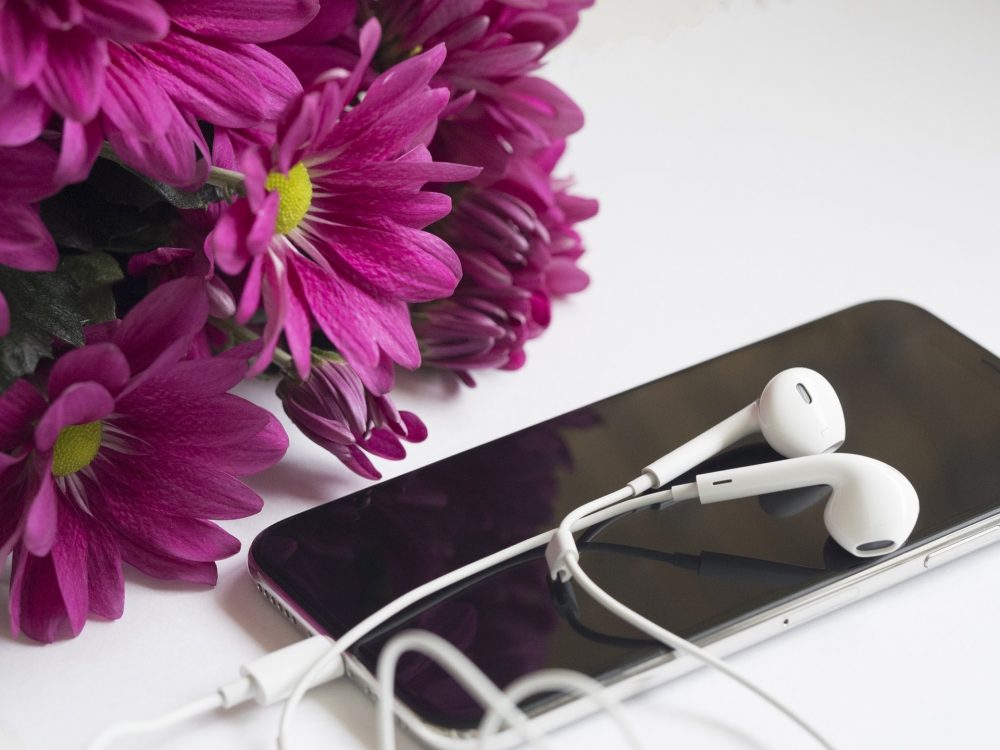 What better way to kick off a weekend than with new music? Fridays are always chock full of the latest songs and albums ready to be the soundtrack to everyone's antics, and here you'll find some of the week's standout releases. Whether you're ready to spin an anticipated song from a favorite artist or just taking a look at what's out there, there's a whole lot of tunes to dive right into. Who knows—maybe you'll find your next obsession.
Brighten – Acoustic
Indie pop veterans Brighten have shifted their sound around more than a few times, but their new acoustic EP brings all eras back for a cohesive sounding collection. Spanning across albums like the pop-heavy King vs. Queen (2007) to the alt-indie LP Peace and Quiet (2013), the beauty of these reimaginings sound more like brand new songs rather than oldies.
Senses Fail
– If There Is Light, It Will Find You
Senses Fail frontman Buddy Nielsen bares it all on the band's seventh full-length, If There Is Light, It Will Find You, proving that the best in the game will still find things to say no matter how much time has passed. On If There Is Light, the band channels a familiar but satisfying pop-punk edge on tracks like "Gold Jacket, Green Jacket" along with their patented screamo vox on "Double Cross." With lyrics regarding personal struggles and experiences, Senses Fail has never sounded so vulnerable—it's what makes this an instant highlight in the band's discography.
Rozes & Nicky Romero
– "Where Would We Be"
Singer/songwriter Rozes continues to add to her impressive resume of killer collaborations (The Chainsmokers, Cash Cash); this time with world renowned DJ Nicky Romero on their joint effort, "Where Would We Be." Despite the DJ influence, the track flows more like a pure-bred pop song with a non-invasive drop in the chorus. Rozes, who's currently gearing up for a new EP out this summer, sounds right at home crooning along to the carefree breezy pop melodies.
Moose Blood – "Have I Told You Enough"
Moose Blood paints a solid picture of what their upcoming album may sound like with its newly released killer opener, "Have I Told You Enough." As the third song unveiled, this new single takes more of a pop-punk route more commonly found on their last record, Blush, but it's a sound that's more than welcomed on I Don't Think I Can Do This Anymore. Out on March 9th via Hopeless Records, Moose Blood are on their way to nabbing the accolade of one of the finest UK bands in the genre.
Frank Ocean – "Moon River"
In a late night surprise, singer Frank Ocean flipped the Internet on its head when he released a cover of the 1961 Audrey Hepburn classic, "Moon River." While the song may have been unexpected, the result certainly isn't. Ocean's feathery vocals help minimalistic guitar work stand out in this masterful arrangement. As the first material released since last August, Ocean is finally back in business, and it feels (and sounds) so good.
The Chainsmokers – "You Owe Me"
The Chainsmokers kicked off a new era a few weeks back as they revisited the game plan that brought them elite success: Releasing one-off singles. The first track, "Sick Boy," found the duo trekking into territory that strayed away from their EDM formula. Now, with "You Owe Me", they once again dip their feet in uncharted waters—the three minute number sports a horn line without relying on a dance element. It's still ridiculously catchy. The Chainsmokers have proven it doesn't matter what genre they venture into but it's refreshing to see them trying new things.
Aaron Carter – Love
Nearly sixteen years in the making, Aaron Carter finally unleashes his fifth full-length album, Love. Despite the delays and the occasional drama swirling around his life, he's managed to put together an actual decent pop record that's a concoction of R&B, EDM, and more—it's basically what you'd expect an Aaron Carter album to sound like in 2018. Would you also expect a new version of "I Want Candy"? …because that's there, too.
Diplo – "Look Back" (feat. DRAM)
DRAM's proven to be an incredible singer on top of being a great rapper, but Diplo's latest single, "Look Back", has him taking it to another level. On the melancholy ballad, DRAM's soulful vocals take charge while surrounded by pristine production—but it isn't until the latter half that the song reaches its true "wow" factor as it builds with emotion
Khalid & Normani – "Love Lies"
Much like her current (and ex) Fifth Harmony counterparts, Normani Kordei is getting into the solo game by collaborating with Khalid on the new song, "Love Lies". Featured on the soundtrack to the upcoming film Love, Simon, the song takes on a summery tone without catering too much to a hook. Both Khalid and Normani have ultra-smooth vocals that mesh with each other perfectly and it's kicking off her solo career to a great start.
Prettymuch – "10,000 Hours"
It's rare when a new band (or in this case, a new boyband) hits the scene and fails to release a bad song. Debuting this past July with "Would You Mind", L.A. group Prettymuch is making it a perfect five-for-five with their new single. Produced by Oak Felder (Nicki Minaj, Demi Lovato), "10,000 Hours" is equipped with great harmonies and a beat that'll burst the speakers.
Other new releases:
Muse – "Thought Contagion"
ONE OK ROCK – "Change"
Three Days Grace – "I Am An Outsider"
The Neighbourhood – "Void'
Blessthefall – "Wishful Sinking"
The Plot In You – Dispose
Youngr – "Remember"
Courtney Barnett – "Nameless, Faceless"
Car Seat Headrest – "(My Boy) Twin Fantasy" / Twin Fantasy
Lauv – "Getting Over You"
Beach House – "Lemon Glow"
Vance Joy – "Call If You Need Me"
Belle & Sebastian – How to Solve Our Human Problems, Parts 1-3
Yeah Yeah Yeahs – Spotify Singles "Maps" / "Thirteen"
K.Flay – "Run For Your Life"
The Wrecks – Panic Vertigo EP
Ryan Adams – "Baby I Love You"
B.o.B. – The Upside Down
Brandi Carlile – By the Way, I Forgive You
Tinashe – "Faded Love"
Sean Paul, David Guetta – "Mad Love"
Sofia Reyes – "1,2,3 (feat. Jason Derulo & De La Ghetto)"
Brett Dennen – Let's… EP
Tags:
aaron carter
,
Brighten
,
Diplo
,
DRAM
,
Frank Ocean
,
Fresh Pressed
,
Joe DeAndrea
,
Khalid
,
Moose Blood
,
new music
,
New Music Friday
,
nicky romero
,
normani
,
Prettymuch
,
Rozes
,
Senses Fail
,
The Chainsmokers