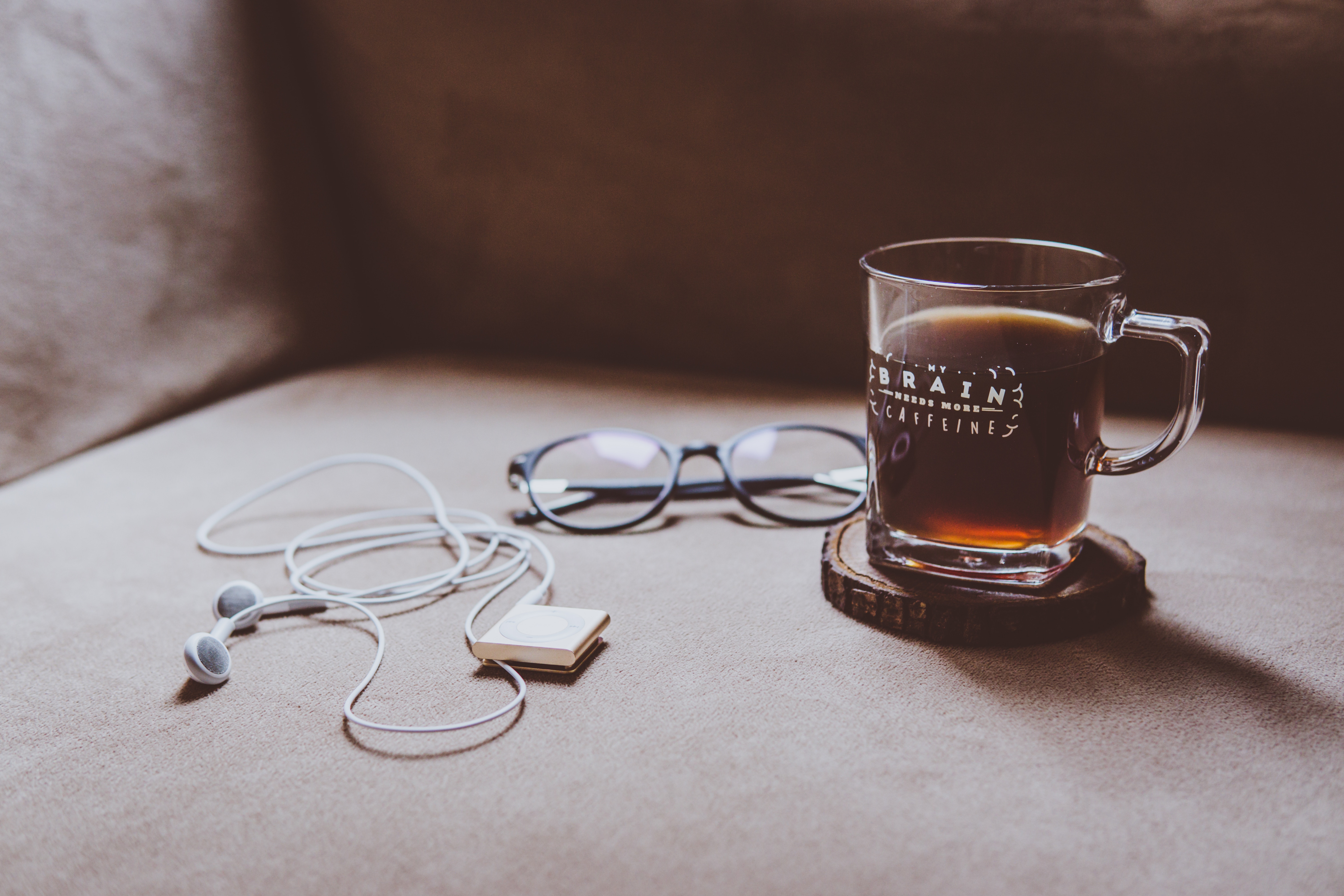 What better way to kick off a weekend than with new music? Fridays are always chock full of the latest songs and albums ready to be the soundtrack to everyone's antics, and here you'll find some of the week's standout releases. Whether you're ready to spin an anticipated song from a favorite artist or just taking a look at what's out there, there's a whole lot of tunes to dive right into. Who knows—maybe you'll find your next obsession.
Fall Out Boy – "Hold Me Tight or Don't"
"Mania" describes Fall Out Boy's new music perfectly. From their off-the-wall EDM-inspired "Young and Menace" to the pop heavy "The Last of the Real Ones," the band's Mania era is unpredictably brilliant. "Hold Me Tight Or Don't," the album's latest, has the band cruising down hook-highway once again with a whistle-riff that will be one of the catchiest things you'll hear all year.
—
Bohnes – "My Friends"
When Alex DeLeon was fronting The Cab, he never shied away from going against the grain with his songwriting. Piano ballad? No problem. Guitar-infused rocker? You got it. Now with his solo project Bohnes, the innovation doesn't stop there. His new single, "My Friends," is a powerhouse—it's what you'd get if Justin Timberlake was influenced by Rage Against the Machine.

Sia – Everyday Is Christmas
Get the stockings out: Sia's got plans for them. The superstar singer opens her holiday music account with her first ever Christmas record, Everyday Is Christmas, but there's more here than meets the ear. Instead of a half-hearted attempt to cash in on the shopping season, Sia goes all out with some incredible songs and, as always, incredible vocal work.

Tove Lo – Blue Lips
It's been barely a year since the last Tove Lo record, but Blue Lips has arrived to mark the second half of the Swedish pop star's double album venture. Following up Lady Wood, Blue Lips shares most of the same production team as its predecessor, but that doesn't mean it's the same old song and dance. Tracks like "Stranger" and "Struggle" are key components to making the release a success as Tove Lo places her modern vocals on top of more retro instrumentation.

Morrissey – Low in High School
Morrissey's new full-length, Low in High School, is hardly a case of an old-timer dropping a record when they're way beyond their prime. Like wine, The Smiths mastermind only gets better with age, and this record's here to prove it. His lyrics are cynical as always, but Morrissey's bellowing pipes remain optimistic for an album chock full of political themes and messages.
Green Day
– Greatest Hits: God's Favorite Band
It's practically a disservice to give Green Day a "greatest hits" album, because there's no way you could compile all of their best songs on a single LP. Regardless, God's Favorite Band is here to take you on a trip down memory lane. There's even some surprises along the way, too: A new version of "Ordinary World" featuring Miranda Lambert and the previously unreleased cut "Back in the USA."
Dashboard Confessional – "We Fight"
Chris Carrabba & Co. are gearing up for the first Dashboard Confessional album in eight years. Titled Crooked Shadows, we're lucky enough to get the lead single now before its February release date via their new label Fueled By Ramen. "We Fight" comes at a perfect time—the message in the lyrics is meaningful, driven up by a fun chorus and vocal hook. There will surely be some patented Dashboard acoustic songs on this album, but for now, it's all energy.

Real Friends – "Get By"
Whether pop-punk is evolving with its sound or taking influence from the legends of yesteryear, there's enough room in the genre for bands of all types to flourish. The Illinois quintet Real Friends find themselves smack dab in the middle of pop-punk evolution while also flipping on the nostalgia switch. Their new song, "Get By," is a well-produced track that practically sounds like a more aggressive The Starting Line—something you didn't know you wanted until now.
Story of the Year – "Miracle"
Wolves, Story of the Year's brand new comeback album, is redefining the meaning of radio rock. The band hasn't lost their shine since their last release in 2010—if anything, there's a fresh coat of paint. With new track "Miracle," Story of the Year mix an inviting chorus with programmed instrumentation in the verses, resulting in an eclectic take on the genre that's never been more refreshing.
Flo Rida – "Hola"
Flo Rida gets multicultural on his new single, "Hola," proving he can basically write a song about anything and turn it into a hit. With its Latin-infused trop-hop vibe, it becomes one of the best Flo tunes in recent memory, and the feature from Colombian singer/songwriter Maluma just adds to its unstoppable star power.
Other new releases:
Machine Gun Kelly – "Home"
Steve Aoki – "All Night"
Jessie J – "Queen"
Miguel – "Pineapple Skies"
Diplo Ft Mo – "Get It Right"
Aly & AJ – Ten Years
Jaden Smith feat. Raury – "Falcon"
Andy Grammer – "Freeze"
G-Eazy – "The Beautiful & the Damned"
Tim McGraw & Faith Hill – The Rest of our Life
Chase Rice – Lambs & Lions
Tags:
Bohnes
,
Dashboard Confessional
,
Fall Out Boy
,
Flo Rida
,
FOB
,
Fresh Pressed
,
Green Day
,
Morrissey
,
new music
,
Real Friends
,
sia
,
Story of the Year
,
Tove Lo