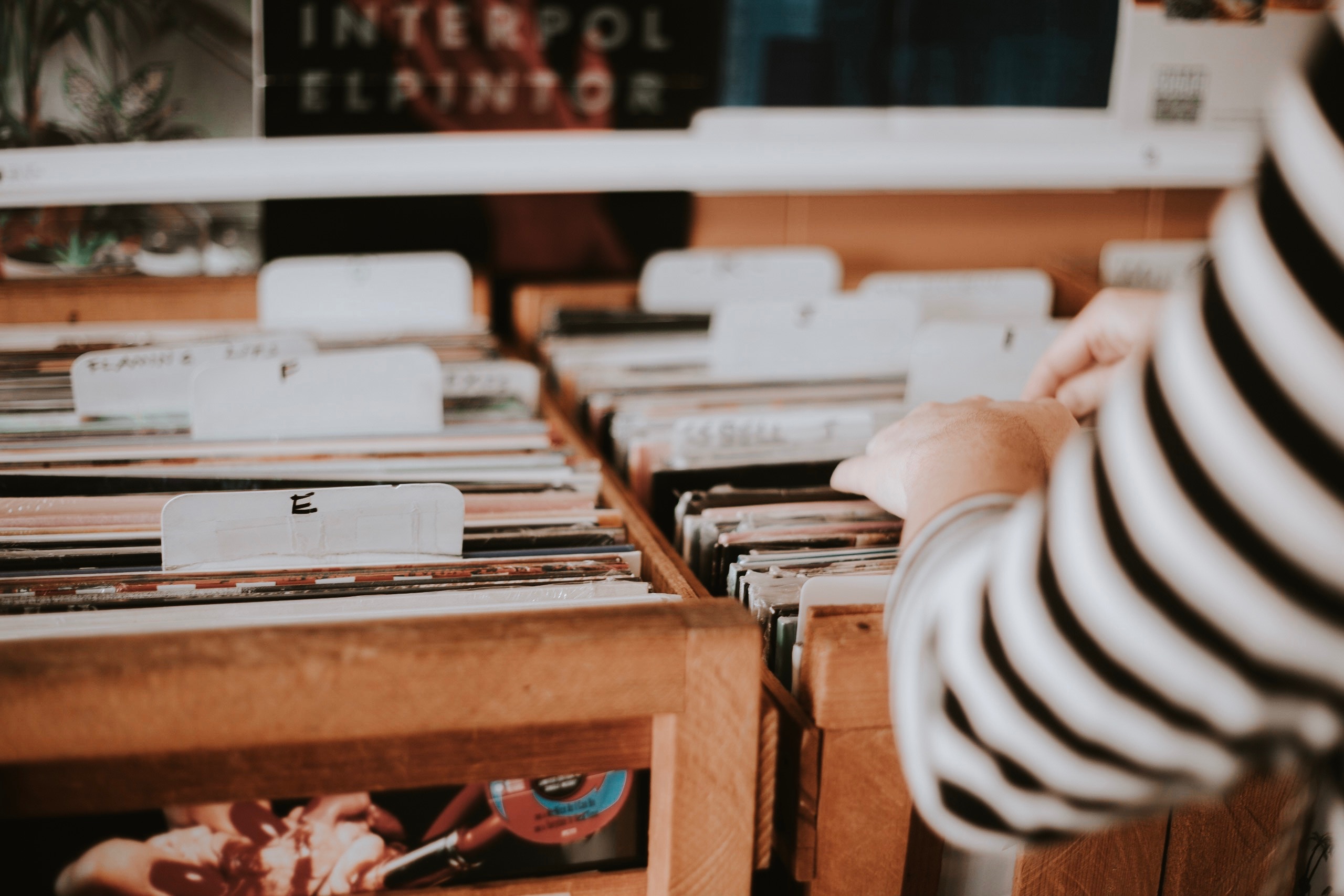 What better way to kick off a weekend than with new music? Fridays are always chock full of the latest songs and albums ready to be the soundtrack to everyone's antics, and here you'll find some of the week's standout releases. Whether you're ready to spin an anticipated song from a favorite artist or just taking a look at what's out there, there's a whole lot of tunes to dive right into. Who knows—maybe you'll find your next obsession.
Taylor Swift – Reputation
Reputation is on a land far, far away from anything Taylor Swift has done, but you can tell that she's never felt more at home. On her fifth album, Swift returns to the spotlight with her grandiose pop flair, backed by production from the likes of Max Martin and Bleachers' Jack Antonoff. It's a progression from the 80's pop found on 2014's 1989 but this time laden with a darker tone equipped with a badass attitude to boot.
DNCE – DNCE (Jumbo Edition)
Just under a year since releasing their debut album, DNCE (sort of) returns with a "jumbo edition" of the record. Along with the original 14 tracks, this re-issue is packed with six extra goodies, including their hit with Nicki Minaj, "Kissing Strangers." Overall, the highlights of the collection consist of DNCE's collabs with Japanese rock band Sekai No Owari—they join together on a new track "Hollow," as well as a remix of "Good Day."
Sia – "Snowman"
Everyday is Christmas with Sia—especially since her voice is such a gift. Luckily, she's the gift that keeps on giving as she debuts yet another single from her upcoming Christmas album. Titled "Snowman", the track's got enough holiday cheer that we can almost feel the snowflakes start falling already.

Bastille – "World Gone Mad"
Bastille get creative on their new song "World Gone Mad", taken from the soundtrack of the upcoming Will Smith film, Bright. True to its name, the song delves deep into emotional themes with lines like "So this is where we are / It's not where we had wanted to be / If half the world's gone mad / The other half just don't care, you see." Musically, it shapeshifts throughout from a lone acoustic guitar to something much more emphatic, building into a hearty full-band soundscape.
Echosmith – An Echosmith Christmas
Echosmith fans still have a little longer to wait until the band's new album—tentatively scheduled for release next year—but Echosmith's making the delay a little easier with a brand new Christmas EP. An Echosmith Christmas is only three songs in length, but their collaboration with Hunter Hayes on "Happy Xmas (War Is Over)" is good enough to keep anyone from complaining.
Walk the Moon – What If Nothing
It isn't easy following up the success of a triple-platinum single with your new album but Walk the Moon aren't one to succumb to that kind of pressure. After the monster hit they had in 2014 with "Shut Up and Dance" you'd think they'd try to get everyone to shut up and dance again but it's actually the opposite; the LP lays down the aggression with "Headphones" while getting dreamy on "One Foot".
Sheppard – "Coming Home"
Sheppard, Australia's indie-pop darlings, released a brand new song entitled "Coming Home" for our listening pleasure. It's been a few years now since their surprise monster hit in "Geronimo," and while they haven't been able to recreate that success, songs like "Coming Home" show why they still matter. Mixing their smart pop melodies with their patented anthemic chorus, Sheppard dish out another proper jam.
Bleachers – MTV Unplugged
Jack Antonoff has quickly solidified himself as one of the top producer-songwriters in the game—whether it's for his work with other artists or his solo venture with Bleachers. But, believe it or not, Antonoff's best work comes once he strips down all the glossy production for something much more intimate, and that's why his MTV Unplugged sessions shine. Putting a new spin on tracks like "Rollercoaster" and "Everybody Lost Somebody", Antonoff shows off his variety while still maintaining a grandiose sound.
Jason Derulo – "Tip Toe"
(feat. French Montana)
Despite being titled "Tip Toe" Jason Derulo's new single is going to straight up march its way to becoming a hit single. French Montana joins the track to spice it up, but Derulo's carefree character drives the song into "Talk Dirty" territory—an unabashed riot of a tune, tailor-made to be put on anyone's playlist for the weekend.
Of Mice & Men – "Warzone"
Of Mice & Men just announced their brand new album: Defy out on January 19th. It's going to be an interesting one due to the fact that it's the first record the band will release after the departure of vocalist Austin Carlile—but songs out thus far show that it won't impact their quality. Their latest, "Warzone" is a breakneck metal track until it brings out the hooks for the bridge.
Other new releases:
Evanescence – Synthesis
EDEN – "gold"
AWOLNATION – "Seven Sticks of Dynamite"
Empire of the Sun – "On Our Way Home"
Mod Sun – BB
Wiz Khalifa – Laugh Now, Fly Later
Rad Horror – "Dark Times"
Tennis – We Can Die Happy
Chromeo – "Juice"
Luna Bay – "Little Amsterdam"
Wombats – "Lemon to a Knife Fight"
Jesse Rutherford – &
G-Eazy – "The Plan"
PnB Rock – "Scrub"
Nav – "Wanted You"
Jidenna – Boomerang
Tags:
Bastille
,
Bleachers
,
DNCE
,
Echosmith
,
Fresh Pressed
,
Jason Derulo
,
new music
,
New Music Friday
,
Of Mice & Men
,
Sheppard
,
sia
,
Taylor Swift
,
Walk The Moon