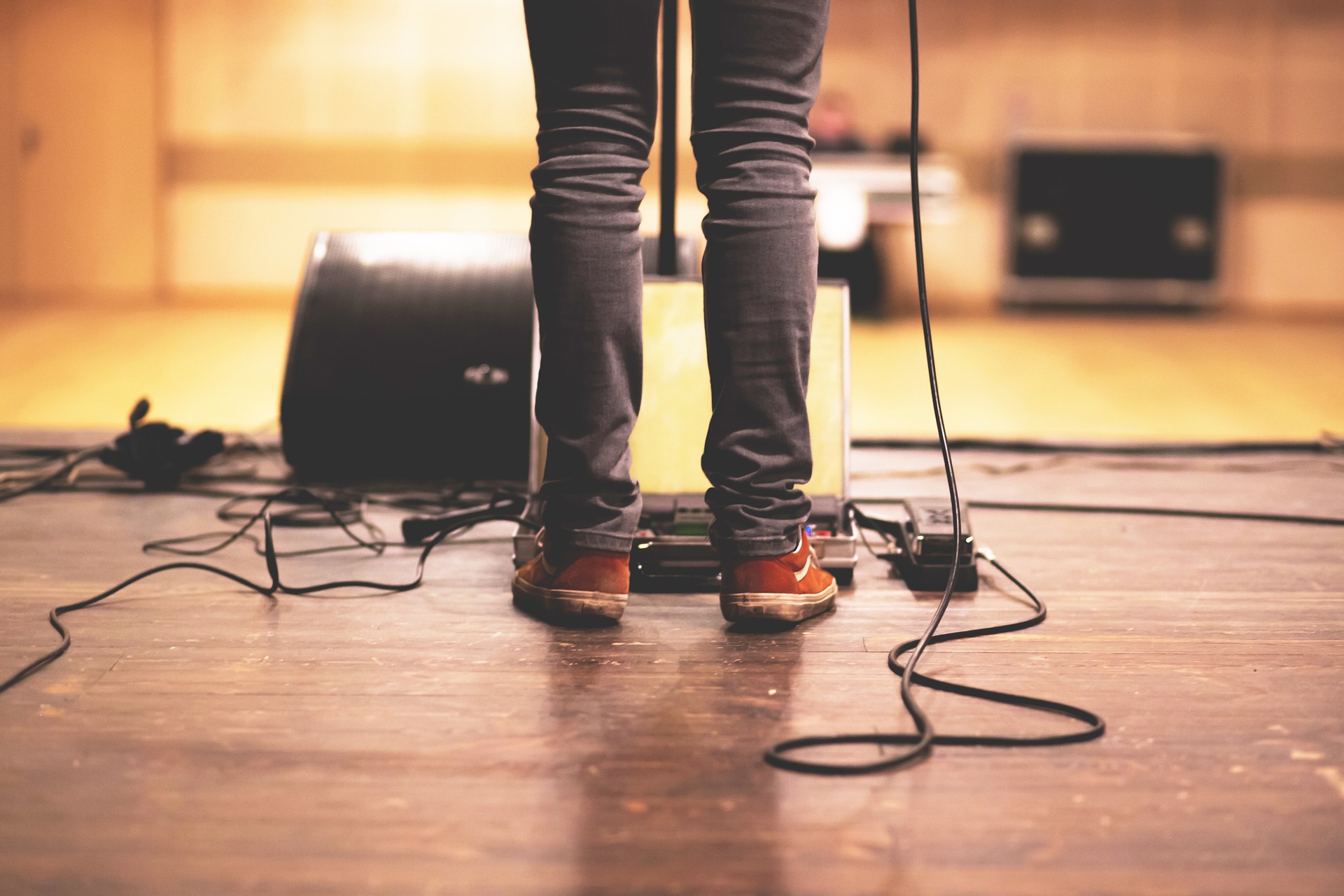 What better way to kick off a weekend than with new music? Fridays are always chock full of the latest songs and albums ready to be the soundtrack to everyone's antics, and here you'll find some of the week's standout releases. Whether you're ready to spin an anticipated song from a favorite artist or just taking a look at what's out there, there's a whole lot of tunes to dive right into. Who knows—maybe you'll find your next obsession.
Maroon 5 – "What Lovers Do" (feat. SZA)
There's no question that Maroon 5 are a singles band, but even this roll-out of recent tunes is pretty weird coming from them. Since late last year, they've gone on to drop three one-off singles featuring various artists with no album in sight. To be fair, the strategy has paid off: "Don't Wanna Know" peaked at number six on the charts, while the Future-assisted "Cold" stood steady at number 16. Now, with "What Lovers Do," the group links up with singer SZA for what may be their most radio-friendly single since "Payphone." Doubling down on their venture into club pop, frontman Adam Levine's falsetto is to die for, but the chemistry between him and SZA brings the listener right back to life.
Galantis + ROZES – "Girls on Boys"
In the EDM world, it can be tough to stand out—especially when you're up against heavy hitters like The Chainsmokers, Marshmello, and Zedd. But buried deep in the genre lies a ton of quality, and Galantis are right at the top as one of the best groups around. It's not like they're nobodies though; they've had their fair share of success, and their upcoming album, The Aviary, could help them blow the roof off the industry. "Girls on Boys," the song premiering today, features musician Rozes, who (at the moment) is best known for her feature on The Chainsmokers' top ten hit, "Roses." Her collab with Galantis is yet another shining moment of her career thus far—and yet another shining moment from The Aviary.
Frank Ocean – "Provider"
Now four songs deep in the post-Blonde era, Frank Ocean is showing that he knows how to grow as a writer with virtually no break in between. "Provider" is the latest offering debuting from his Apple Music radio show; it's not anything out of the ordinary, but it does intertwine vocal effects and spastic drum beats that help keep the listener's attention. The jazzy nature of the song opens the door wide open for what we may see from Ocean in the future; "Provider" is clearly only the beginning.
Four Year Strong – "We All Float Down Here (Acoustic)"
Acoustic versions are a way for a band to dish out some creativity by reimagining a song in a unique way. However, not all acoustic tracks are treated the same. Four Year Strong essentially puts the same firepower into the stripped-down version of "We All Float Down Here" that the original has on their self-titled record. Featured on their upcoming rarities record, Some of You Will Like This, Some of You Won't, the guys in Four Year Strong know how to bring the house down, whether plugged in or not.
LCD Soundsystem – American Dream
When a band returns from a lengthy hiatus, it's never a guarantee their comeback will recapture the magic that they've accumulated throughout their career—especially a group with a reputation as illustrious as dance-punkers LCD Soundsystem. For frontman James Murphy, he officially closed the book on his group following a massive farewell concert at Madison Square Garden in 2011, but break-ups are never a sure thing these days, are they? Long story short, inspiration struck, and here we are with LCD Soundsystem's fourth full-length, American Dream; it's everything that a fan could want and more. Epic dance tunes are prevalent throughout, ranging from the dynamic "Call the Police" to the funk-driven "Tonite."
Jason Derulo – "If I'm Lucky"
It's hard to say that Jason Derulo has fallen off, because the pop star can right the ship at any given moment. Released earlier this year, his single, "Swalla," didn't give him that "Talk Dirty" hit he was looking for, but it was in the right direction; the swagger it held was good enough, but radio can be finicky. He flips the switch on his latest cut, "If I'm Lucky," and if he's lucky, maybe this one fairs a bit better. Sporting a chorus best described as a more hip-hop driven "Want You To Want Me," the track is most likely going to be featured on his upcoming record, rumored to be aptly titled 777.
Charli XCX – "Boys (Acoustic)"
Often times, just by hearing the "electric" version of a song once, you can tell whether it'll sound good acoustically. Charli XCX's anthemic ode to boys, "Boys," is beauty in simplicity—it's powerful in its minimalistic approach, and it's the perfect candidate to receive the acoustic treatment, so that's exactly what happened. The acoustic rendition of "Boys" is just as effective with its combination of piano, hand claps, and light guitar strums making way for Charli's ever inviting vocals.
Circa Survive – "The Amulet"
Circa Survive get downright dreamy on "The Amulet," the title track from their forthcoming album. As the third song released from the LP so far, this one switches things up drastically—instead of hard hitting behemoths like "Rites of Investiture" for example, "The Amulet" dials it back. It's easily the most accessible song the band has written in a while, too, so even underneath all of those layers, the band still can fit in some hooks.
Other new releases:
Nine Inch Nails – Add Violence EP
The National – "Day I Die"
Death From Above 1979 – "Holy Books"
SAINT WKND – "Survive" (feat. MAX)
Yelawolf – "Punk" (feat. Travis Barker, Juicy J)
The Script – Freedom Child
Daughter – Music From Before the Storm
Matthew Dear – "Bad Ones" (feat. Tegan & Sara)
Ben Platt – Waving Through A Window (Remixes)
Sløtface – "Backyard"
Mogwai – Every Country's Sun
Why Don't We – "These Girls"
Thomas Rhett – Life Changes
Musiq Soulchild – "Humble Pie"
Orchestral Manoeuvres in the Dark – "Kiss Kiss Kiss Bang Bang Bang" (The Punishment of Luxury)
Tags:
Charli XCX
,
Circa Survive
,
Four Year Strong
,
Frank Ocean
,
Fresh Pressed
,
FYS
,
Galantis
,
Jason Derulo
,
LCD Soundsystem
,
Maroon 5
,
new music
,
New Music Friday