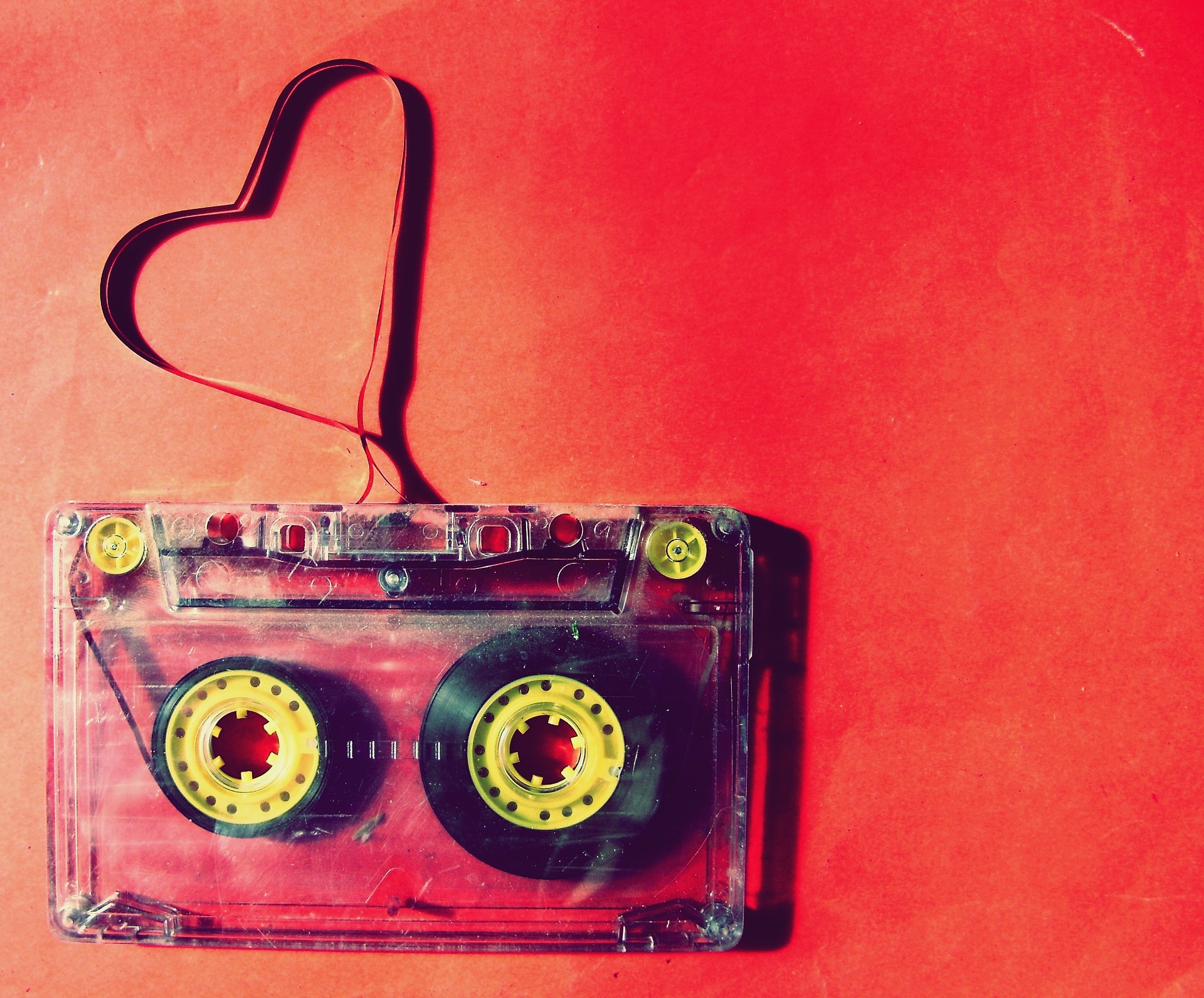 What better way to kick off a weekend than with new music? Fridays are always chock full of the latest songs and albums ready to be the soundtrack to everyone's antics, and here you'll find some of the week's standout releases. Whether you're ready to spin an anticipated song from a favorite artist or just taking a look at what's out there, there's a whole lot of tunes to dive right into. Who knows—maybe you'll find your next obsession.
Lorde – Melodrama
Sophomore slump or comeback of the year? Let's go with the latter. Lorde delivers with a vengeance on her second LP, Melodrama, building upon what made her a rising star and transforming it into what will undoubtedly make her a superstar beyond comprehension. Choice cuts include "Sober" and "Homemade Dynamite," but with Bleachers' Jack Antonoff co-writing/co-producing every track, you can't go wrong no matter which song you decide to throw on a playlist.
Macklemore – "Glorious" (feat. Skylar Grey)
Ahh, there's no better way to kick off a weekend than having a new Macklemore & Ryan Lewis song to ja… wait, what? Okay, so Macklemore is going it alone this time around and that'll take some getting used to, but at least the music we're getting is a good distraction. "Glorious," the first taste off Macklemore's upcoming solo album, isn't completely devoid of guests, though. Skylar Grey, guest vocalist extraordinaire, turns the track into absolute earcandy. Whether there's more music with Ryan Lewis to come someday or not, "Glorious" is here to remind us that Macklemore won't be going anywhere.
Owl City – "Not All Heroes Wear Capes"
After spending the entirety of 2016 keeping Owl City on the backburner and giving attention to his instrumental score project instead, Adam Young is slowly but surely bringing back his electro-pop baby for 2017. In honor of Father's Day, Owl City's latest song, "Not All Heroes Wear Capes," is an ode to dear old dad in the sweetest of ways, and you'd have to figure Adam's dad is pretty proud of his son, too. Featuring light guitar that makes its way into full band beauty, this song may be a one-off, but it's a perfect segue into an eventual Owl City album out later this year.
Hey Violet – From The Outside
Hey Violet are putting a fresh spin on a sound that's all too familiar. While the five piece pop-rock band incorporates an F-U attitude and an electro-flair, they do so in a way that calls back to similar pop bands from way back when. Their debut full-length, From The Outside, is a lesson in guitar pop done right, and they're basically what Hey Monday would have sounded like if they were still around today. Massive singles are possible in "Brand New Moves" and "Hoodie," but it's the latter that will surely put the band on everyone's radar.
PVRIS – "What's Wrong"
With PVRIS' new song, "What's Wrong," the only thing that's wrong is that there's still a lengthy wait until we get to hear their new record. All We Know of Heaven, All We Need of Hell arrives on August 4th via Rise Records and this track further proves that it'll be worth the stream. Poppier than the previously released "Heaven," it seems like the album will be a healthy balance of radio-friendly tunes and ones that pack a little more of an edge, but luckily they succeed at both.
Pharrell Williams –
"There's Something Special"
You didn't need to look at the track listing for the upcoming Despicable Me 3 soundtrack to figure that Pharrell Williams would be all over it. Just like the first two installments, soundtrack number three is stacked from top to bottom with his songs—probably hoping there's another "Happy" somewhere in the mix. The latest, "There's Something Special," has a laid back feel that sounds like something Fun.'s Nate Ruess would come up with. It's no "Happy," but it'll still put a smile on your face.
Cardiknox – "Fuck With You"
If lists about the next big artists in music didn't include Cardiknox, they were invalid. Plain and simple. The pop duo unveiled a magnificent debut in Portrait last year that never really hit the heights it deserved to. Is another record in the cards soon? If so, this new single deserves to hit the top—even if it doesn't exactly have the most family-friendly title in the world. "Fuck With You" is catchy, fun, and original, and the back-and-forth vocals from Lonnie Angle and Thomas Dutton will make you think of Karmin on steroids.
The Killers – "The Man"
The Killers head back to basics with their new song, "The Man," but really, it's more of an evolution of their Hot Fuss era and what frontman Brandon Flowers has been doing solo. The result is one of the best singles from the band in years, sporting a heavy disco-rock feel surrounded by pop sensibilities. It's a style that has always suited Flowers' vocals with perfection, and it's hopefully a trend that will continue on their upcoming album titled Wonderful Wonderful.
Steve Aoki – "Night Call"
(feat. Lil Yachty & Migos)
Mastermind DJ/producer Steve Aoki had his fun late last year when he assisted ex-One Directioner Louis Tomlinson on his debut single, "Just Hold On", but it looks like Aoki's got other plans when it comes to new music. Despite the fact that "Just Hold On" was Aoki's highest charting single to date, he's leaving pop behind in exchange for a more hip-hop influenced record on his new album Kolony. He isn't messing around either—he enlists Lil Yachty and Migos for the trap-based "Night Call," making sure that his 10-song track listing is nothing but quality.
Calvin Harris – "Feels" (feat. Pharrell
Williams, Big Sean & Katy Perry)
With only two weeks to go until Calvin Harris' Funk Wav Bounces Vol. 1, the Scottish DJ is taking no prisoners when it comes to providing A+ party jams. He's showcased it well enough in previously released tracks like "Rollin" and "Slide," but new tune "Feels" will have anyone grooving even after the summer months are complete. In typical Harris fashion, "Feels" is equipped with a massive group of guests in Pharrell Williams, Big Sean, and Katy Perry, and while this is probably the most random collection of artists they still manage to mesh together seamlessly on this tropical-sounding behemoth.
Other new releases:
Breathe Carolina – "Glue"
Imagine Dragons – "Walking The Wire"
Portugal. The Man – Woodstock
Eliza and the Bear – "Higher"
Queens of the Stone Age – "The Way You Used To Do"
Hedley – "Love Again"
Arcade Fire – "Creature Comfort"
Coldplay – "All I Can Think About Is You"
Wolf Alice – "Yuk Foo"
DJ Khaled – "Wild Thoughts"
Icona Pop – "Girls Girls"
Nickelback – Feed the Machine
Broadside – Paradise
2 Chainz – Pretty Girls Like Trap Music
Young Thug – Beautiful Thugger Girls
George Ezra – "Don't Matter Now"
Big Boi – BOOMIVERSE
ODESZA – "Corners of the Earth (feat. RY X)"
Tags:
Big Sean
,
Calvin Harris
,
cardiknox
,
Fresh Pressed
,
hey violet
,
Katy Perry
,
Lil Yachty
,
Lorde
,
Macklemore
,
Migos
,
new music
,
New Music Friday
,
Owl City
,
Pharrell Williams
,
PVRIS
,
Skylar Grey
,
Steve Aoki
,
The Killers