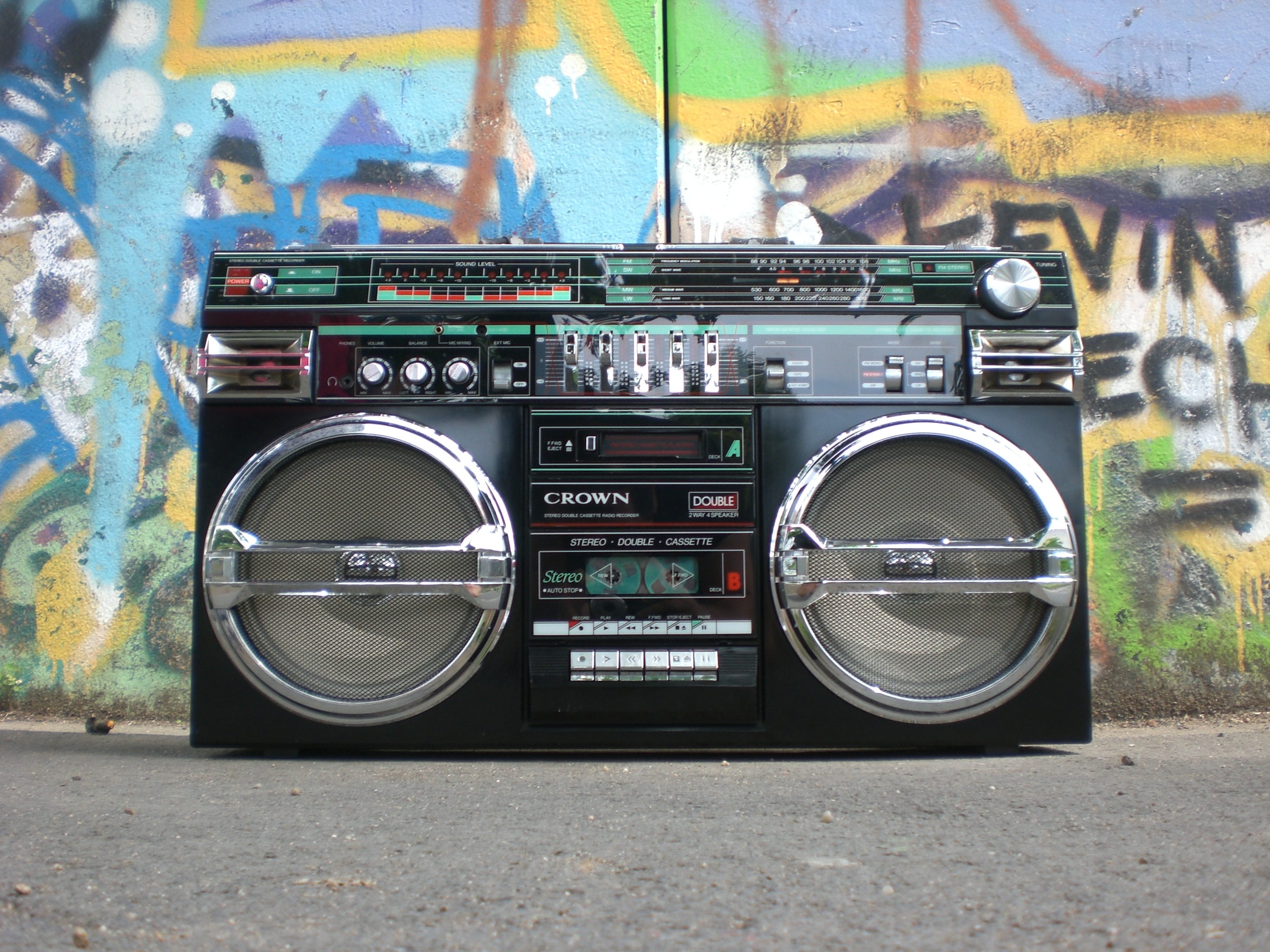 What better way to kick off a weekend than with new music? Fridays are always chock full of the latest songs and albums ready to be the soundtrack to everyone's antics, and here you'll find some of the week's standout releases. Whether you're ready to spin an anticipated song from a favorite artist or just taking a look at what's out there, there's a whole lot of tunes to dive right into. Who knows—maybe you'll find your next obsession.
Linkin Park – One More Light
Whether you're into their new music or not, you have to give respect to Linkin Park for switching up their sound so aggressively. Throwing their rock roots to the wayside, they've picked up a pure-pop personality in new music with eyes set solely on the top of the charts. Can't say it hasn't worked—lead single "Heavy" is already a Top 40 hit, while additional One More Light cuts like "Nobody Can Save Me" and "Talking to Myself" could be next to join. Some fans may be left unhappy, but the ones that are happy are living the Linkin Park dream.
Blink-182 – California (Deluxe Edition)
It's hard to get people to still give a crap about you when you've been making pop-punk music for over 20 years, but nothing is stopping Blink-182. In fact, it's kind of remarkable that they haven't just stayed relevant, but that they're more important now than they've ever been. The band finally unleashes the deluxe edition of their Grammy-nominated full-length, California, and it's loaded with 12 previously unreleased tracks. With "Parking Lot" and "Misery" blaring through the speakers, it's completely obvious why people still care, but most importantly, the band still cares, too.
Selena Gomez – "Bad Liar"
For those amped for a new Selena Gomez record, you have a lot to look forward to. "Bad Liar" is the first taste we get to hear off her upcoming album, presumably out this fall, and songwriter Justin Tranter says that it picks off right where they left off with Gomez's Revival. This single isn't quite like anything we've heard from the pop star before—an interpolation of Talking Heads' "Psycho Killer" sits at the forefront for what is one of her catchiest songs to date.
Liam Payne – "Strip That Down"
Going solo doesn't always mean you need to start anew. While it's a little strange that all the One Direction guys have been releasing stuff around the same time, Liam Payne has come away as the clear winner with his debut single, "Strip That Down." Featuring Migos' Quavo, Payne's first solo track is unapologetic lyrically—he's not sorry for having a good time, and this dance pop number (co-penned by Ed Sheeran) proves it.
Camila Cabello – "Crying in the Club"
Ever since her collaboration with Shawn Mendes on "I Know What You Did Last Summer," it was clear that Camila Cabello had a star power that required a departure from Fifth Harmony to really flourish. It was a surprise when she left for sure, but when you look at what she's done with Cashmere Cat and Machine Gun Kelly lately, it was for the best. Her first solo venture, "Crying in the Club," is a solid effort that oozes influence from co-writer Sia. It works, but perhaps she'll put more of her own influence on future tracks to come.
Katy Perry – "Swish Swish"
Katy Perry's Witness era is off to a weird start. Other than the hit she had with the lead "Chained to the Rhythm," its successor "Bon Appetit" was given up on rather quickly. However, things are looking up with the latest release, "Swish Swish" featuring Nicki Minaj. Strong verses surround the house-tinged instrumentals as Minaj steals the show with a verse—and even some singing of her own.
Lil Yachty – "X Men"
Always blending the line between rap and pop, Lil Yachty goes all in on the rap side of things on "X Men." It's the latest track off his debut record, Teenage Emotions, and it's only right that the album shows off a myriad of emotions in the music, too. It's on the shorter side, but it'll act as a nice segue into his single and more radio-friendly "Bring It Back."
Bebe Rexha – "The Way I Are
(Dance With Somebody) (feat. Lil Wayne)"
She's got multiple Top 40 singles to her name, but none of them are with her as the main credited artist. Bebe Rexha's been in the game for a while now, and with a couple EPs under her belt, she deserves a smash; "The Way I Are (Dance With Somebody)" just might get it for her. With Lil Wayne providing a verse and an interpolation of Whitney Houston's "I Wanna Dance With Somebody," it's the perfect formula for success.
All Time Low – "Nice2KnoU"
All Time Low's Last Young Renegade is shaping up to be a wonderful mix of classic and new ATL. The band has ventured into uncharted territory on tracks like "Dirty Laundry" and "Life of the Party," but they bring it back to where it all began on stuff like the title track and brand new single, "Nice2KnoU." With crunchy guitar riffs and an anthemic chorus, "Nice2KnoU" is nostalgic, but it manages to still keep you in 2017.
Hit The Lights – "Anthem"
It should be a law that Hit The Lights are required to release something for the summer. For now, we get the blistering energetic "Anthem" to rock to, and it doesn't disappoint. Picking up where Summer Bones left off, the band is definitely still at the top of their game, providing pop-punk gems that can only be listened to while screaming at the top of your lungs along with them.
Muse – "Dig Down"
Muse are back in action with their new single, "Dig Down," marking the first material from the UK powerhouses since 2015's Drones. Produced by legendary producer Mike Elizondo, the track is a buzzing electronic number ready to be played in arenas, so you can bet that it'll be part of their setlist on their upcoming U.S. tour later this month. No new album in sight just yet, but the future's looking good if it's anywhere close to sounding like this.
Chris Cornell – "Seasons"
It was 1992 when Chris Cornell's "Seasons" was featured on the soundtrack of the cult-classic film, Singles. Back then, director Cameron Crowe set out to make sure the soundtrack paid homage to grunge-era Seattle musicians and bands, but now it's got a much different vibe behind it. The deluxe edition of the Singles soundtrack arrives today, a day after Cornell passed away unexpectedly, and it includes his classic 1992 EP, Poncier. There's just something immensely special about the fact that a soundtrack with so much meaning behind it gets to honor a legacy that will be remembered forever.
Other new releases:
MisterWives – "Revolution"
Papa Roach – Crooked Teeth
Envy On The Coast – "Virginia Girls"
Rancid – "Telegraph Avenue"
Local Natives – "The Only Heirs"
Wavves – "No Shade"
Lana Del Rey – "Coachella – Woodstock In My Mind"
Rascal Flatts – Back To Us
Flor – Come Out. You're Hiding
The Chain Gang of 1974 – "Looking for Love"
Snoop Dogg – Neva Left
Vince Staples – "Big Fish"
Iggy Azalea – "Switch"
Goapele, BJ the Chicago Kid – "Stay"
Tags:
All Time Low
,
Bebe Rexha
,
Blink-182
,
Camila Cabello
,
Fresh Pressed
,
Hit the Lights
,
Katy Perry
,
Liam Payne
,
Lil Wayne
,
Lil Yachty
,
Linkin Park
,
Muse
,
new music
,
New Music Friday
,
Selena Gomez