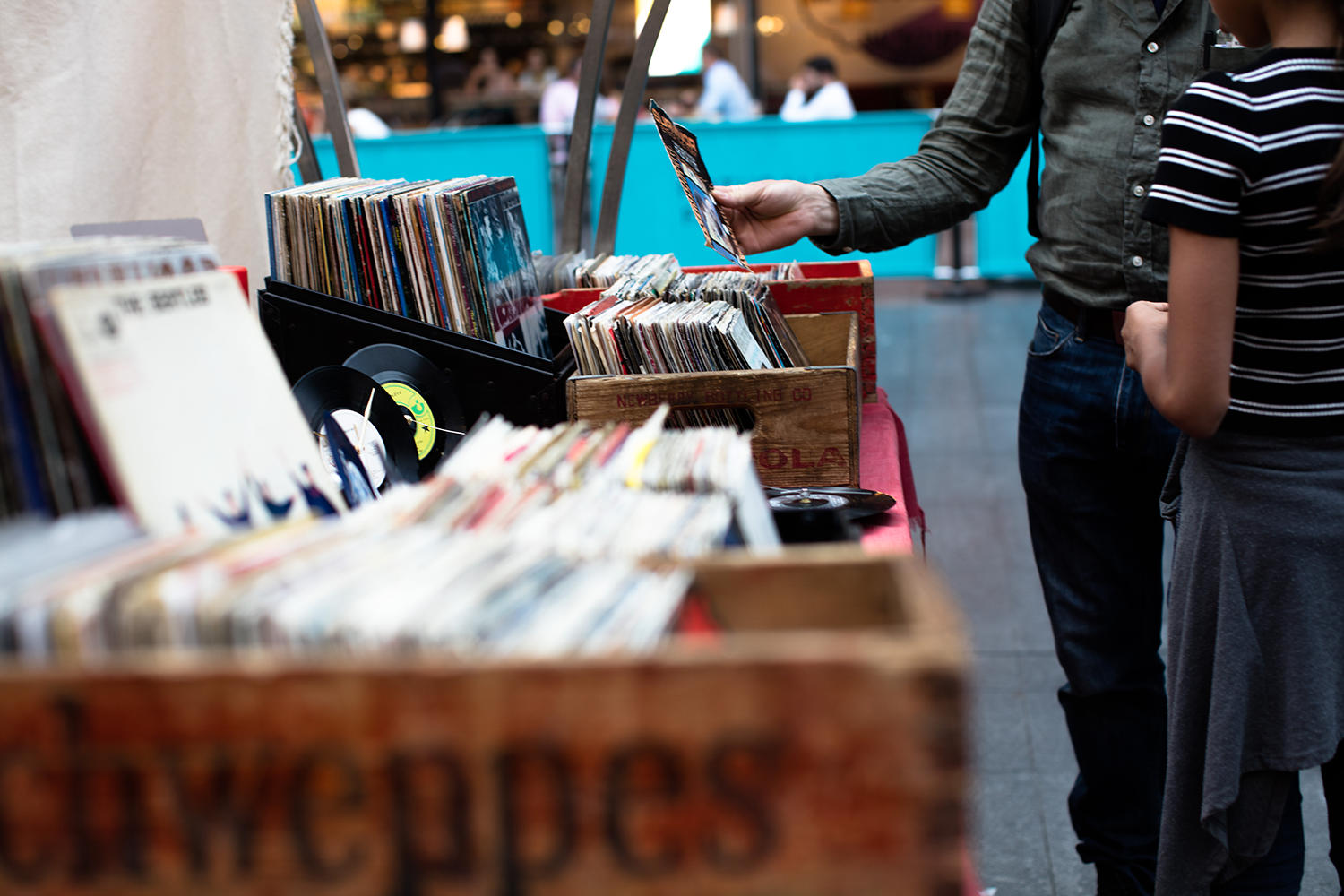 What better way to kick off a weekend than with new music? Fridays are always chock full of the latest songs and albums ready to be the soundtrack to everyone's antics, and here you'll find some of the week's standout releases. Whether you're ready to spin an anticipated song from a favorite artist or just taking a look at what's out there, there's a whole lot of tunes to dive right into. Who knows—maybe you'll find your next obsession.
The Chainsmokers – Memories…Do Not Open
Who would've thought that the two dudes behind a song about selfies would end up having one of the biggest albums of the year? Andrew Taggart and Alex Pall have done some pretty remarkable things with The Chainsmokers, and their debut album is only going to lift them to bigger and better things. Strangely, you aren't going to find their Halsey hit "Closer" on it, but tracks like the Neon Trees-esque "Break Up Every Night" and the Jon Bellion-sounding "Honest" make it perfectly suitable to be the soundtrack of plenty of weekends to come.
The Maine –
Lovely, Little, Lonely
Ten years in the books and now six albums under their belt, The Maine are showing no signs of slowing down. Their latest record, Lovely, Little, Lonely, is comprised of what can be considered some of their best work yet, but that isn't surprising considering their overall track record. "Bad Behavior" will get feet moving, "Lonely" will make your heart cry, and "The Sound of Reverie" won't be leaving heads anytime soon—sounds like the perfect characteristics of a perfect Maine album.
Harry Styles – "Sign of the Times"
In what is quite possibly one of the most anticipated singles in recent memory, ex-One Direction crooner Harry Styles drops a monster in his debut track, "Sign of the Times." It was always going to be interesting to see where he would take his solo career, mostly because the guy's got a voice for pretty much any genre. Clocking in at nearly six minutes in length, the song is a huge emotional power ballad, but most importantly, it shows the world that solo Styles is for real.
Halsey – "Now or Never"
Everything Halsey touches turns to gold, and her upcoming album may as well just double as a treasure chest. The record's first single, "Now or Never," is here for our consumption, and the R&B/urban-style jam has this era starting off beautifully. Produced by a star cast including Benny Blanco and Cashmere Cat, "Now or Never" shows Halsey's growth as a musician and writer, while she also shows off her directorial skills for the song's wild music video. With Hopeless Fountain Kingdom arriving in June, we'll see if she can top the greatness from her 2015 Badlands debut. Maybe we'll find out what the heck a "hopeless fountain kingdom" is, too.
Cold War Kids –
L.A. Divine
Cold War Kids found themselves in some interesting territory when former guitarist Dann Gallucci left the band in 2016, but a year later and they've got a new album they should definitely be proud of. With a brand new major record label and a new jolt of creativity, L.A. Divine is full of slick production and non-stop hooks—no matter if you have lead single "Love Is Mystical" or standout "Restless" on repeat.
Desiigner – "Thank God I Got It"
Somehow it's been over a year since hip-hop newcomer Desiigner exploded onto the scene with a little help from Kanye West in his breakout track, "Panda"; but the Brooklyn teen's been able to hold his own as the months went on. He's as solid as ever now, and he's dropping three new tracks just as his headlining tour is kicking off. The highlight of the lot is "Thank God I Got It," and even though we don't have an album from him just yet, these tunes will do a good job holding us over 'til then.
Falling In Reverse –
Coming Home
Falling In Reverse always seem to try to push the envelope when it comes to new records, and Coming Home is their most adventurous and most experimental outing to date. While they've had a healthy combination of mixing harder sounding tracks with pop, pop is going to take priority here, but the band has proven to be able to handle that job extremely well over the years. Be sure to pick up the deluxe edition to hear one of their catchiest yet in the synth-driven "Paparazzi."
Gorillaz – "Let Me Out"
Gorillaz are dishing out another dose of their upcoming album, Humanz, with the release of the new song, "Let Me Out," and it's further proof that Damon Albarn & Co. have something special brewing here. Packed with guests like the previously released tracks, the Pusha T and Mavis Staples featured tune hits on all cylinders—it's got that soulful and groovy vibe that makes a Gorillaz song great.
Other new releases:
Father John Misty – Pure Comedy
Banks – "Crowded Places"
Michelle Branch – Hopeless Romantic
Diet Cig – Swear I'm Good At This
The Flatliners – Inviting Light
LANY – "It Was Love"
The New Pornographers – Whiteout Conditions
Jack White – "Battle Cry"
Kevin Gates – "What If"
Tritonal – "Hey Mamama"
Pentatonix – PTX, Vol. IV – Classics
Timber Timbre – Sincerely, Future Pollution
RAC, Rostrum – "This Song"
Toulouse – "It Is Well"
Tags:
Cold War Kids
,
Desiigner
,
Falling in Reverse
,
Fresh Pressed
,
Gorillaz
,
Halsey
,
Harry Styles
,
new music
,
The Chainsmokers
,
The Maine