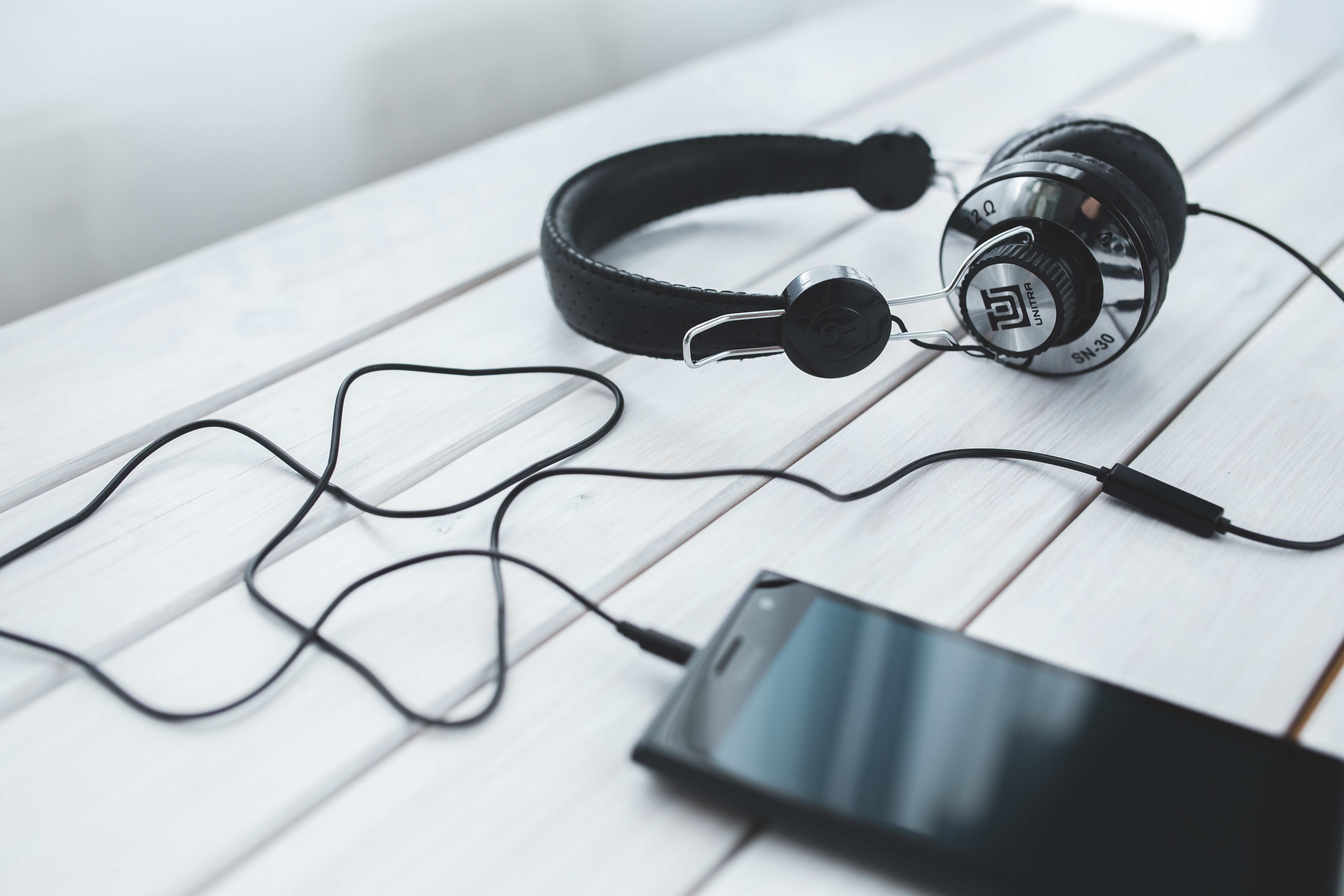 What better way to kick off a weekend than with new music? Fridays are always chock full of the latest songs and albums ready to be the soundtrack to everyone's antics, and here you'll find some of the week's standout releases. Whether you're ready to spin an anticipated song from a favorite artist or just taking a look at what's out there, there's a whole lot of tunes to dive right into. Who knows—maybe you'll find your next obsession.
Charli XCX – Number 1 Angel
It's not everyday that you see a mainstream pop artist drop a mixtape, but Charli XCX has always been known to do things a bit differently. Number 1 Angel is  available for purchase on iTunes, so it's not *really* a mixtape, but it's still 10 brand new Charli songs, recorded over the past few months, ready at our disposal. The reason for it? Her next album is taking longer than expected, so this is her way of making it up to us. After hearing "Lipgloss"… well… apology accepted.
Stargate – "Waterfall"
Even if you don't recognize the name Stargate, you know who they are. Responsible for producing and writing over 30 top ten singles for the likes of Rihanna and Selena Gomez, this production duo decided that they wanted some of the limelight, too. "Waterfall" acts as Stargate's first single as an artist, and man, it's a doozy—especially considering the fact that it features both Sia AND Pink on vocals. It's as good as you'd think, and Stargate should probably make room on their Wikipedia page for all the accolades this track is going to snag.
Lorde – "Liability"
Lorde dropped her comeback single, "Green Light," pretty much out of nowhere, so it's only fitting that her follow-up track follows the same model. "Liability" is a surprise new single from the popstar and the second song we're hearing off her new album, Melodrama. Taking a much more somber tone, "Liability" grabs at the heartstrings and doesn't let go…but if any artist is going to cause us that kind of pain, it kind of deserves to be Lorde.
Vice – "Obsession (feat. Jon Bellion)"
Jon Bellion's been busy making a name for himself all across the country, between selling out headlining tours and capitalizing on his first hit single as a solo artist in "All Time Low." Still, he's finding time to lend some vocals on other songs, too, and "Obsession" just happens to be one of the best songs that he's ever touched. A crack-like chorus mixed with dancey production makes it tough to take this off repeat, so I guess you could call it our next… "Obsession." Heh.
Nicki Minaj – "No Frauds (feat. Drake & Lil Wayne)"
After getting practically decimated by Remy Ma in her diss track released a few weeks back, Nicki Minaj comes back with guns blazing on "No Frauds"—and she's brought some friends along, too. The song is relentless throughout its five minute length, and verses from both Drake and Lil Wayne just help improve its firepower. To make things sweeter, Minaj also drops a couple more songs—"Regret In Your Tears" and "Changed It"—but it's "Frauds" that'll be the one that undoubtedly sets the Internet on fire.
gnash – "i could change ur life"
Everyone's become pretty accustomed to gnash's skills with ballads—the success he's had with recent singles "home" and "i hate u, i love u" speak for themselves. It's about time he drops something a little livelier, don't you think? "i could change ur life" scratches that itch perfectly. It's upbeat, sunny, and great for the summer months coming around the corner. Surely there's more material of this vein to come in the future, but whether he'll ever use capital letters for his song titles remains to be seen.
Hey Violet – "Break My Heart"
It hasn't taken long for Hey Violet to become a legit force in pop-rock. Since releasing the electro-tinged "Guys My Age" last year, the band is back with "Break My Heart," and it's easily their best offering to date. The fresh tune is still full of textbook radio pop— it makes sense, since the same team behind "Guys My Age" co-wrote this, too—but this time there's a little more personality behind it, and it's going to give Hey Violet that identity they need to separate themselves from the rest of the pack going forward.
Sheppard – "Keep Me Crazy"
Sheppard hasn't exactly torn up the charts since their 2014 hit, "Geronimo," but the Australian indie-pop band are far from a one-hit wonder. Over the past couple of months, they've revealed some songs they've had up their sleeves, and it won't be a surprise if one of the tracks catches on sooner or later. "Keep Me Crazy" is the latest gem from the act. With an anthemic chorus coupled with a cooler than ice melody, Sheppard's mastered the art of unapologetic pop that's hard to forget.
Matoma & Magic – "Girl at Coachella (feat. D.R.A.M.)"
In all honesty, it's super surprising that there hasn't been a song with a title like this before. Norwegian DJ extraordinaire links up with "Rude" legends Magic for a breezy ode to Coachella girls in "Girl at Coachella." It's certainly got that California vibe to it, and Magic frontman Nasri Atweh sounds better than ever. With D.R.A.M.'s guest spot, it makes you wonder how in the world this trio ever got together, but something about it just straight up works.
Other new releases:
The Word Alive – "Misery"
New Politics – "One of Us"
X Ambassadors – "Hoping"
alt-J – "3WW"
Sorority Noise – "Disappeared"
PWR BTTM – "Answer My Text"
A Great Big World – "When I Was a Boy"
Fickle Friends – "Hello Hello"
Pitbull & J. Balvin – "Hey Ma (feat. Camila Cabello)"
Nelly Furtado – "Phoenix"
Katelyn Tarver – Tired Eyes EP
James Blunt – "Bartender"
Tags:
Charli XCX
,
Drake
,
Fresh Pressed
,
Gnash
,
hey violet
,
jon bellion
,
Lil Wayne
,
Lorde
,
magic!
,
Matoma
,
new music
,
Nicki Minaj
,
Sheppard
,
Stargate
,
Vice