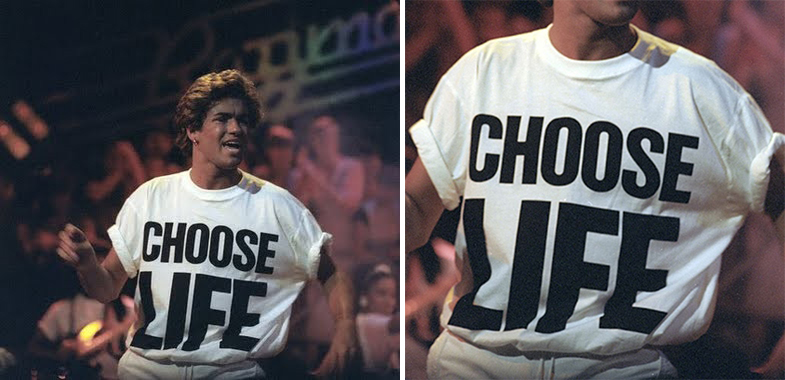 I was in Bahia when Mike left us. Heard the news in Portuguese and cried in my hotel room. It was the first time I had ever cried over a person I had never met but nonetheless meant something to me. When Prince left, I cried about twice as much…I mean, it REALLY hit hard. Mike was the first one to contribute to my identity…he yanked something out of my soul and made me show it to everybody while also showing me how to be ok with it. Prince, once more, did the same thing but twice as drastically…so much so that I stole my mother's eyeliner and tried to wear some to school. I got caught but that was probably my first fuck-it-I'm-gonna-be-who-I'm-gonna-be-and-who-cares-what-people-say moment. I wore eyeliner a couple more times on a couple other occasions, and anyone can come see me if they have any problems with that.
That's how confident Prince showed me how to be.
So Mike showed me my soul, Prince showed me confidence, and although Bowie gets honorable mention…*
*his death was hard on me too, but that's for another post
…there's George Michael.
George helped arrange the soundtrack for my grade school crushes. Mike was an entertainer, Prince was an ArTIsT, George was a SINGER. Pure. And if you've ever had a song truly move you, then you know what a voice like George's is capable of doing to us sentimental fools.
And when you're that young, you imitate your idols…at least I did (clearly). So I bought a lot of hair spray and stuff and at one point landed on the beat up bomber jacket and wavy side swept thing while I navigated who I was and how what I looked like fit into that.
At a party one time, one kid said, "Yo, it's the black George Michael!" as I walked past. And I was so boosted and that moment was a secret benchmark because he's just so gat damn cool and maybe next week, I'll keep the hair but try the eyeliner again…
…and now I'm an adult and eventually came to terms with Mike's absence…after all, we never met…and I'm still kinda fucked up over Prince but done crying about it, and now George Michael left on Christmas. The whole "Curse of 2016" rhetoric is wack superstitious foolishness, but it doesn't take away from the fact that there was a lot of loss for a lot of us out here who would have taken a whole different path had it not been for these guys. And we're forced to pause and reflect on the "What if…" that inevitably leads us to "What happens when…". And it's scary.
So here's what I plan on doing in those scary moments…
I plan to walk directly towards that fear, and for the rest of my life, I'm going to play a lot of Mike and let myself feel what I always feel when I allow myself to feel that way. And Prince's music will give me the feels too, and I'll play a LOT of Prince.
…after I'm done with this George Michael phase.
#ChooseLife
Tags:
#ChooseLife
,
David Bowie
,
George Michael
,
Michael Jackson
,
Prince