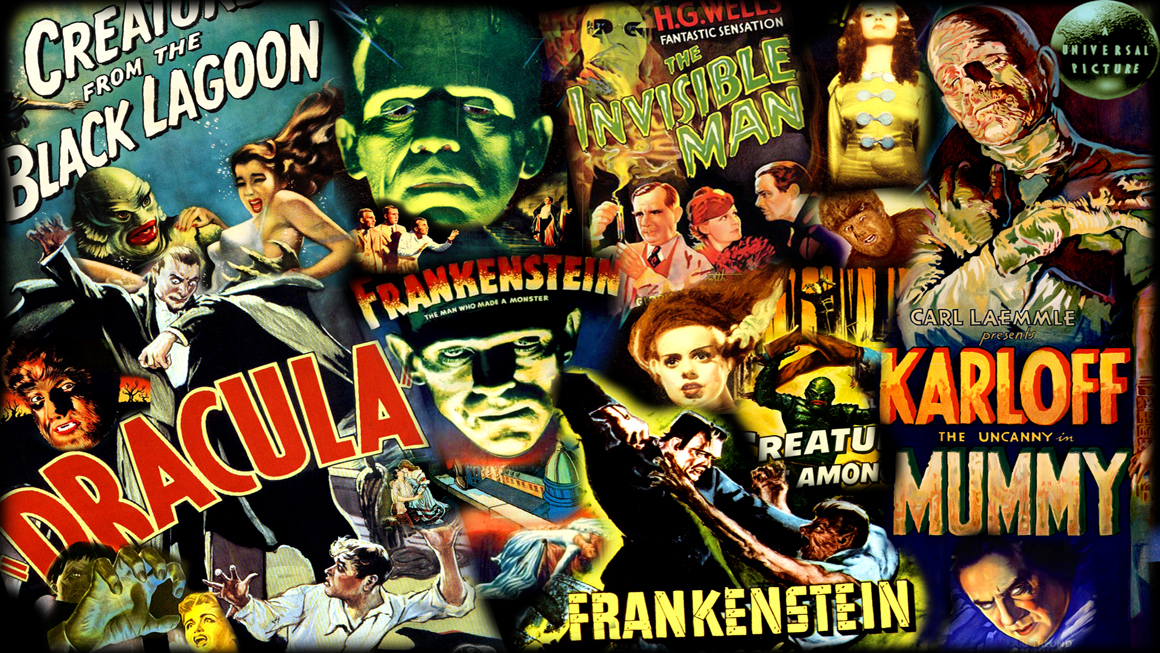 To Universe or not to Universe…
The modern trend for movie franchises has been to create shared "universes" rather than (or as well as) direct sequels. This is a move that has been executed beautifully by Marvel Studios, to the extent that it's being aped elsewhere in the comic, fantasy and horror world.
Recent Tom Cruise film The Mummy, a commercial and critical flop, was meant to be a jumping off point for a "Universal Monsters" universe, involving Dracula, Frankenstein, Bride of Frankenstein, the Creature from the Black Lagoon, and more. The fact that Cruise's film was so horribly-received has apparently put the entire concept in jeopardy. The Bride of Frankenstein is scheduled to be next, but it's on hold.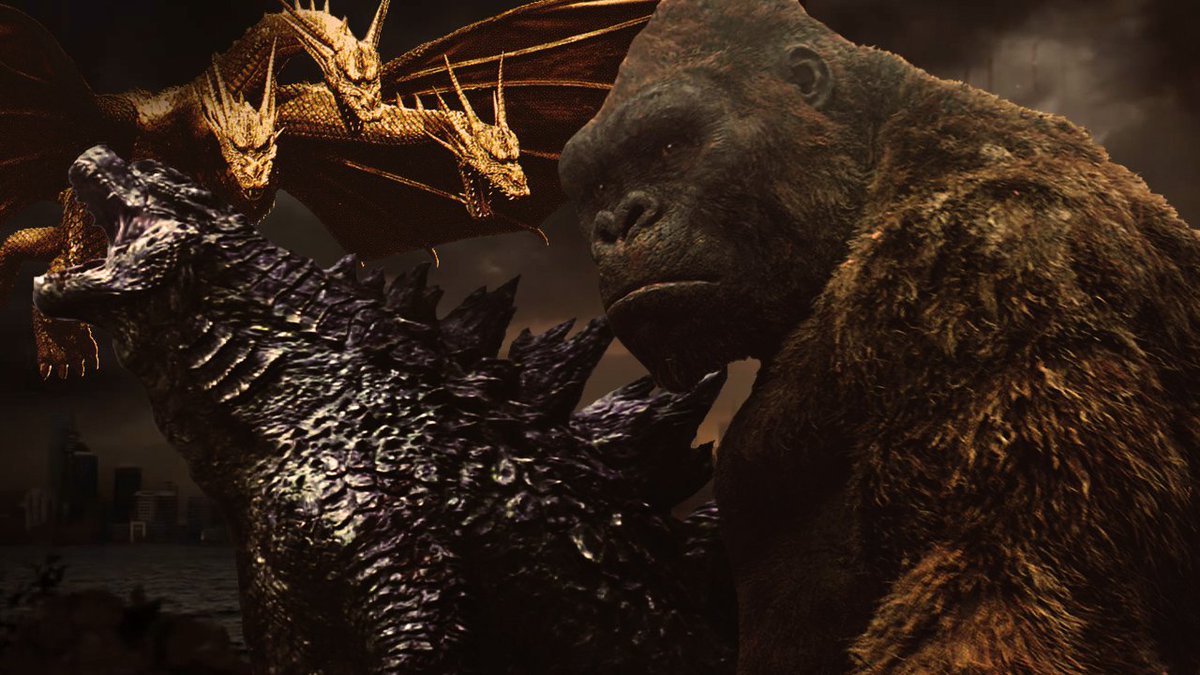 Monsterverse…
Then there's the fact that the recent Godzilla and Kong: Skull Island movies are connected, and the two giant beasts are scheduled to square off against each other at some point. Whether any other traditionally unrelated big monsters are going to appear in that universe remains to be seen, but the after-credits scene at the end of Kong: Skull Island hinted at some of the fan-favorite Godzilla allies and adversaries that we are going to be seeing, including Mothra, Rodan, and King Ghidorah.
Execution is everything, and as absolutely underwhelming as the Universal Universe appears to be, the Monsterverse seems to be exciting everyone. But why is that? It could be because those who enjoy movies about giant monster smashing shit up (and I'm one of them) are more than happy to see a greater number of monsters smashing shit up. Plot is secondary. But shoehorning storied characters like Dracula and the Phantom of the Opera together feels unnatural. The first movie being such a dud has completely destroyed any good feeling that previously existed about the project.

Battle of the (other) giants…
Marvel have played this beautifully from day one, while its main rivals, DC, have struggled. In tying together the TV shows Agents of SHIELD, Netflix's Daredevil, Jessica Jones, Luke Cage, Iron Fist, and The Defenders, among others, into the Marvel Cinematic Universe, they were able to create something bigger, really without lifting a finger. We know that Phil Coulson of SHIELD exists in the Avengers universe because he was in the early movies.
We know that the Defenders do, because of the occasional reference to the "event in New York," or "the big green guy." But Marvel has set it up so that the interaction can be minimal or nonexistent between characters. The Punisher doesn't have to bump into Rocket Raccoon, but there's something really awesome about knowing that, if the right circumstances played out, they could meet.
As a result, what DC seems to be viewing as the biggest problem with a shared universe is its biggest asset. You have way more flexibility to do whatever you want with the characters. In real terms, a universe is vast, and we only meet a fraction of the other beings in a lifetime. When you consider that the Marvel universe includes other planets and dimensions, there's really no reason to believe that one character's arc will be massively affected by another's. But, if they want to grab Daredevil, Coulson or Ghost Rider and use them as a cameo in a forthcoming movie, they can. That's just fun.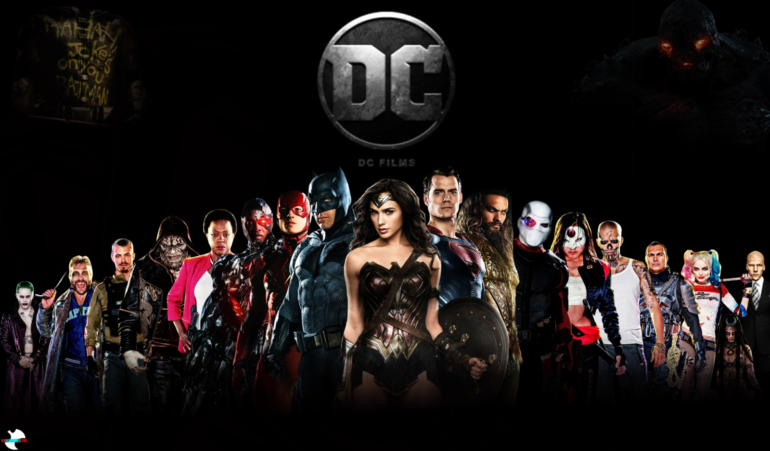 Is there any Justice…
DC has struggled, partly because they didn't have a plan from the start. They had several movies and CW shows, and they tried to make it work. Even so, they all seemed to be over-thinking it. There's no reason, no reason at all, that the Arrow, Flash, Legends of Tomorrow and Supergirl shows couldn't have existed in the same universe as the current Justice League crew. Instead, they cast two Flash's and two Supermen, and blew the whole thing to crap.
And now DC is panicking and has announced that they'll be focusing less on the universe and more on individual stories, forgetting that those things don't have to be mutually exclusive—despite the fact that Marvel has offered a blueprint. We don't as yet know how forthcoming Shazam, Batgirl, and Justice League Dark (Constantine, Swamp Thing, etc) movies will fit in with the larger universe, but the signs aren't good.
Personally, it's a shame because I've always been a DC guy. The characters have just always been more fun for me, with Batman my all time favorite. At his best, Batman is dark and brooding and, in the Joker, he has the best, most terrifying villain in comic book history. The tone of DC movies such as Man of Steel, Suicide Squad and Justice League—that dark, film noir vibe, is far more up my alley than the bright, cheery and colorful Guardians of the Galaxy and Ant-Man. Even if the writing isn't as full.
Conversely, Marvel has nailed a wonderful tone with the Netflix shows, while DC's CW shows sail a little too close to the old days of Smallville in being a bit soap opera-ish. One has to wonder if there an "Infinite Earths" storyline on the way. After all, DC big cheese Geoff Johns has a history of writing excellent retro-continuity in the comic books for Flash and Green Lantern in particular. A storyline which established DC Extended Universe (DCEU) as Earth-1 and DCTV as Earth 2 would allow for forthcoming crossovers.
If Marvel can "borrow" Spider-Man from Sony, while that studio builds its own Spidey-verse, anything's possible.
Make it happen.
—
"Callwood at the Cooler" is a bi-weekly column which will see me waxing lyrical about events in the news, pop culture and the etc. Sometimes it'll be light, other times not-so when the rant/monolog demands. The subject matter will vary dramatically so expect anything and keep coming back.
Tags:
Agents of SHIELD
,
Arrow
,
Avengers
,
Bride of Frankenstein
,
Callwood at the Cooler
,
Daredevil
,
dc
,
DCEU
,
Dracula
,
Flash
,
Frankenstein
,
Godzilla
,
Iron Fist
,
Jessica Jones
,
Justice League
,
Kong: Skull Island
,
Legend's of Tomorrow
,
Luke Cage
,
MARVEL
,
Marvel Cinematic Universe
,
Netflix
,
Supergirl
,
the Creature from the Black Lagoon
,
The Defenders
,
The Mummy
,
The Punisher