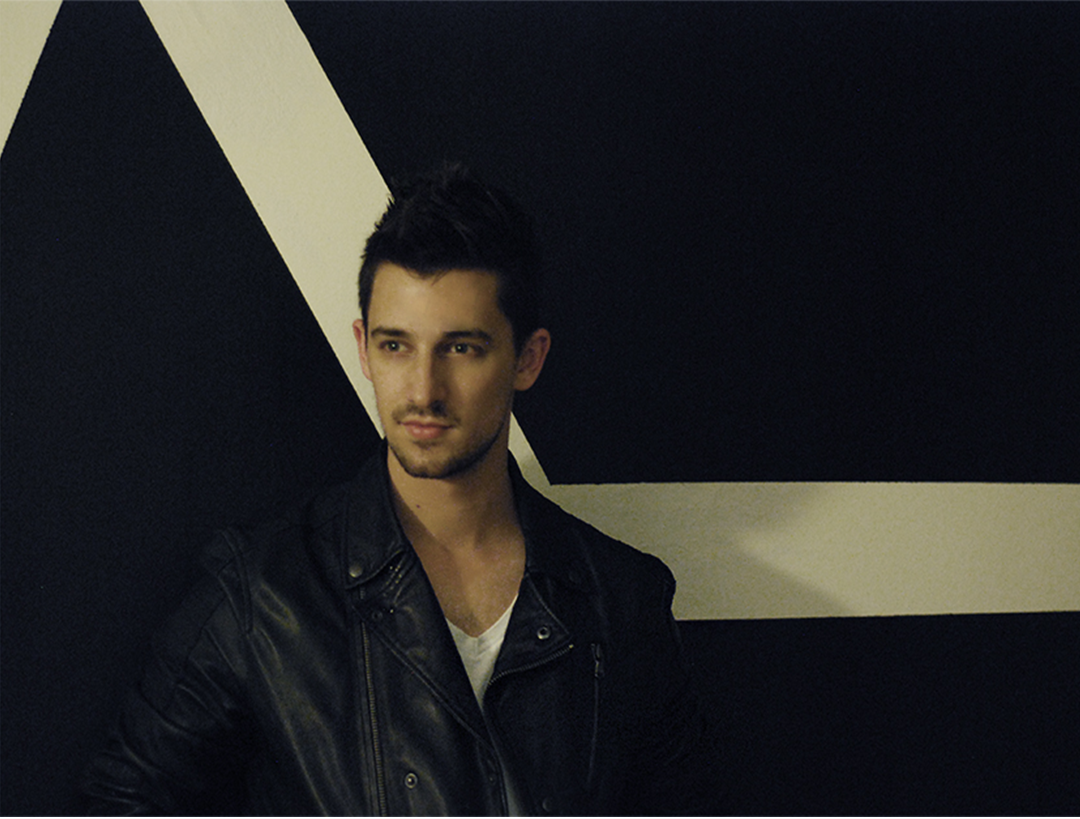 If the pop-rock music scene was a high school, Matt Berman would be the super cool new kid who charms students and teachers alike within his first week. With his laid-back New Yorker accent and ready laugh, Berman is more than happy to talk about his latest project, Monroe. They've recently put out their debut, The Streetlight EP—six summery pop-rock jams that are full of heart.
"I knew I wanted to write a record," says Berman. "I've written singles here and there [but] I just had a feeling I needed to write a record with life experience. The best way to express a lot of emotions and tell my story is through music and it was just time, I could feel it." He laughs and continues. "The last record I wrote was at the beginning of college and that was all well and good but I've come a long way."
"One of my good friends [called it] a snapshot in time of where you are. Everyone grows and goes through a lot experiences…good, bad, and different. I wanted to show everyone where I am now."
"The best way to express a lot of emotions and tell my story is through music and it was just time, I could feel it."
Berman has been playing music for nearly his whole life. He learned the violin at a young age, and eventually his mother offered him the choice between a saxophone or a guitar. "I was over the violin, I started playing sax," he laughs. "I played in the junior jazz band, went to LaGuardia Arts for music, did the whole jazz thing…and started singing." He began exploring his talents as a writer and singer in his last year of high school before starting college. "I had a band back in college that was fun but it wasn't serious."
When he decided to take his musical career to the next step and actually record something with the intention to release it, he made sure not to do it alone. "I got my heavy-hitter musician friends together and then started writing the music for this album. It's been a long time in the making—I'm excited for it. It's only six songs, but there's more to come. Dipping our toes in the water with an EP was the way for me to go right now."
Of course, Monroe is just getting started and Berman already has big plans. "We're planning a full length," he teases. "I'd like to do another music video for this EP…[but] we're focusing on touring while finishing the record. I'm currently in talks with a few major bands to go on tour and open for them."
Even though Monroe is a fairly new band, Berman has a ton of experience with industry experts already. As a solo artist, he played saxophone and keys for Brandon Flowers—"I would definitely love to tour with my friends in The Killers", he says—and his partner-in-crime when starting Monroe was multi-instrumentalist Jake Owen of Augustana. "I'm fortunate enough to have made friends with a bunch of amazing bands that we've been on tour with. [Monroe's] personnel moves around a lot," says Berman, stating that, while there are always 5-6 members of the band, they're all part of multiple creative projects, "But Jake and I are the core of the band."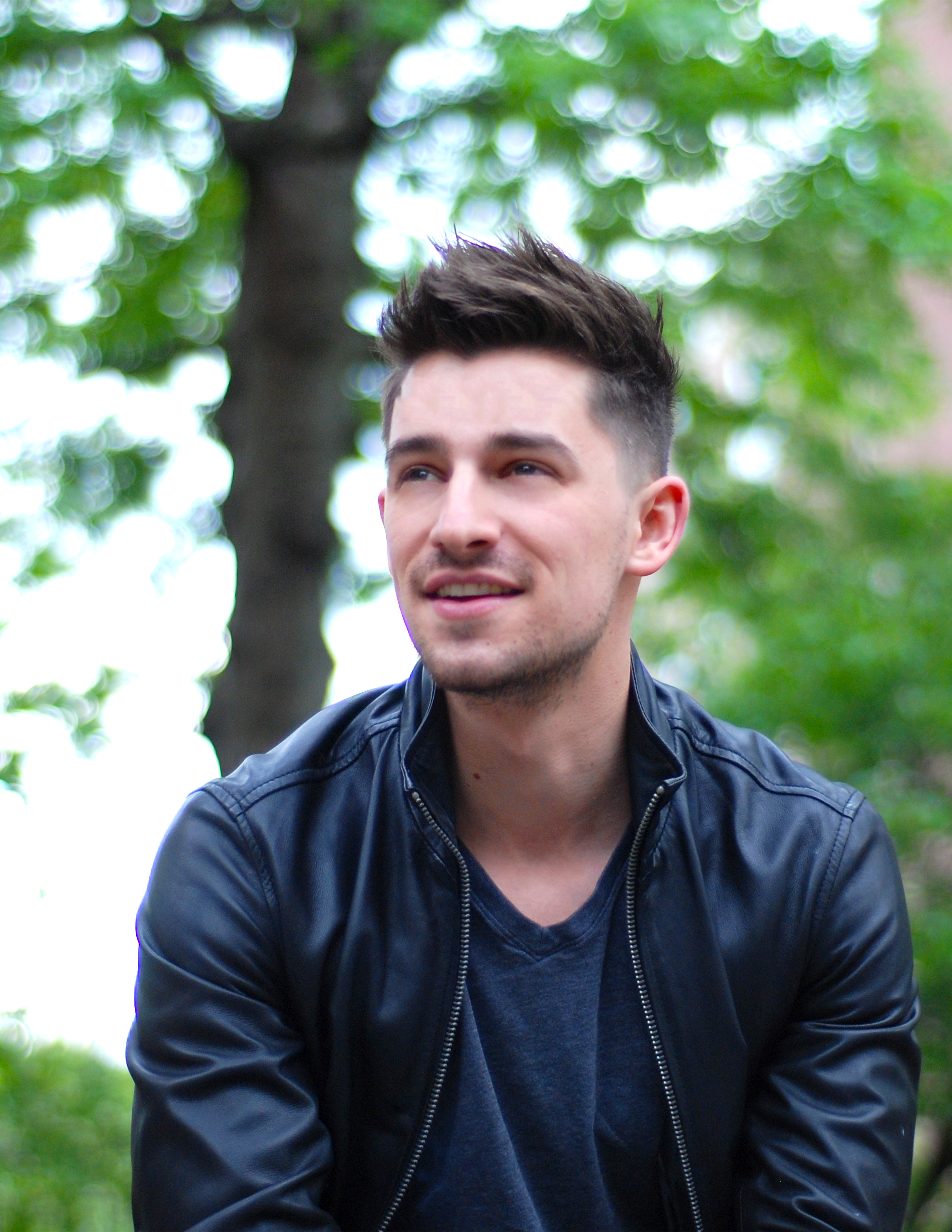 When I ask Berman what he wants people to take away from Monroe, he immediately jokes, "I want them to think we're all sexy men and to set the bar low!" before giving a more serious answer. "I almost prefer that people don't know anything about us before going into the EP—then you can interpret [the songs] any which way you want, there's no right or wrong." But that doesn't mean he's not ambitious: "Monroe is an extension of me. I want it to be an all-encompassing experience, a lifestyle brand. I want it to mean something to people."
One way he hopes to appeal to people is through his lyrics. Berman draws a lot of inspiration from the bands he grew up listening to during the nineties. "I'd love to tour with Counting Crows because they're amazing, but Rob Thomas stole them already!" he laughs. "But Adam Duritz …his lyrics are ridiculously good and that's a huge influence."
"My stuff is a little more 'mainstream'. It's hard to strike a balance between lyrics that are meaningful but still have that mainstream accessibility. A lot of bands have their hit songs, and it's good, and the fans like it, but I don't want any throwaway songs. In jazz, everything is there for a reason. Because of my jazz background, I'm really focused on why everything is there—really cool progressions and augmented chords, different colors and textures—I don't want any filler lyrics or filler songs."
"All those bands like Oasis, Matchbox 20, Counting Crows, Hosier, The Killers…all these guys have this kind of vibe where there's a lot of great writing involved, but it's also really accessible," he enthuses. "A lot of songs now are super produced and techno-y. I want to make music that's catchy but accessible, to provide you with some substance, something to connect with. You want to reach a large audience, but at the same time, you have to be true to who you are and what you want to write…you have to be satisfied."
"Monroe is an extension of me. I want it to be an all-encompassing experience, a lifestyle brand. I want it to mean something to people."
"It's hard to balance because you want to make a living, but at the same time, you have to be completely honest with yourself."
As if this passionate entreaty to "do what you love, love what you do" isn't enough to endear Matt Berman to the pop-rock scene, his philanthropic side is heart-warming. A little while ago, Monroe played a show in New York City with proceeds donated to the Hungerford School, a school for children with autism and other disabilities. Berman is clearly thrilled to be giving back to the community is some way and does whatever he can to promote awareness and education. "Children with disabilities don't have a lot of opportunities," he says. "But Hungerford gives them the complete high school experience—some of the higher functioning students even get into college. They're brought out to places of business so that they can interact with other people and learn not to be ashamed [of their disability]."
"We take our lives for granted," he adds. "We have to learn to be grateful for what we have." He then jokes that his dream is to be "filthy rich so I can start my own company and give everyone jobs."
Even if Berman doesn't become filthy rich, and can never achieve his dream of touring with Amy Winehouse (for obvious reasons), he's well on his way to leaving a mark on the scene. The word "genuine" gets thrown around a lot when talking about musicians that live just outside of the mainstream circle but Berman is the real deal; enthusiasm and talent will take him far.
Tags:
Matt Berman
,
Monroe
,
The Streetlight EP