Music, Tour, Music, Tour: The Glamorous Life of Lydia
By Sam Devotta | June 15, 2016 at 2:00 PM
"You put so much of yourself into something and you don't know what's going to happen, but people seem to be liking it."
Being backstage isn't as glamorous as you probably think—if you're in a band. There are no (visible) signs of partying, and they don't all hang out together all the time. Yet there's a buzz of anticipation, especially when you're conducting an interview, even if it's in a cramped room at the top of a dingy set of stairs—like the one where I catch up with Lydia before their sold out show with headliner PVRIS in Toronto. Sprawled across a tiny couch are singer Leighton Antelman, keyboardist Matt Keller, and guitarist Justin Camacho, and I perch on a suitcase doubling as a doorstopper, surrounded by the band's gear. The room is so hot my glasses fog up, and the air has a pervasive stench of smoke (and, to be honest, years of sweat), but the guys are relaxed and happy to be in Canada again: Camacho gushes about the turtles he saw in the park across the street; Antelman lists Toronto as one of his top three favorite North American cities; and Keller jokes that the border crossing was "minimally invasive".
The last time they talked to idobi, they were gearing up for the release of their then-unnamed fifth studio album. That album, Run Wild, was released in September last year, and the response so far has been great. "You put so much of yourself into something and you don't know what's going to happen, but people seem to be liking it," says Keller. "It was released two or three days into the [Run Wild headlining] tour and people started singing along more and more…it was a good feeling."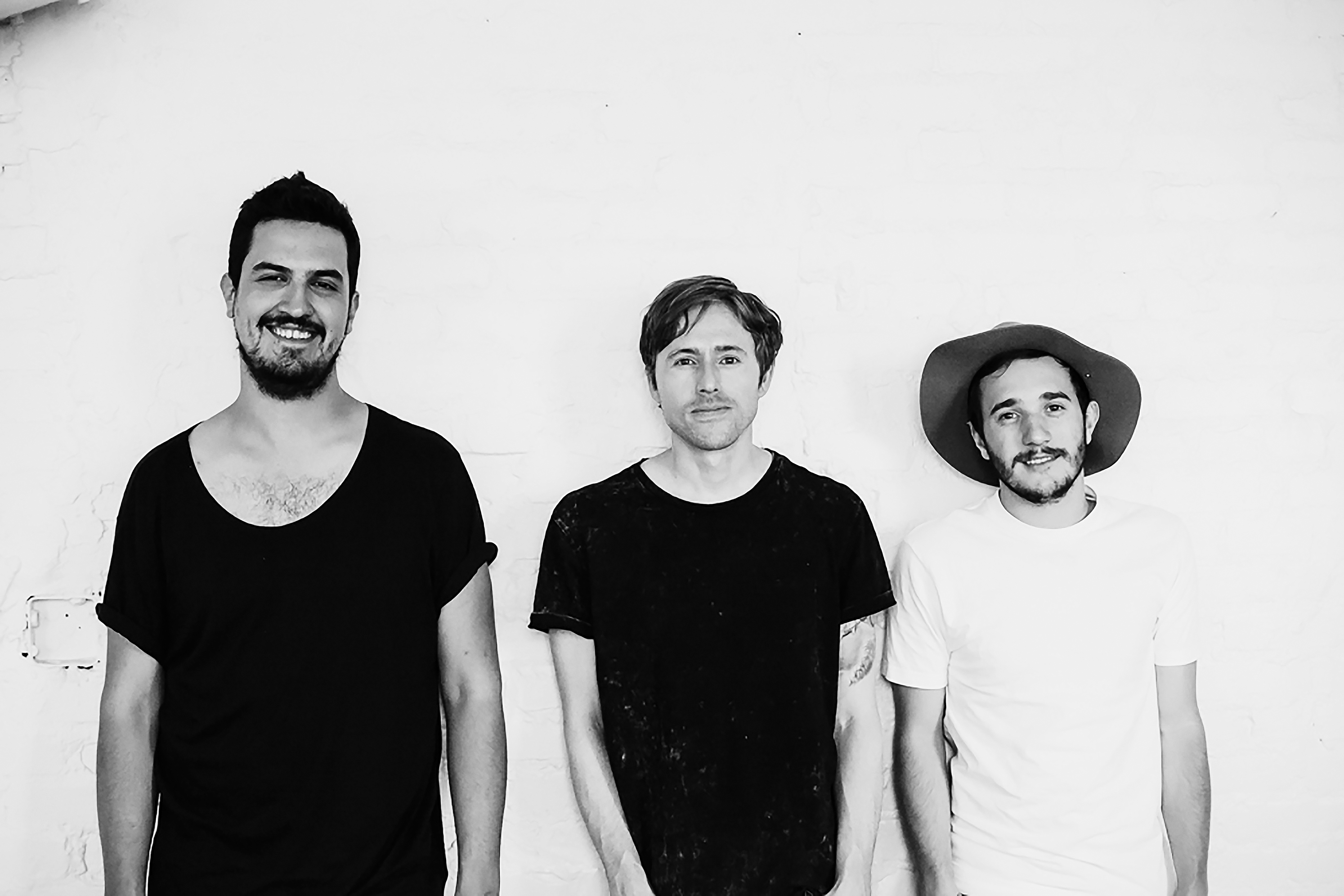 For a band that can pull off a successful headlining run, I wonder if it's weird for them to once more be listed as a supporting band, but they don't seem to mind. "Alex [Babinski, PVRIS's guitarist] has been listening to us for a long time," explains Camacho when I ask how they ended up on this tour. "When [PVRIS] first came out…a mutual friend [Nick Santino] suggested we take them out on a headliner…". "I didn't even know that," Antelman interrupts, and the other two laugh. "I was eating a turkey sandwich," Keller recalls with a smile, "And [Nick] was like 'Take these guys out on tour' and I was like 'I think they're going to be taking us if they keep doing what they're doing!'". Touring with a band outside of their usual genre is a good way for them to reach a new audience since the majority of PVRIS fans "don't know who we are," says Camacho. I mention that I first started listening to Lydia after seeing them open for The Maine a few years ago, and it's the same idea: people who come in to see PVRIS often end up picking up a Lydia t-shirt or CD, and just like that, the band has a host of new fans eager to discover their music. The guys usually hang out in the venue after their set and are always pleasantly surprised—and humbled—when they find people who had never heard of them an hour ago waiting in line to meet them.
Along with connecting them with new people, the tour's been treating them well. One of the highlights was a "really cool 24 hours" in Minneapolis where they got into a sold-out Dave Chappelle show for free, followed by a Chicago Cubs game the next day before ending the night at the House of Blues. "We should do that more often," says Antelman, as Camacho reflects on how they're usually like "old men" who don't go out post-show. Another memorable experience was playing Bunbury Festival in Ohio on June 3rd. "We basically opened for The Killers!" says Keller, pointing out that Lydia played the same stage as the Vegas rockers. Playing the festival was a rush—both literally and figuratively—as the band arrived at the venue with only a few minutes to set up before they were expected onstage, but sticking around to watch The Killers cover "Can't Help Falling in Love" while fireworks went off in the background made the chaos worthwhile.
They're still just as congenial onstage as they were during the interview, but, away from the ratty couch, standing behind their instruments, you can start to see the glamorous side of a musician's life: the ability to share your passion and creativity with an appreciative audience every night.
After all that excitement and with only a few days left of this tour, the band is most looking forward to a little bit of rest. "I'll sleep for a day and then start working on another record or at least working on the songs we already have," says Keller. Each band member has their own mini in-house studio where they work on music separately before getting into the same room and putting it all together. "It's a cool back and forth: music, tour, music, tour," says Antelman. "The only things we're good at…if we're even good at them," adds Camacho with a laugh. "Sometimes I write some stuff and I'm like "whoa, that's awful". Or you go back the next day and listen to it, you're like 'what the hell was I thinking?'," continues Antelman, who admits that the creative process often starts with just "gibberish" before it all starts coming together.
For Run Wild, they worked with two producers: Colby Wedgeworth (who produced 2013's Devil) and Aaron Marsh (of Copeland), and the two couldn't be more different "in every way: as producers, as people, as human beings walking the face of the earth," Keller says. "Colby's all about just laying down the pop and with Aaron, pop's almost a bad word and we kinda fall in the middle." They loved the experience, but have no concrete plans on what direction they'll take the next time they seriously start plotting out a new Lydia record. In the meantime, Antelman predicts that he'll release something as his side project, The Cinema, in 2017, and Camacho hints that the band will be back on the road this fall.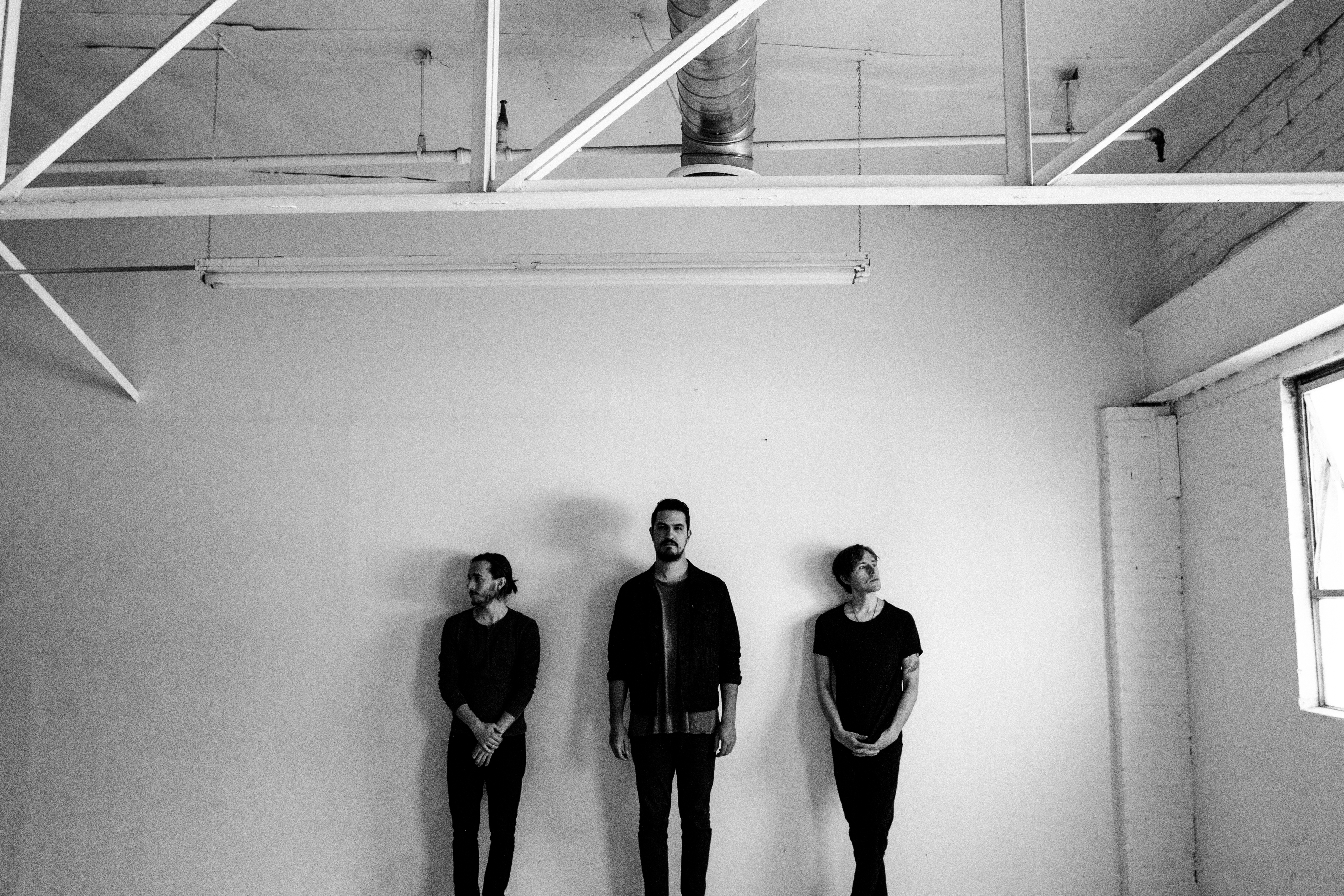 Their set—the third of the night, after Polyenso and Cruisr—is a tight half hour. They play a handful of tracks from Run Wild, including single "Past Life", which they all have fun with, plus a couple of songs from Devil and "Hospital" from 2008's Illuminate, their breakthrough album. Despite the band's convictions that most of the audience doesn't know who they are, it seems that at least a quarter of the crowd is familiar with them. Everyone else is responsive, enthusiastically clapping and bopping along, and I even spot PVRIS bassist Brian MacDonald taking in their polished performance from beside the bar.
It's bizarre to think that those three skilled dudes playing to 1300 people are the same ones I was sitting knee-to-knee with in the cramped backstage room only an hour ago. They're still just as congenial onstage as they were during the interview, but, away from the ratty couch, standing behind their instruments, you can start to see the glamorous side of a musician's life: the ability to share your passion and creativity with an appreciative audience every night. Lydia clearly loves what they're doing, and Keller sums up the band's genuine gratitude for the attention they're getting: "To the old fans who've been with us for years…so freaking cool, we appreciate it so much. And to the new fans…it's just as freaking cool." "You go ahead and let the people of Toronto know that Lydia loves them," laughs Camacho.