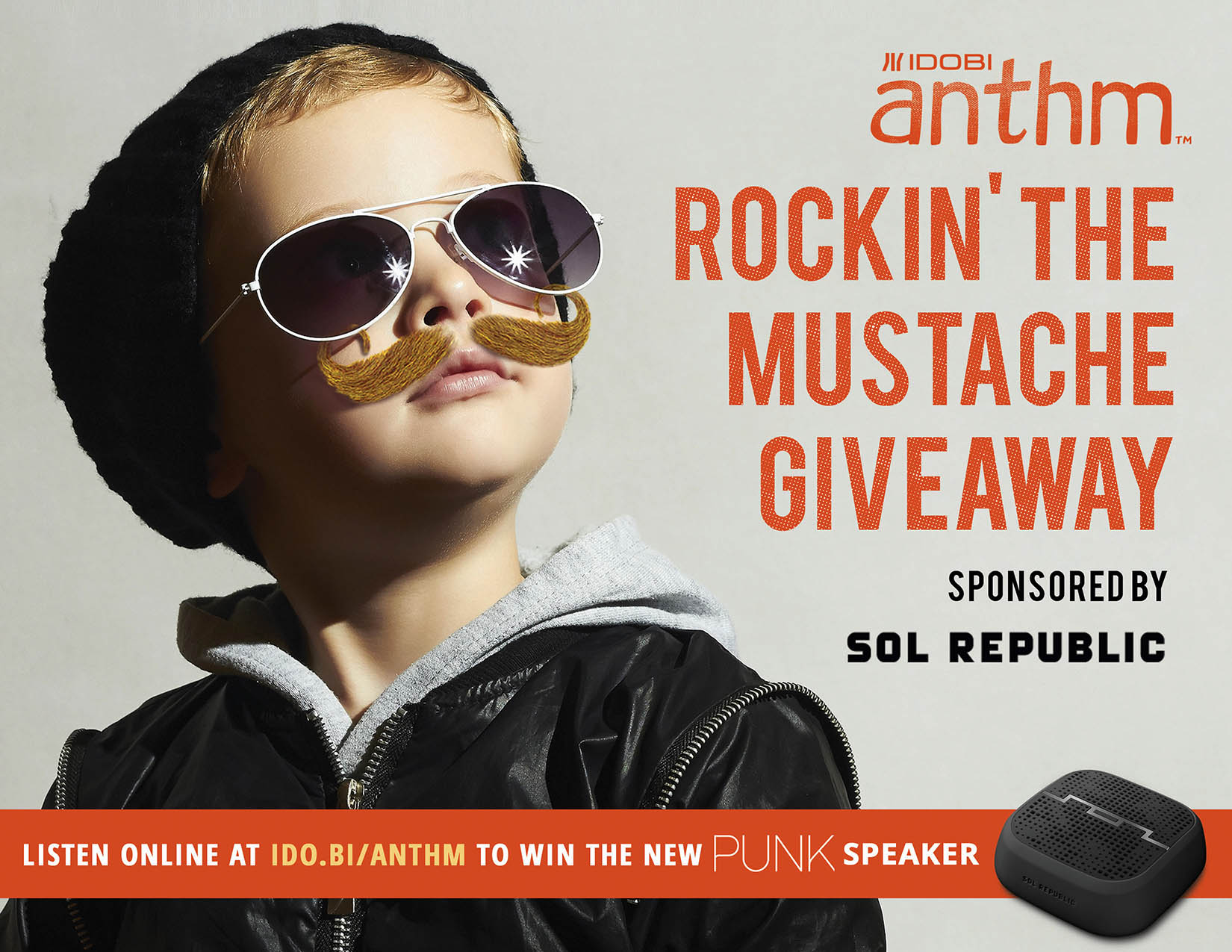 We mustache you a question (or three): Love music? Love free stuff? Love being on the move? Then listen up! It's time to do it now and do it indie style, only on idobi Anthm. To celebrate the launch of our brand new station, we've teamed up with SOL REPUBLIC to give away seven PUNK speakers, because they're just like our listeners: "Loud. Tough. Social." That's right–one for every day of the week–it's seven days of indie rock and fearless sound.
idobi Anthm is the new epicenter of indie and this is your chance to broadcast directly from the source. Just one of these PUNK speakers is enough to keep you jamming along to Anthm's playlist–they're tough, loud, and completely kickass. Oh, and PUNK comes in seven different colors, so there's one to match every personality.
She got a mustache!
This isn't a drill. All you need to do to win one of these sweet sweet music blasters is:
Listen to idobi Anthm at http://ido.bi/anthm
Follow @idobianthm and tweet us with the name of any song and artist you hear. Don't forget to add the hashtag #RockinTheMustache!
If you want, you can enter once per hour for every hour in the day. 1pm, 2am, 3pm, midnight. Go crazy.
One tweet per day will win! It's that simple. And hey, you get to jam to some sick tunes in the meantime–there's no downside, it's all win.
The giveaway will kick off on December 1st and run all week, ending December 7th, so don't stop listening. To enter you must live in the US or Canada. Entrants may play as often as they like but will only eligible for one prize. For terms and conditions, go here.
So good luck, get ready, and tune in.
Tags:
Anthm
,
SOL REPUBLIC