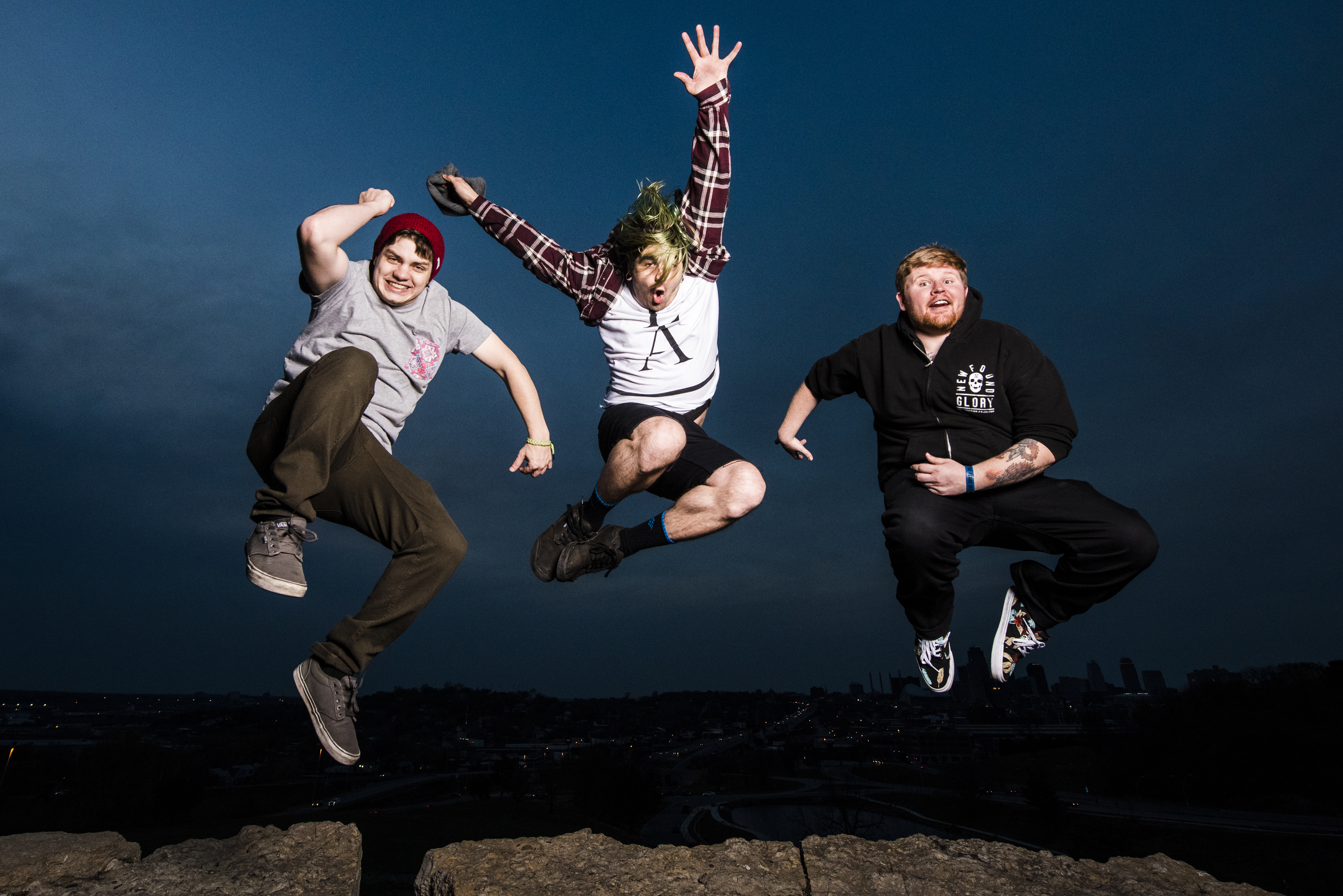 When we heard Mime Game's single "Burn" featuring Chris Conley of Saves The Day, we thought there was no way the band could top themselves—and we were wrong. Today, we're premiering yet another track from the group that totally lives up to its title, "Fire".
"'Fire' is a song about addiction, first and foremost, and the effects it can have on relationships. There's a lot of imagery pertaining to the waiting game people play when they need a substance to function; walking around catatonic until they get their fix or basing their friendships and their identities off the plug for the drugs and what they've gotta do to get it…
If you're into solid alternative rock, or just good music in general, you'll find Mime Game quickly rising to the top of your list of favorite bands. Formed by Josephine Collective singer and lyricist, Dillon DeVoe, and filled out by Kevin Mears and TJ Murphy, they're ready to unleash their infectious sound, and make us all fall in love.
…The lasting message for me and from me is, 'I don't want to go there with you.' If you're asking me to pull the trigger on myself because misery loves company, you are asking the wrong guy. I'm not someone who is unsympathetic to the struggle of addiction, but I also don't have time to pour energy into helping someone who doesn't truly want help and probably just views me as someone they can use…
Check out "Fire" below, and then watch out for their upcoming album The Upswing, to be released on March 24th. You're not gonna want to miss this one, so you might as well pre-order it here.
…I tend to juxtapose grim or heavy subject matter with catchy music—it makes a bitter pill easier to swallow—so with that being said, this song is actually not as somber as it might seem. I always hope a little insight and a chance to dance gives people some time to shake loose and maybe have a revelation in the process." – Dillon Devoe
Tags:
Fire
,
Mime Game
,
The Upswing