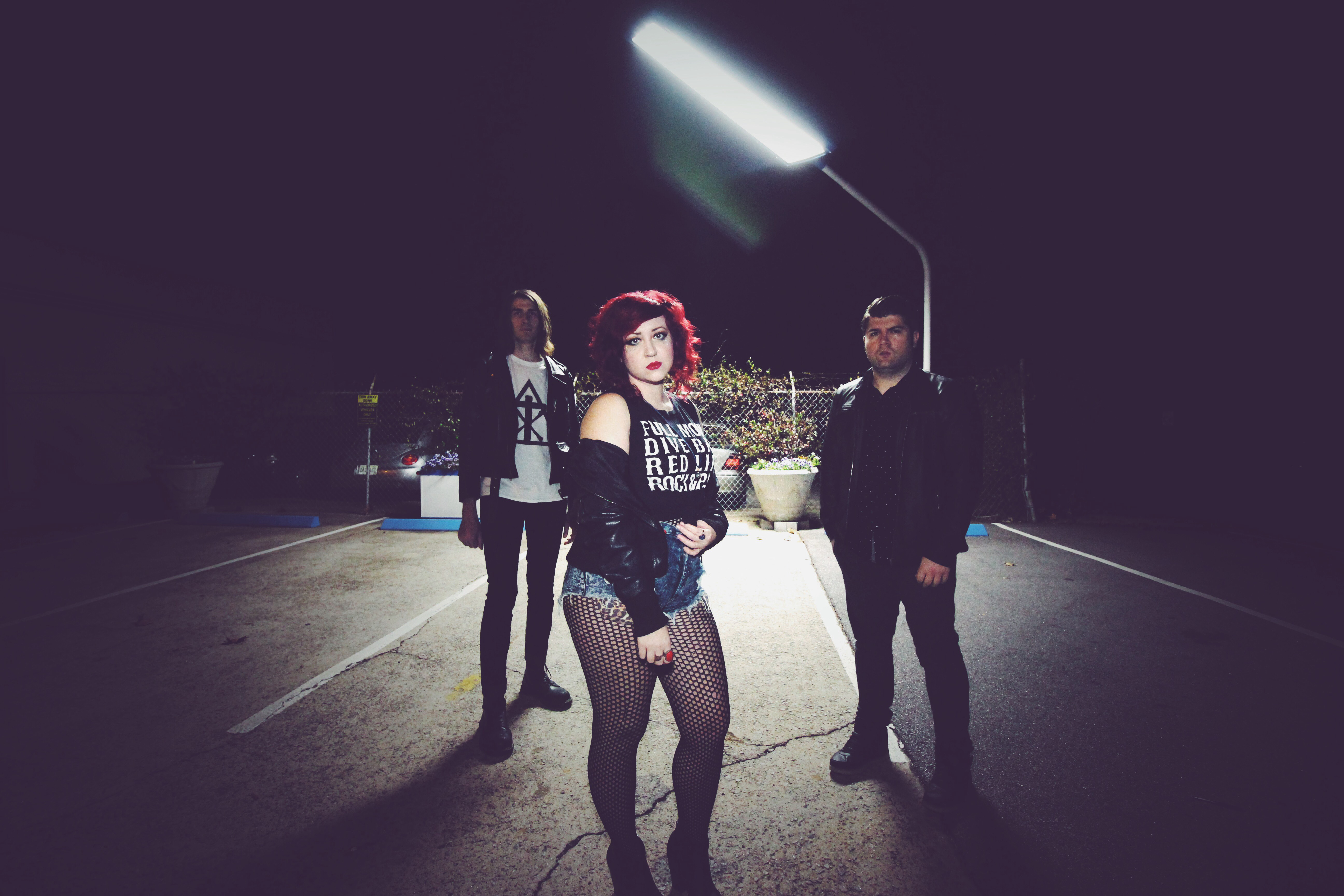 Depending where you live, night swimming might not be a good idea this time of year—Glass Mansions' "NIGHTSWIMMING", on the other hand, is a great idea during any season. The South Carolina band is ready to unveil a music video for the dynamite track, and we have the first look below.
"It's difficult to pinpoint the feelings attached with nostalgia and the wake of introspection it leaves – but we did our best to capture that bittersweetness in this new music video.  We purposely filmed at two locations that carried the vibe of the song – an abandoned mall and a deserted rooftop hotel pool – with virtually no adjustment to our surroundings."
The trio, comprised of vocalist Jayna Doyle, keyboardist Blake Arambula, and guitarist Patrick Beardsley, have the electronic/alternative pop sound you've been looking for, and if the beginning of their career shows us anything, it's that we're going to hearing a lot more from them.
"I think our songwriting has evolved a great deal lately and we wanted to take the chance to show our fans a more personal, serious side to the band matched by this music video's more vulnerable, cinematic visual.  Big thanks to Shae Winston for equally capturing both the live show energy and self-reflection behind 'NIGHTSWIMMING.'"
You can check out "NIGHTSWIMMING" exclusively below, and let us know what you think on Twitter!
"In the filming of NIGHTSWIMMING, we wanted to capture the nostalgic feeling that the song conveyed. Having grown up in a small, touristy beach town, I have fond memories of the adrenaline rush that came with sneaking into hotel pools after hours and being strangely comforted by these wild moments of not knowing. As people get older, you think you're getting closer to having everything figured out when all you really want is to turn around and chase that feeling of not knowing what comes next."
Tags:
Glass Mansions
,
NIGHTSWIMMING