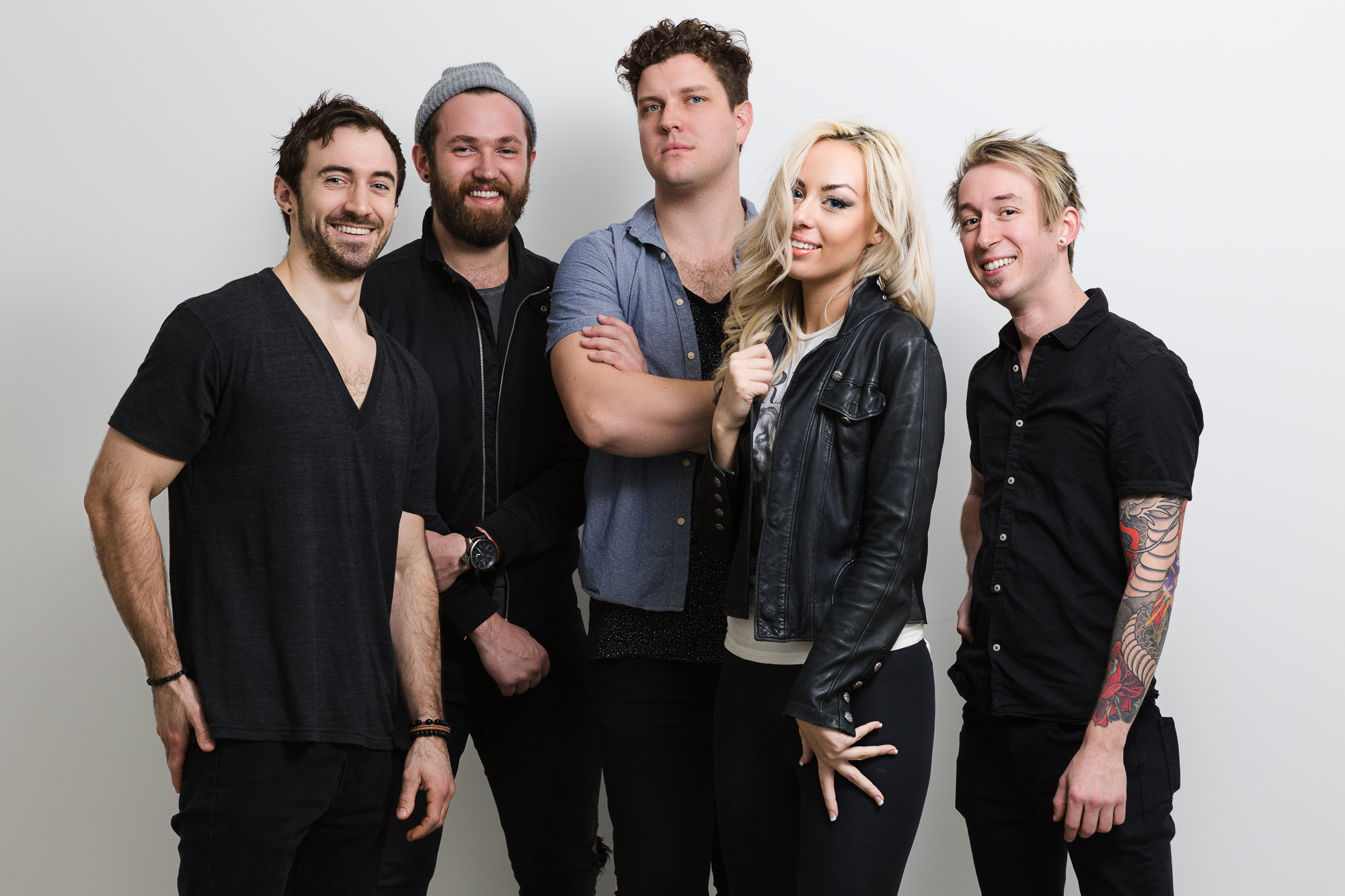 This is not a drill: We're one week away from a brand new album by PJKTS. We literally can't wait to fall in love with the self titled collection, and we know you can't either, so we're sharing an unheard song exclusively below.
"'California State' was one of the first songs written for the record. It examines the romance of Hollywood fame, superficial behavior as a subtext of a plastic culture and how the world views celebrities and the citizens who eat it up."
Comprised of James Mason (The Vantage, Safety Word Orange), Emily Dickinson, Jonny Vesely, Miles Franco, and Michael Diguglielmo, the Los Angeles indie pop group is ready to take you away to a "California state of mind" you'll never want to leave.  Also known as Paper Jackets, they've been honing their skills to deliver a sound that's nothing if not addicting.
"The line 'I want to burn you just like matches, cover you in plastic, like a California queen' is a metaphor for the Hollywood condition and serves as a lyrical resting place for all the fallen stars." – James Mason (vocalist)
Give the song a listen below, and mark February 10th on your calendar as the day you buy your new favorite album.


Tags:
California State
,
PJKTS