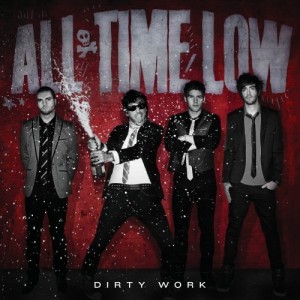 All Time Low's latest effort, Dirty Work comes out June 7, 2011 on Interscope/Hopeless Records.
I met the band just over five years ago at Sonar, a gritty Baltimore club where they played with Underscore (whose singer at the time — Matt Flyzik – would later become their tour manager). They rocked the 300 capacity room, and I immediately saw their potential. Singer Alex Gaskarth possessed a natural charisma that most frontmen can only dream about, while sidekick Jack Barakat overcompensated for his internal insecurity and played to the adoration of the crowd.
The band was recording Put Up Or Shut Up — an EP that five months later would put them on the map and launch their incipient career. It was a humble beginning, and dreams of rock stardom were, at the same time, elusive and attainable.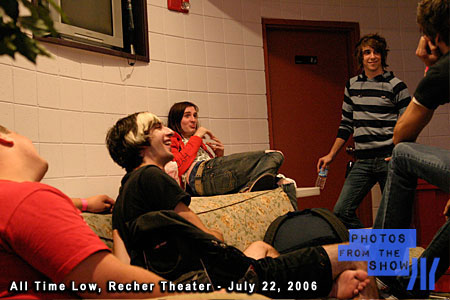 Their subsequent full-length, So Wrong, It's Right in 2007 and their follow-up, Nothing Personal in 2009 brought the band to the industry's attention.
Good Charlotte, Sum 41 and Simple Plan followed Blink-182 and Green Day, taking the reins of the pop-punk revolution at the beginning of the century. Fall Out Boy carried the flag into the latter half of the decade. From the industry's point of view, All Time Low seemed the heir-apparent; poised to fly the pop-rock banner in the new decade.
The band's image is edgy, yet safe. Bad boys who are not too bad. With the right PR – and a little push – All Time Low could be top 40 radio hit makers.
Well, that was the plan.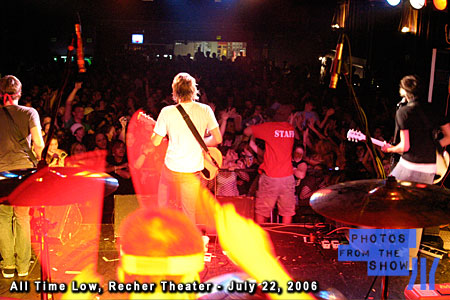 Somewhere along the line the band lost their way. Dirty Work is an album that never should've seen the light of day. Gaskarth's rich vocals are buried in an auto-tuned mess. The music shows off Gaskarth and Barakat's growth and development as a songwriters — except that most of the tracks on this album should've been experiments that they lock away and refuse to let anyone hear.
While stadium anthem "Just The Way I'm Not" shows the band's technical proficiency, the Fall Out Boy-inspired "Return The Favor" fails as it highlights that – though Gaskarth is good – he is no Patrick Stump. And while "That Girl" is Bieber-worthy, Justin Bieber is a better overall musician, and the band is just too old to try to pull off that song.
This experiment went wildly out of control. The album lacks overall direction and cohesiveness. I could forgive the album if it were collection of radio hits, but I can't imagine any program director that would put most, if any, of these tracks on their playlist – except possibly to repay a favor.
The guys in All Time Low are good musicians. You can't tell from this album though. The band still puts on a great live show, and maybe these songs will sound better live. Hopefully they'll be able to weather the storm.
The band recently completed a tour with Yellowcard. They might want to ask them how forgiving the industry can be.  (2.0/5.0)
Check out All Time Low news and tour dates @ http://www.alltimelowband.com/