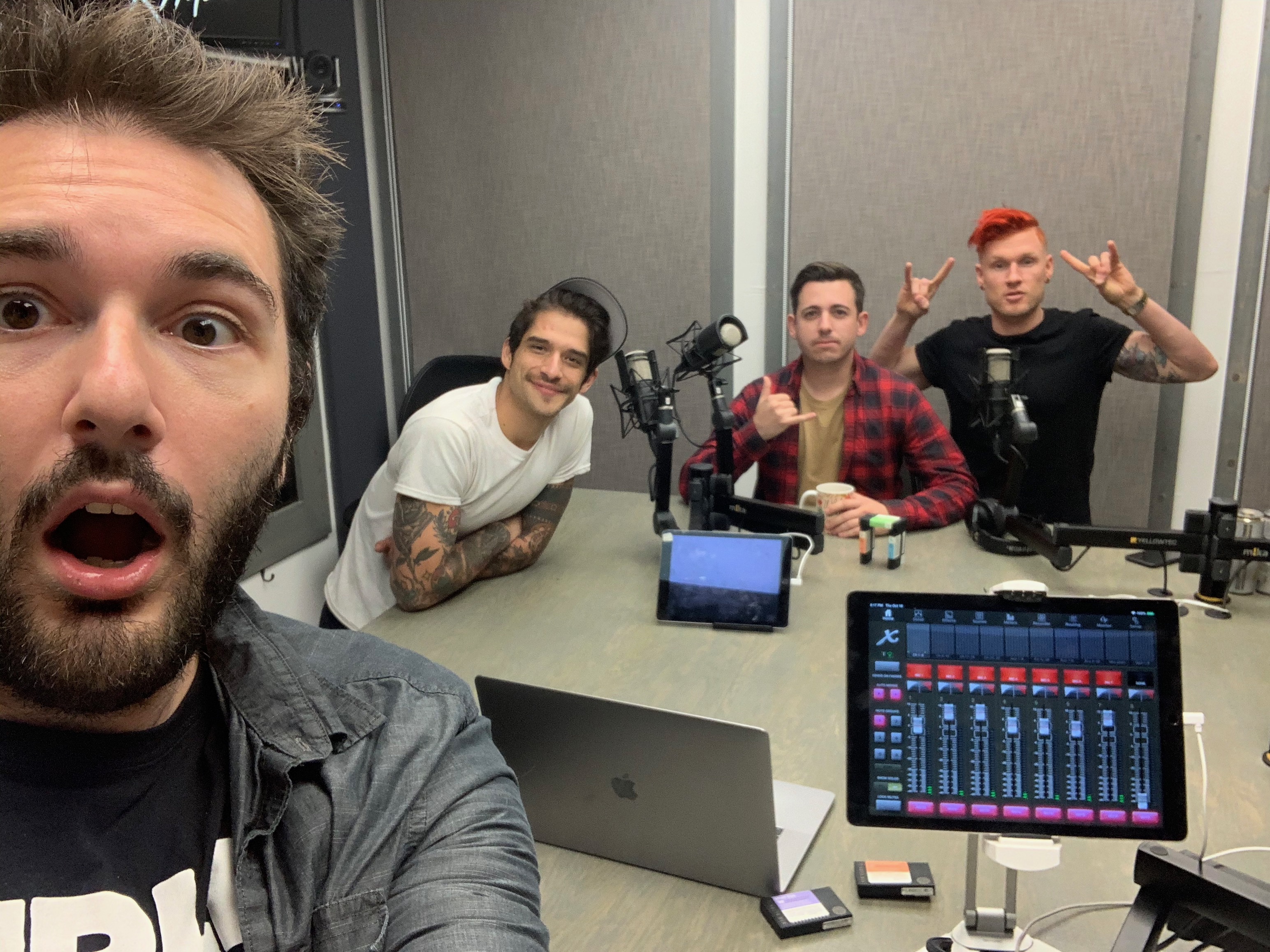 We went live and we had FUN! Five North came by for their first interview ever,  The New Regime called in and Being As An Ocean stopped by and as a bonus I added in my interview with Xavier Mayne and Mitchel Cave!
Five North have 1 single out right now and it's called "This Mess" and I love it. I know you do too. It was the first time the boys have done an interview and I'm honored it was with me! Hear a whole bunch of jokes, fun times, and learn about the band. We also premiered an acoustic version of "This Mess" which y'all will be able to see the visual for very soon. We called my little sister Amanda on air to wish her a happy birthday and pretty sure she shit her pants, we also prank called Tyler from State Champs, who was a CHAMP about it.
The New Regime is Ilan Rubin's solo project that you need to listen to all day. He pulled double duty on the Angels & Airwaves tour that just wrapped up and both his sets were absolutely incredible. Be on the lookout for more from The New Regime!
Being As An Ocean are dope. It was my first time meeting the guys and I can't wait to hangout with them soon. Hear all about their new album PROXY because it's awesome and hear what the boys have planned for the future. '
Xavier Mayne stopped by the studio to talk all about his new music and his tour with Chase Atlantic. It was his first interview and he brought Mitchel Cave from Chase Atlantic with him. Hear about how the 2 started collaborating and what to expect from Xavier coming up!
Podcast: Play in new window | Download