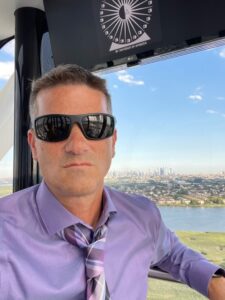 It was quite the week for Taylor Swift and Ticketmaster as her Midnights Tour had a disaster of a presale rollout. We all know what happened by now – the webstie crashing, fans being locked out from accessing tickets, waiting in virtual lines for hours only to get error messages and plenty more.
Music manager and insider Randy Nichols joined The Gunz Show to explain what happened, what may happen in the future and who is to blame – is it the scalpers, Ticketmaster, promoters, or the artist themselves?
This interview is AMAZING and I guarantee you will learn a ton from it. So make sure to give it a full listen because it's definitely a topic that isn't going anywhere in the music and live event industry.
As always, subscribe to The Gunz Show on podcasts everywhere, and follow me at: TheGunzShow on social media.
Podcast: Play in new window | Download