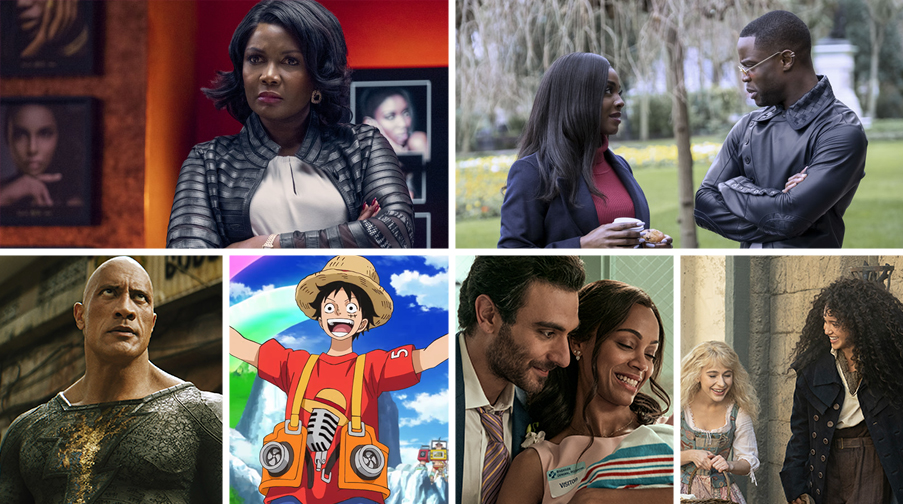 Geek Girl Riot raises a glass to Riches and some of the most juicy scandalous news, before revisiting our conversations on Black Adam, One Piece Film Red, The School for Good and Evil, From Scratch, and Panhandle.
Riches
Sherin and Alex have a new show rec for you (don't they always?)—the new soap opera-y drama of Riches is causing them all kinds of scandalous delight. Sherin says, "Riches is so juicy. It's like biting into a peach and letting the juice run down your chin and it's tartly sweet and a little bit sexy and a whole lot of a mess." Watch it on Prime Video on Friday!
Black Adam + One Piece Film Red
We revisit our chat about Black Adam and its role in the DCEU. Sherin and Julian put their comics knowledge to the test and share what they loved and what they want to see next. Then they dive into One Piece Film Red, the action-packed chapter of the celebrated manga and anime. 
The School for Good and Evil, From Scratch, Panhandle
Sherin and Alex take back over to revisit some more shows & movies they've been loving lately, starting with Netflix's new fantastically messy film The School for Good and Evil. They then show some love to From Scratch, the bittersweet Netflix series, before Sherin tells Alex all about Panhandle, the Spectrum detective series she's enjoying, with a quick shoutout to The English on the way.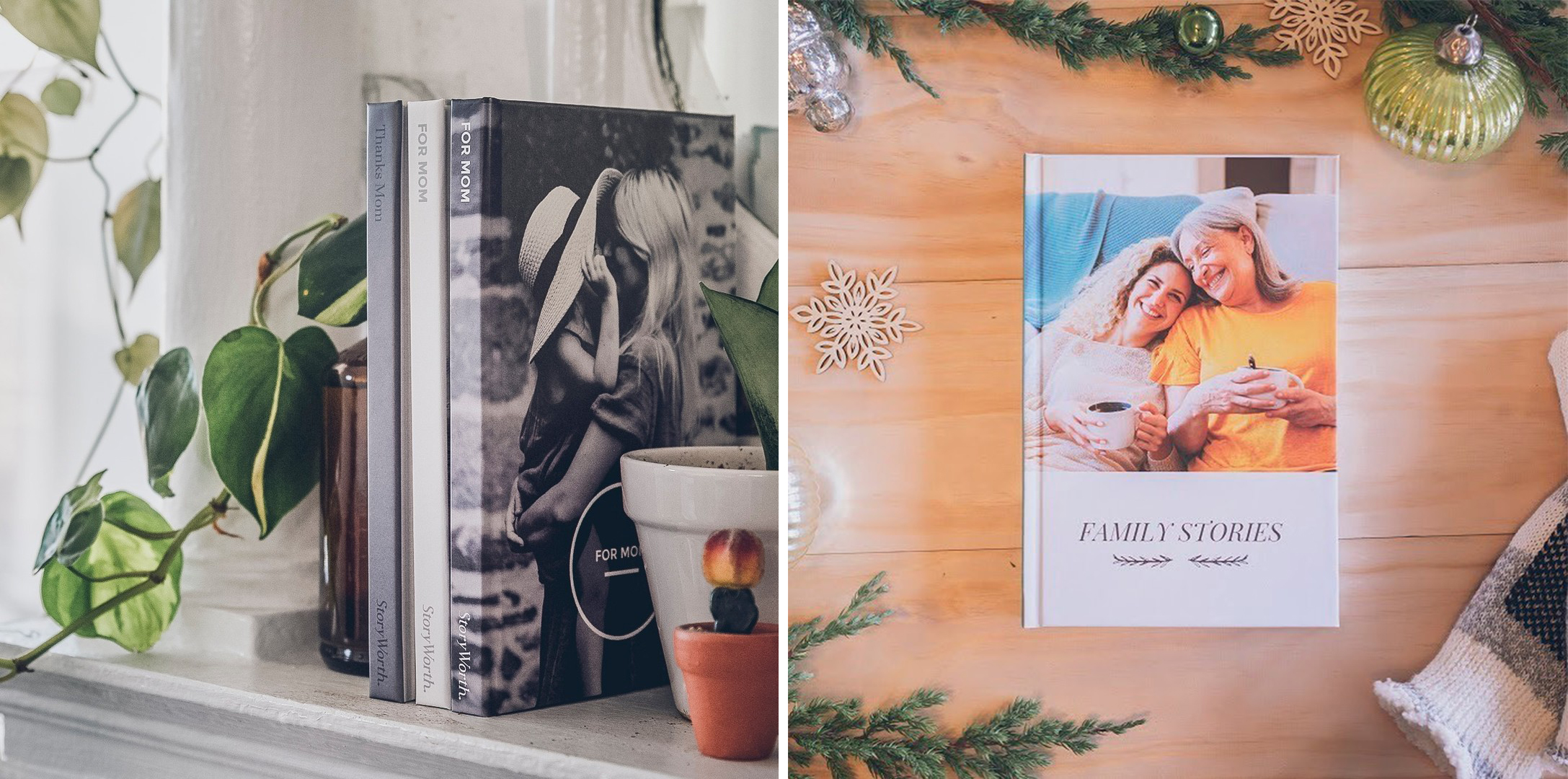 'Tis the season for gift-giving—and Storyworth is going to bring your loved ones closer. Each week Storyworth emails your family member or friend a thought-provoking question of your choice, prompting them to share their life stories. After one year, Storyworth compiles all those tales into a lovely keepsake book to preserve their stories forever. Get to know your loved ones better and preserve those special moments forever with Storyworth! Right now, for a limited time, you can save $10 on your first purchase when you go to storyworth.com/ggriot
—
Tune in to Geek Girl Riot on idobi Radio every Tuesday at 11pm ET / 8pm PT for your dose of late-night geekery. 'Til next time, see a list of everything our Rioters talked about below:
LINKS:
 – Riches
 – Love, Lizzo
 – Ted Lasso
 – Black Adam
 – Mo
 – The Sandman
 – The Boys
 – The Umbrella Academy
 – Eternals
 – Doctor Strange
 – Dune
 – Star Wars
 – Justice League
 – One Piece
 – One Piece Film Red
 – One Piece Film Gold
 – Kimetsu no Yaiba: Demon Slayer
 – Thousand Year Blood War
 – The School for Good and Evil
 – Panhandle
 – From Scratch
 – The English
 – From Scratch – Tembi Locke
 – Unbowed
 – Monk
 – Reservation Dogs
 – Andor
Podcast: Play in new window | Download