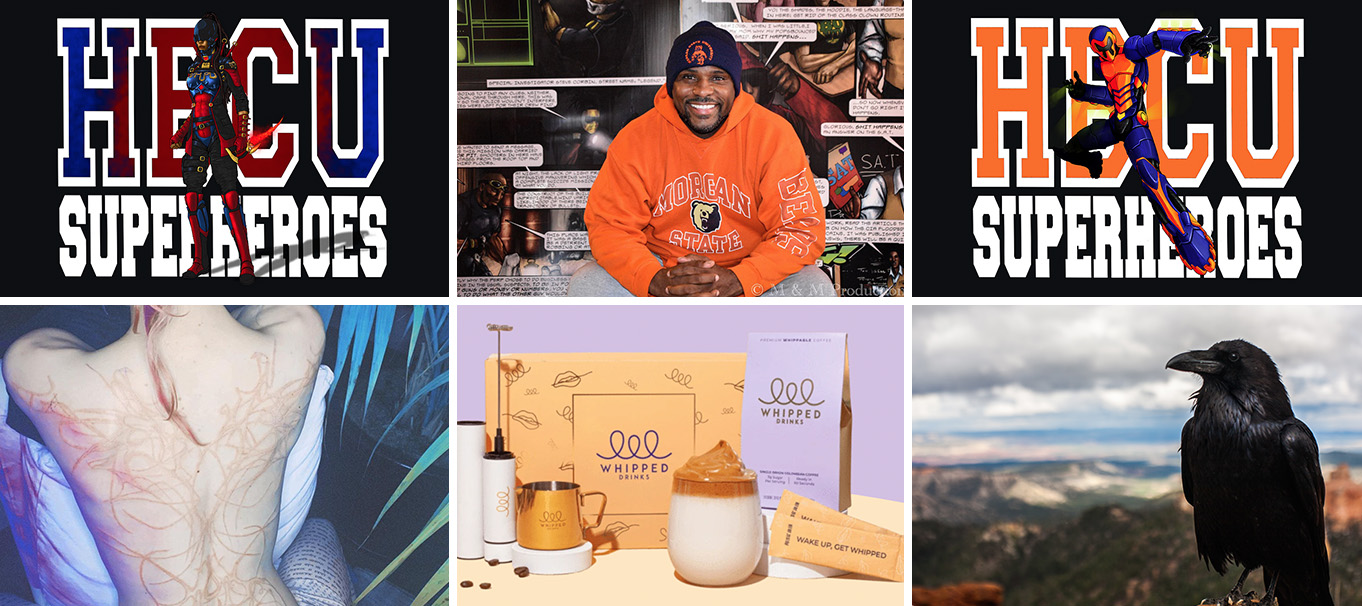 Top row L–R: HBCU Superhero Sabotage // Raheem Mander // HBCU Superhero A.R.C.H. (photos via 

Surian Seed

) 
// 

Bottom row L–R: Grimes (photo via 

Instagram

) // Whipped Drinks (photo via 

website

) // A very hungry 
raven (photo via 

Unsplash

)
This week on Geek Girl Riot we chat with Raheem Mander about his creation Surian Seed comic book universe. We also dive into some trainwrecks. But first, a message from Sherin about racism, police brutality, and the failed justice system in America.
How 'bout Another Round of Trainwrecks
2021 just keeps handing out the trainwrecks which means we have to keep calling 'em out. Sherin, Philip, and Alex dig into some news that has got them giving major side-eye. We get into Staples Center's ridiculous new rules, Grimes making some memories with aliens, and a very hungry raven. And that's just the tip of the iceberg…
Introducing Surian Seed with Raheem Mander
Get ready to see the name Surian Seed everywhere. Right now it's a proof of concept for an animated film that's been years in the making by Raheem Mander—soon it'll be an ever-expanding universe of HBCU superheroes. That's right, a whole universe filled with superheroes representing Historically Black Colleges and Universities—how cool is that?
Raheem introduces Surian Seed and shares why it's about to become a mega-hit, how he and his team have been working for years behind the scenes. He explains how they're on the verge of turning the comic book series into an animated feature-length movie, a TV series, merchandise, and soon to be cinematic universe. 
As a Morehouse alum, Mander is working hard to make sure Surian Seed brings the community along with them by representing HBCUs in their superheroes AND giving the institutions a cut of the profits too. Which is a fantastic way to invest in Black futures for years to come.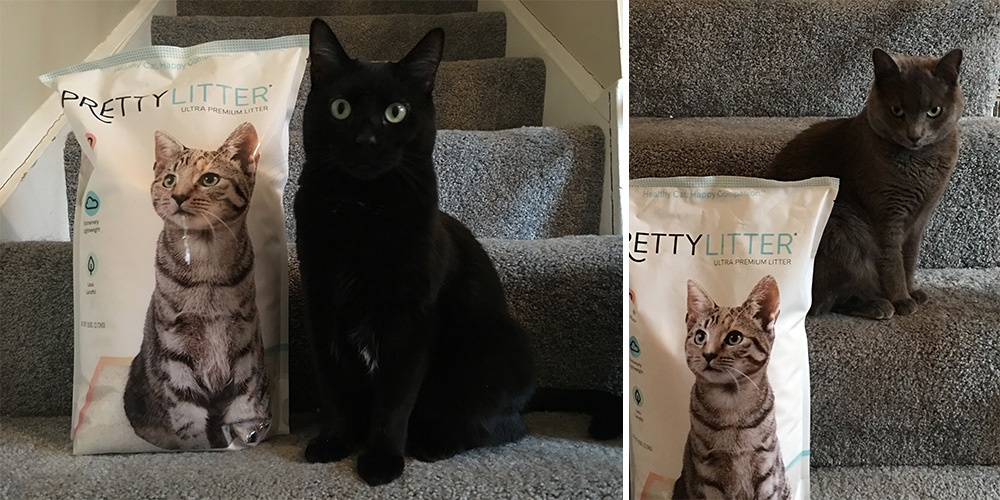 Doom & Gloom enjoying their PrettyLitter delivery - keep scrolling for a sweet deal!
Cat lovers, rejoice! We've teamed up with PrettyLitter to bring you a fresh kind of kitty litter. Their super light crystals trap odor and release moisture, resulting in dry, low maintenance litter that doesn't smell—AND it's also a pet health indicator! So you can keep your kitty feeling good and your home smelling great. Oh and did we mention, PrettyLitter gets delivered right to your door too with free shipping? Yup! So what'cha waiting for: Get the world's smartest litter without leaving home by visiting prettylitter.com and use promo code ggriot for 20% off your first order! 
Tune in to Geek Girl Riot on idobi Radio every Tuesday at 11pm ET / 8pm PT for your dose of late-night geekery from our team of Rioters. 'Til next time, see a list of everything our Rioters talked about below:
LINKS:
Resources:
Campaign Zero
Color of Change
Black Lives Matter
Black Visions Collective
ACLU
Black Women's Blueprint
Ways You Can Help
If you're interested in supporting Surian Seed:
surianseed.com
hbcusuperheroes.com
267-345-6773
From the show:
– Neil deGrasse Tyson's beef with Steak-umm
 – Staples Center's new rules
 – Grimes' new alien tattoo
 – J-Lo and A-Rod break up
 – A very hungry raven
 – A white-run company acting like they invented Dolgona coffee
 – Fiame Mata'afa potentially become Samoa's new prime minister
 – This Land is My Land video game
 – Soul
 – Spider-Man: Into the Spider-Verse
 – Captain Marvel
 – A Different World
 – Black Panther
 – The Blockheads
 – Avatar: The Last Airbender
Podcast: Play in new window | Download