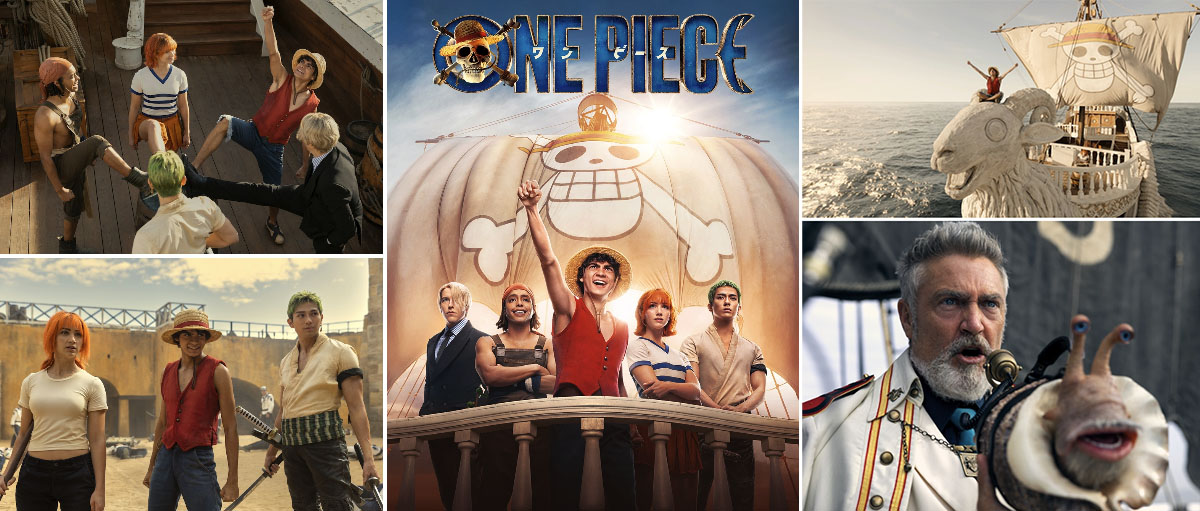 The time has come: One Piece is smashing its way onto Netflix tomorrow after what feels like an AGE of waiting. Sherin and Julian are joined by very special guest Sarahti from Fantom Comics to give you a spoiler-free teaser of the live action adaptation, giving you the backstory of the OG manga and anime along the way.
One Love, One Piece
Sarahti kicks off the show by introducing the fantastical story of One Piece, before the trio talk about why they love One Piece so much. We leave no one behind on Geek Girl Riot, which means Sherin, Julian, and Sarahti give you the rundown of the series as well as why it captured their hearts (so if you don't know, know ya know). 
Straw Hats, Unite!
Julian sets up the One Piece world of weird physics, lines and islands, giant whales and devil fruits. And, of course, this leads the hosts into talking about the characters—and they're prepared to battle over their faves. Then they tease the Romance Dawn arc and what it means for the live action.
Spoiler-Free Preview: Is this Really One Piece?
Julian and Sherin watched an early preview of the series and so they tell Sarahti what to expect—without spoilers (we got'chu). Does it live up to the One Piece they know and love? What should you watch out for? How is the set design and storytelling? Out Rioters have the lowdown, so prepare to be enthralled by the high-stakes adventure on the high seas. Stream One Piece on Netflix on August 31st!
Tune in to Geek Girl Riot on idobi Radio every Tuesday at 11pm ET / 8pm PT for your dose of late-night geekery.
Podcast: Play in new window | Download