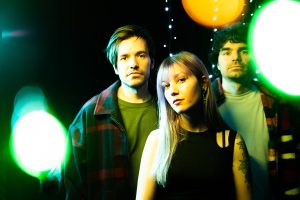 French pop/rock trio OAKMAN just released their brand new tracks "Night" and "Fantasy" via Rude Records – and I have been listening to them on repeat! Marine (Lead vocals / Guitar) and Jesse (Drums) joined me to talk about the new songs, what life-changing events inspired "Night," and so much more. I hope you enjoy getting to know them and will check out their music. 
This episode is brought to you by; 
Dipsea is an app full of hundreds of short, sexy audio stories designed by women for
Women. They bring scenarios to life with immersive soundscapes and characters, no matter who you're into or what turns you on. Dipsea is offering an extended 30-day free trial when you go to DipseaStories.com/scoggs.
Show your skin you care with the Athena Club Razor Kit! Sign up today, and you'll get 20% off your first order! Just go to Athena Club dot com and use promo code SCOGGS.
Please don't be shy; email me! [email protected] with any advice, questions, or topics. If you like the show, please rate, subscribe & share with a friend. 
Talk soon! 
<3Sara 
Stay connected
@oakmanband
@SaraScoggs
@lets_talk_soon
Theme song produced by Shelby Merry
Image courtesy of the artist
Podcast: Play in new window | Download