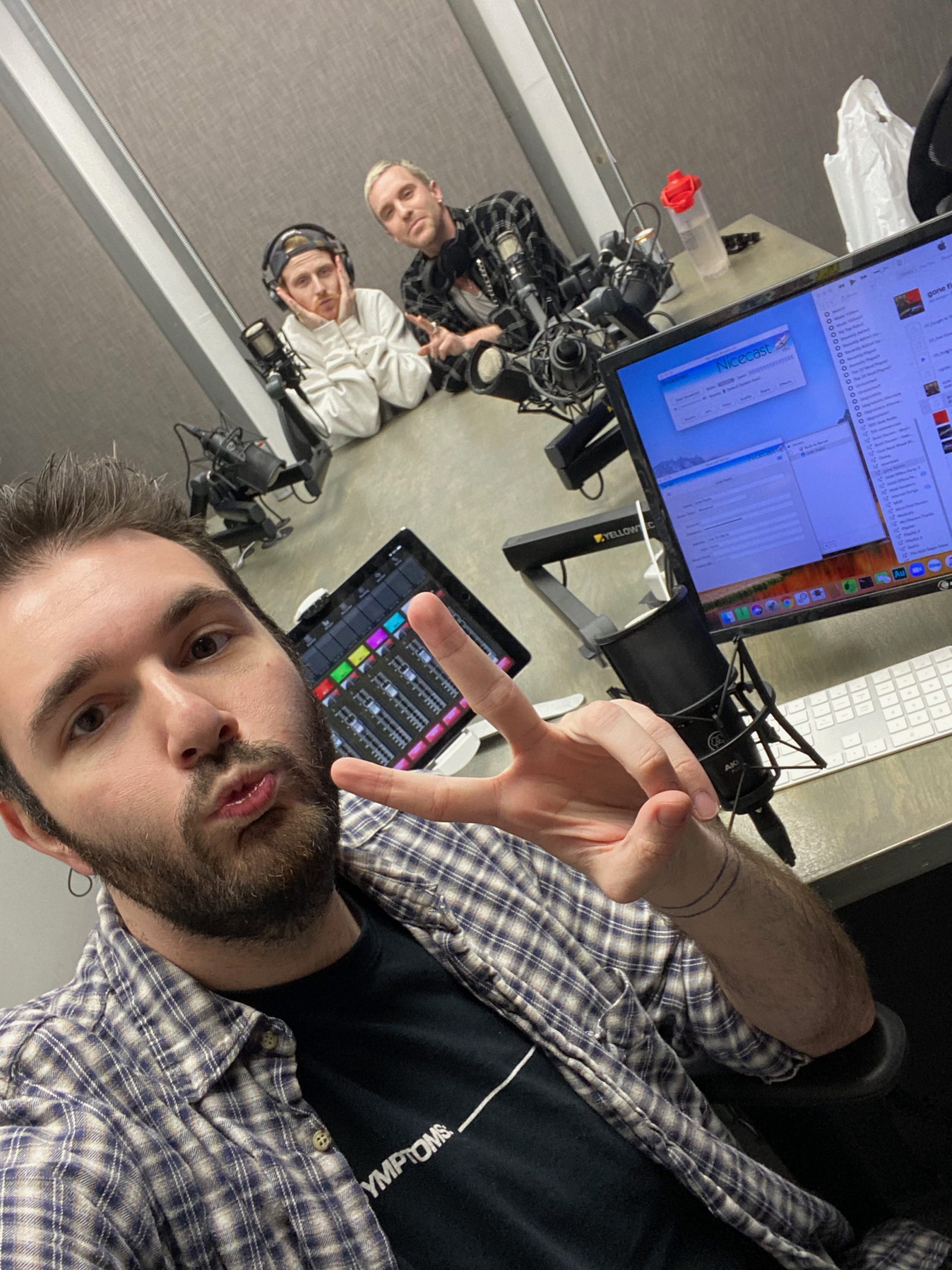 A show full of surprises! Half The Animal came by to co-host and play their entire new EP Not Today for everyone a few hours early, Brian Logan Dales announced the openers for the next The Dales Hotel on 2/27 at Sayers Club in Hollywood, Nick Major and Drac stumbled in and Nightly came by to play some songs!
I love Chase and Dan from Half The Animal. The boys came by and premiered all the new songs they have off their EP Not Today, tell a bunch of great inside jokes you guys may or may not get at this point in time. Very excited for where these new songs will take them and stoked for them to be playing shows again! Hear all about literally everything Half The Animal related during the show and enjoy the humor.
Nightly came by the studio and played a couple songs for you guys stripped down. The videos will be out very soon. The guys just wrapped up their basically sold out tour with The WLDLFE and Sawyer and I was lucky enough to head to the LA show where they killed it. Be on the lookout for more from them very soon!
Brian Dales had the pleasure of us calling him live on air for him to tell you about The Dales Hotel next Thursday night! American Teeth will be opening The Dales Hotel band will be ripping.
Nick Major and Drac came in and I still don't know what Nick was talking about. You can check out The Nick Major show every Tuesday at 10pm ET on idobi and check out his latest interview with RJ Mitte right here!
Sun Basket is offering $35 off your order when you go right now to sunbasket.com/fishkin and enter promo code fishkin at checkout
Podcast: Play in new window | Download