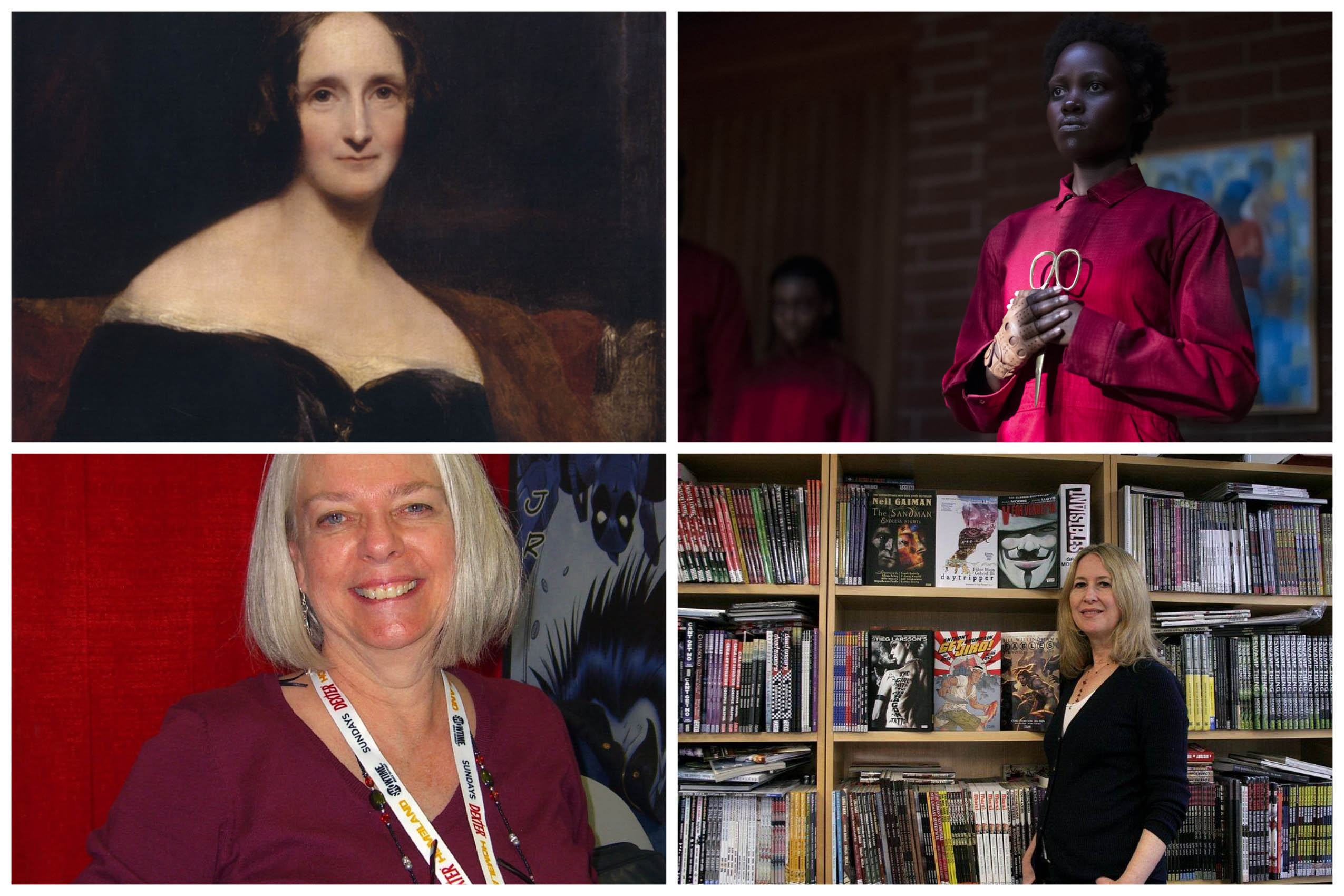 Women's History Month is upon us and that means one thing on Geek Girl Riot: A femme fueled celebration. This week we discuss the women who make the pop culture world go 'round.
It's good to escape to a world of fantastical fiction. The next time you want to thank someone for your epic voyages, thank Mary Shelley—AKA the mother of sci-fi. We'll dive into her influence, and chat about prolific author Jane Yolen too.
If movies are more your speed GGR has a conversation for that too—specifically, all the women who went missing from the Oscars nominations. Should we send out a search party, or is it another case of sexism in the industry? (Well, we all know that answer.) Sherin is joined by Julian and Mae Abdulbaki to dive into the movie US and why Lupita Nyong'o could easily have been nominated.  Then Alice Meichi Li comes through for a discussion about The Farewell. Seems like those Oscar nods for women directors (Lulu Wang) and Asian woman leads (Awkwafina) are harder to find than Carmen Sandiego—where in the world are they? 
Philip also drops by to tell us all about AMC Shudder (try it free below).
Plus we dig into comics and the superwomen who have created them. Meet Louise Simonson + Karen Berger on the latest edition of She Did It! The rioters have prepared a killer episode you'll want to hear from start to finish, so hit play now!

AMC Shudder (keep scrolling for a sweet deal!)
If you need a good escape & wanna get some thrills, AMC Shudder has got you covered. The premium streaming video service has the best horror, thriller, and supernatural content—from Tigers Are Not Afraid, Revenge, Creepshow, and beyond—streaming right to all your favorite devices! Try AMC Shudder FREE for 30 days by going to shudder.com and use promo code GGRIOT.
shudder.com
Tune in to Geek Girl Riot on idobi Radio every Tuesday at 11pm ET / 8pm PT for your dose of late-night geekery from our team of rioters.
Podcast: Play in new window | Download