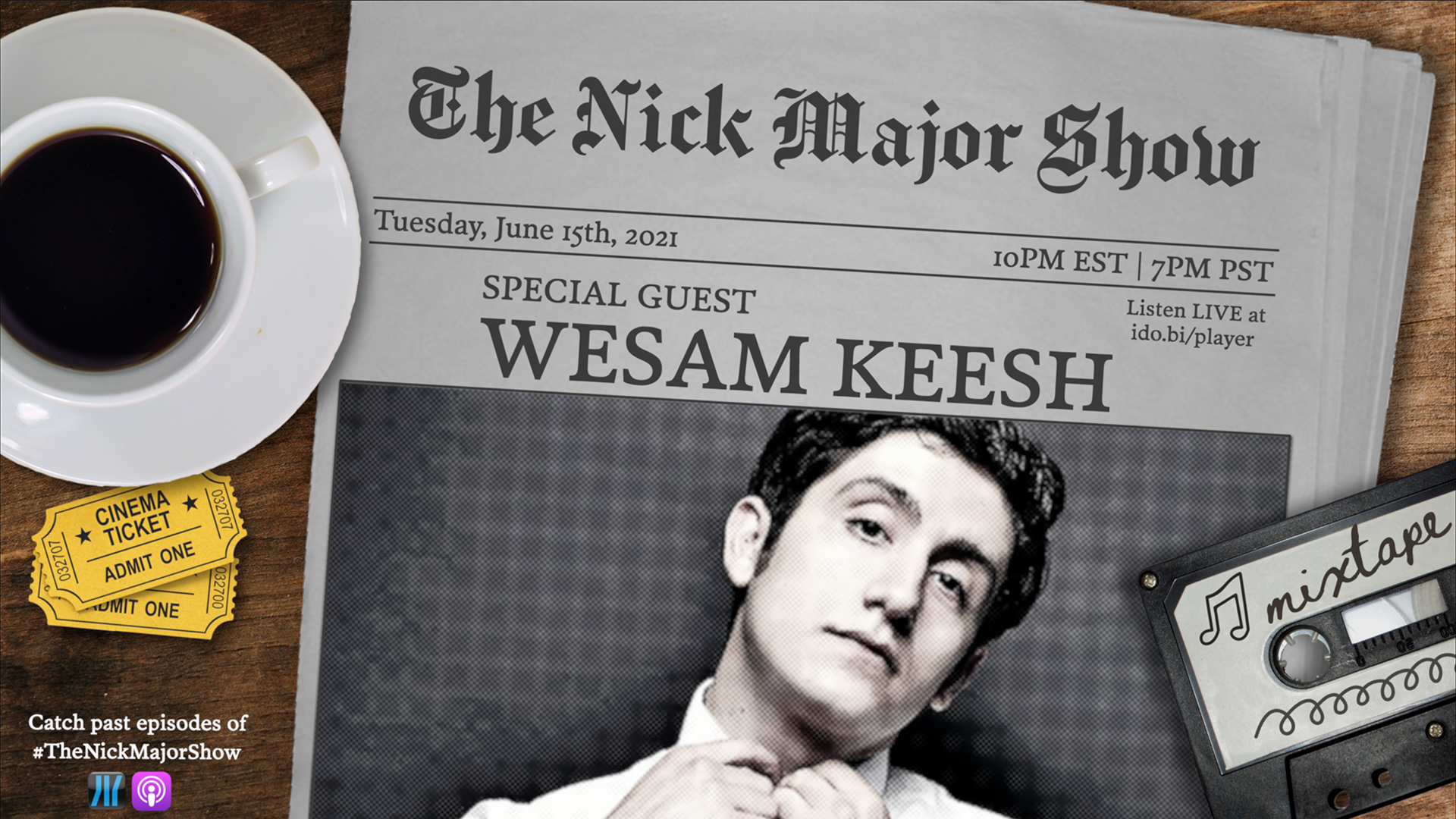 Nick Major is joined by actor Wesam Keesh to chat about the day that officially marks Los Angeles fully lifting most of the Covid restrictions that have been in place for over a year now, what it's been live auditioning through taped auditions as opposed to in-person ones as well as the strange workings of TikTok and the recent YouTuber vs. TikToker boxing match.
Plus, a surprise appearance from actress Katie Leclerc!
Catch 'Wesam's World' every Thursday on idobi Radio at 6PM EST | 3PM PST!
And tune in every morning on idobi Radio to hear Katie hosting 'The Brett Davern Show'!
This episode is brought to you by TalkSpace. A service which allows you to talk with licensed therapists 24/7. Therapists specializing in depression, anxiety, substance abuse, trauma, food & eating, anger management, relationship issues and so, so, so much more are here to help you with whatever it may be that you're struggling with – all from the comfort of your home & phone where you can text, voice chat and video chat with a professional all for a fraction of the price of in-person therapy. Head to TalkSpace.com and use promo code MAJOR today for $100 off your first month.
Podcast: Play in new window | Download