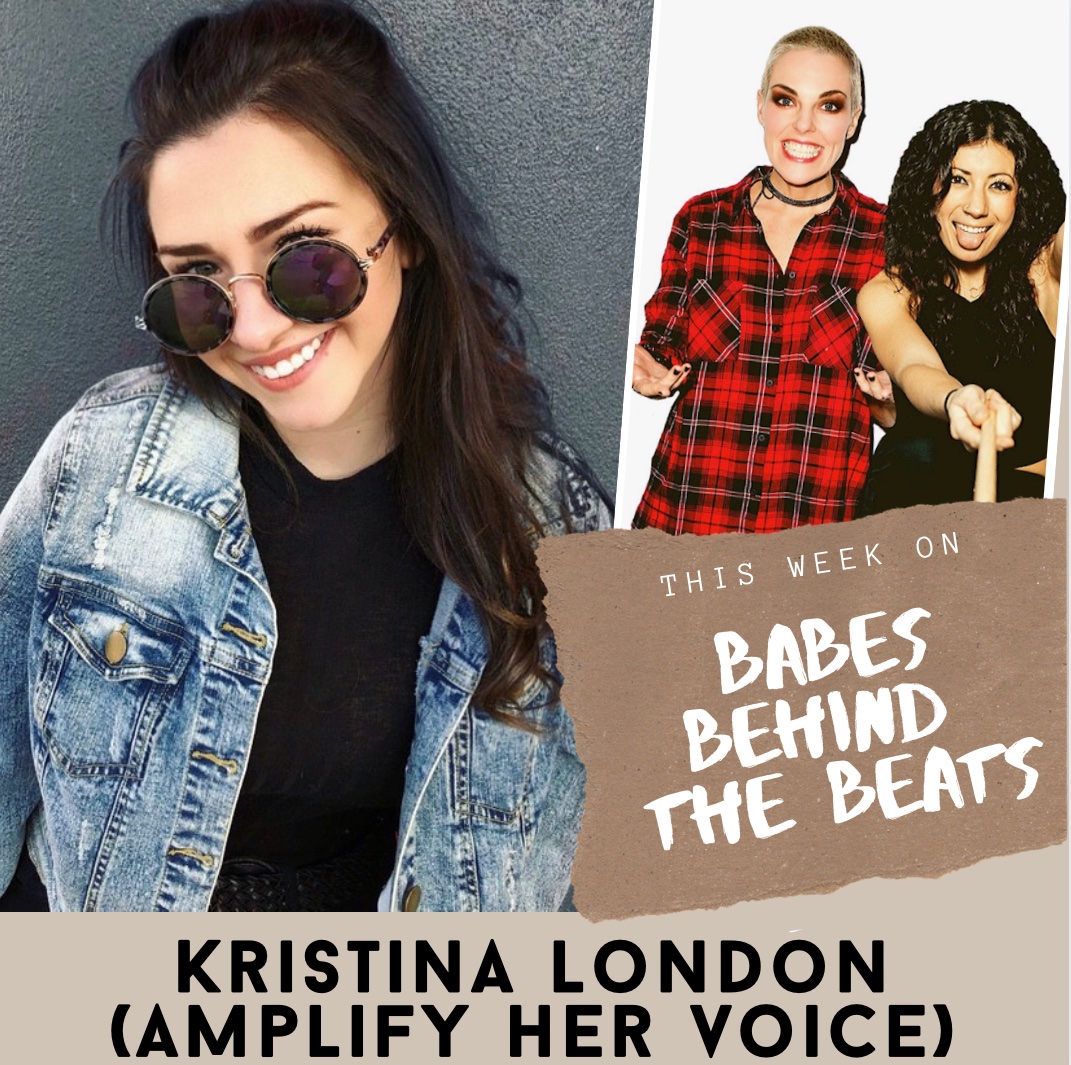 This week we chinwag about a funny story Jess encountered with her pup, Pepe.  Afterward we chat with Kristina London, founder of Amplify Her Voice.
From a young age, founder Kristina London knew that she wanted a career in the music industry. However, while working her first few internships and jobs in the music industry, the gender divide became abundantly clear. In May 2019, London used her background in marketing and social media to create an active online space for women in the music industry to learn and find a sense of community. Within just a couple of months, London was collaborating with major music festivals, businesses, and artists to further promote equality in music. In less than a year, the account organically reached over 10,000 followers and is continuing to grow as they expand their online community.
Amplify Her Voice is an online platform that boldly confronts gender inequality in the music industry. They are dedicated to helping advance the careers of women in music through educational, networking, and creative opportunities. With these initiatives, they aim to provide our community the tools and support to confidently pursue a career in the music industry.
Follow us!
Instagram: @babesbehindthebeats
Twitter: @babesbehindbeat
Facebook: www.facebook.com/babesbehindthebeats
Website: www.babesbehindthebeats.com
Podcast: Play in new window | Download